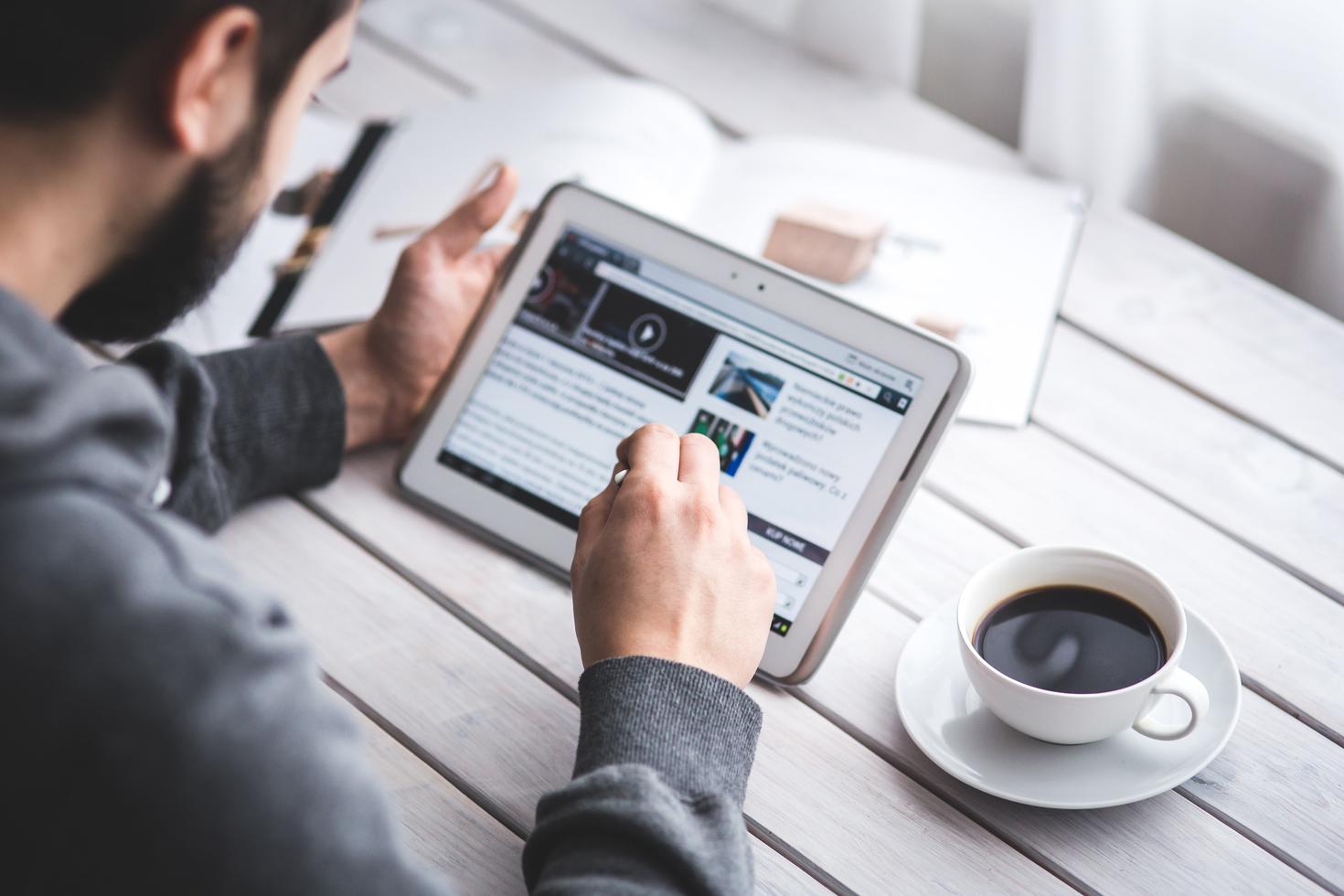 We're pleased to catch up with our colleagues and with students on campus! Students enrolled in OLBI courses and faculty are invited to the OLBI Meetup Thursday, August 31 at 10 a.m. This information session will let us welcome everyone back and get the school year off on the right foot.
Learn more about COVID-19 public health measures in place at uOttawa.

Français Plus: A pandemic-inspired research project
Français Plus is part of educational co-operation efforts among francophone Canadians focusing on the French-speaking communities, multilingualism and digital tools during a public health crisis. It seeks to document teaching practices, specifically, French-language learning in a multilingual setting, in a global situation that requires the classroom use of digital tools. It looks at French-language teaching and learning practices since the lockdown in North American schools that are part of the Agence pour l'enseignement français à l'étranger (AEFE) network, where blended course models have been developed to address the limitations imposed by the pandemic.
The objective is to get to know these new teaching practices and determine their potential impact on learning, to support teachers' professional development. Jérémie Séror, associate dean and OLBI director, and Nikolay Slavkov, OLBI professor and director of the Canadian Centre for Studies and Research on Bilingualism and Language Planning (CCSRBLP), are part of this teaching and research collective.

The exploratory phase of the project was planned for 2020–2021. This project is being carried out with many French and Canadian universities, along with the French embassies in the U.S. and Canada.
Learn more about Français Plus and the research team. [In French only]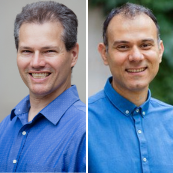 Julien Couture Resource Centre reopens
OLBI is pleased to announce that the Julien Couture Resource Centre reopened August 16. The Centre had closed due to the pandemic. The University community on campus can now enjoy the many resources available to it to facilitate learning English or French. Documentalist Paco Lalovic and the student clerks are all set to welcome you. Fall hours: Monday and Wednesday, 9 a.m. to 5 p.m., and Friday, 9 a.m. to 1 p.m.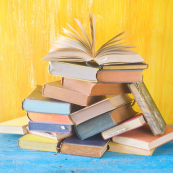 Valia Spiliotopoulos joins OLBI as Assistant Professor
We're pleased to welcome Valia Spiliotopoulos to our team as an Assistant Professor, starting September 1. Dr. Spiliotopoulos brings a wealth of knowledge about English- and French-language teaching across disciplines. During her career, she has worked in British Columbia, Ontario and Quebec. Most recently, she served as Academic Coordinator of the French specialization in the Bachelor of Education program at the University of British Columbia, as well as Director of the Centre for English Language Learning, Teaching and Research at Simon Fraser University.

Valia Spiliotopoulos will use her expertise in language learning through disciplinary content in a university setting (immersion / CLIL method) to further key University objectives and priorities, such as supporting students requiring language training (undergraduate and graduate), collaboration with strategic partners, internationalization of the curriculum and the launch of an English immersion program as provided for in the Transformation 2030 strategic plan. We offer her a warm welcome!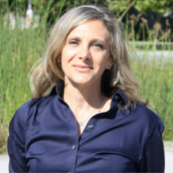 Aimée Jabour named to new CLL Recruitment Coordinator position
We're pleased to announce that Aimée Jabour has been named Recruitment Coordinator for OLBI's Centre for Language Learning. Aimée Jabour gained much knowledge and experience during her time at McGill University, where she advanced through several positions, including Manager and Student Affairs Administrator.

In her new position, she will be responsible for planning and implementing recruitment initiatives for language programs in high-potential markets. She'll work closely with Enrolment Management to help the University optimize its program offerings, increase enrolment and promote diversity on campus.

We're delighted to work with her in developing this important position at OLBI. Please join us in giving her a warm welcome and wishing her much success with her new responsibilities.