Engineering students play a significant role in cultivating young people's interest in science, engineering, technology, and math (STEM). Becoming outreach instructors allows them to develop both their engineering and leadership skills.
While uOttawa students are away in the summer, the University welcomes the next generation to campus. Students from Grade 2 to Grade 12 make the most of our facilities, ranging from the Makerspace to the engineering and science labs, as they are introduced to coding, robotics, and technology.
During this time, many of our undergraduate and graduate students become outreach instructors who help foster the campers' budding interest in science and engineering. STEM activities encourage creativity and expose youth to technical concepts in innovative ways. Our engineering and science students build leadership skills and gain practical experience in applying what they have learned at uOttawa as they actively inspire these kids and teenagers.
Whether you are looking for a summer job or a CO-OP placement, our outreach programs have a place for you.
Why Outreach
Hear from some of our instructors as they share how they got involved in Engineering Outreach.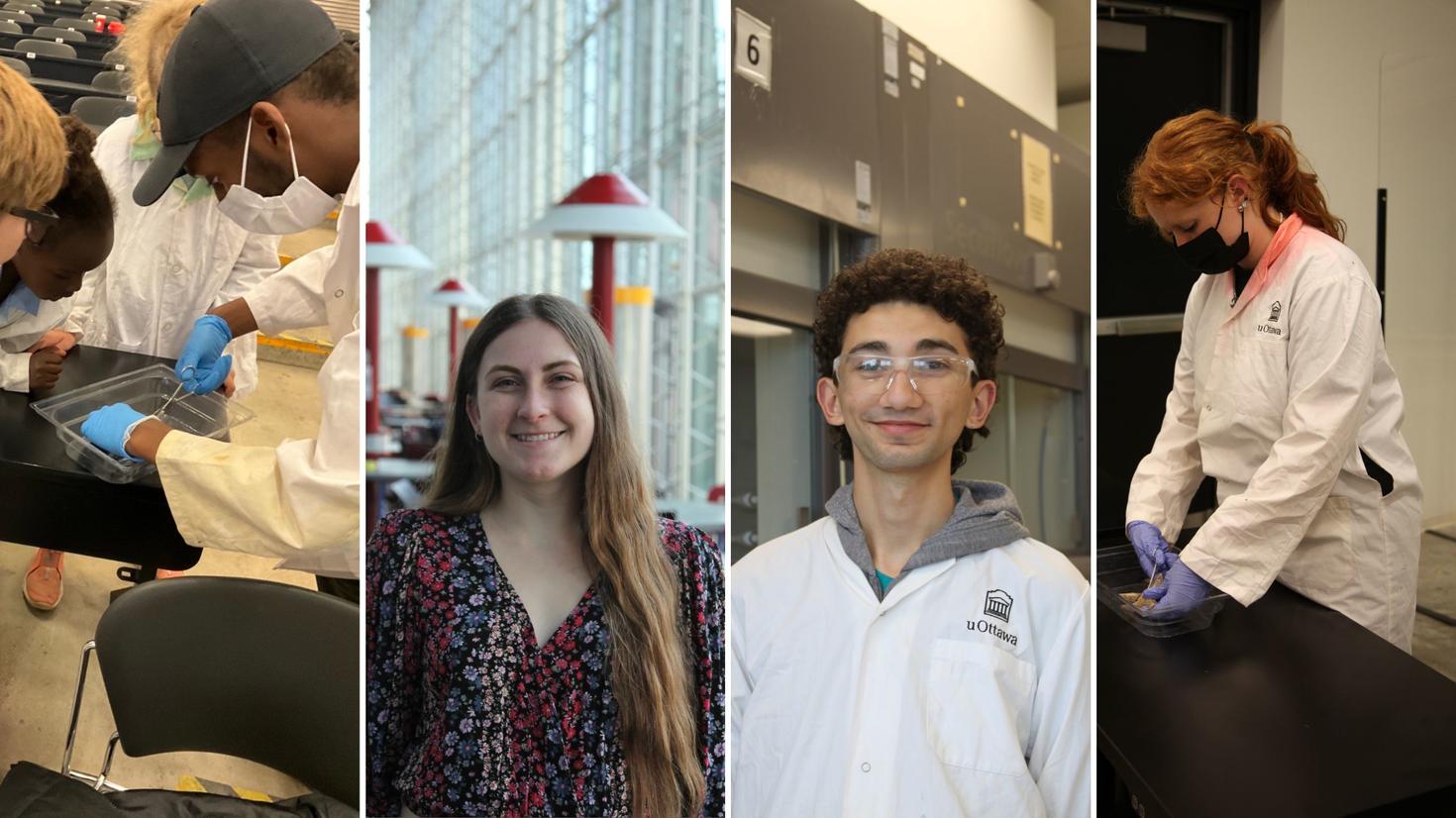 Sacha I. Kayijuka
Third-year biomedical mechanical engineering student
"I was referred to this job by a friend when I mentioned that I was looking at working at summer camps. They recommended this opportunity and I stayed since it was both a summer job that I was interested in and something that I could also apply to my area of study. If I happened to be enrolled in the CO-OP program, I would have likely chosen this one as an entry-level opportunity, simply due to being able to apply my skills within different levels of relative difficulty while also gaining an understanding of working as a whole."
Meghan Brown
Fourth-year biomedical mechanical engineering student
"I decided to join Engineering Outreach when I was in high school. It looked like a great way to spend my summer since I would get to learn how to use different kinds of tech. I was very interested in robotics and 3D printing, and this job could help me develop my skills."
Anthony Rahme
Third-year chemical engineering student
"I first started working with the Engineering Outreach office as an instructor for my first CO-OP and continued working with them during my fall term. I was referred to the job by a friend and immediately was interested in the position and the opportunities it might offer. As an engineering student, the last thing you'd think of is working with kids! However, introducing STEM subjects to kids and teens through fun and educative ways turned out to be a two-way learning experience."
Geneviève Armstrong
Third-year biomedical science student
"I chose to be involved with uOttawa Engineering Outreach because I think it is a great program that shows kids how science and engineering can be fun and engaging!"
A rewarding experience
Outreach camps and programs impact our community, but they also leave an impact on our students. In addition to improving their leadership and communication skills, Outreach instructors also meet and connect with students from other faculties and disciplines and make new memories at uOttawa.
"I got involved with Outreach six years ago, and every year my favourite thing about working with Engineering Outreach is seeing kids get excited by STEM," says Meghan Brown. "From hearing them tell their parent about what they learned that day or watching them work through a problem, it brings me joy knowing that I had a hand in sparking their interest in STEM."
Our outreach programs are currently looking for the next cohort of engineering instructors! Applications are now open for instructor positions for our summer camps, and the deadline to apply is January 20, 2023.
These positions are open to all undergraduate students who have experience in labs and technology and are interested in working with youth, so check out our job opportunities to find the right fit for you.