Kirality Drones, a company that provides drone delivery service for golf courses, is the brainchild of Zainab Badawi and Mohammad Abu-Shaaban, two recent mechanical engineering graduates.
The two started their entrepreneurial journey in the MakerLaunch program in 2021. Their idea was to start a drone food delivery system for restaurants called Jamz Delivery, much needed due to the pandemic and staff shortages. However, they quickly discovered how complex Transport Canada regulations for flying drones in the city were.  
After Wesley Clover, a global investment management firm and holding company, expressed some interest in their new technology, Zainab and Mohammad decided to focus on golf course delivery. Using their experience with drones and the entrepreneurship skills they'd developed through MakerLaunch, they launched Kirality Drones in May 2022.  
Last summer, they were able to test their product at the Marshes Golf Course in Kanata North during three golf tournaments. Golfers were able to order drinks from their phone using the Kirality app. The drinks were then delivered in a box by drone, without players having to wait for the drink cart to pass by.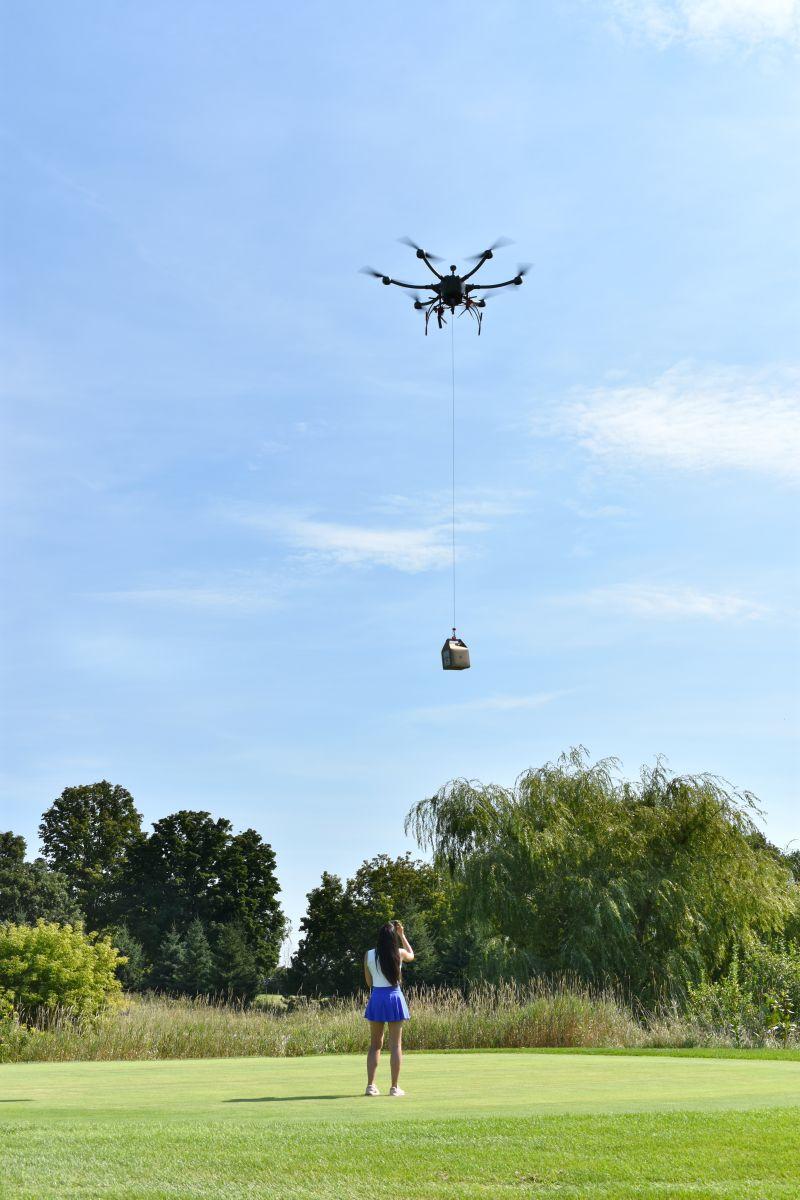 Zainab and Mohammed now have big plans for the winter. First, they're looking for sponsors whose names they can put on their delivery boxes. Second, they're already booking tournament dates with golf courses to rent their drone services for next summer. On the technical side, Kirality is working on fully automating the process to eliminate the need for a pilot on site. Drones can be controlled remotely from anywhere in Canada, but currently, a pilot is on site to make sure everything goes well. 
For the future, their vision is for golf courses to have their own drones — and not only during tournaments.  
The two alumni are also looking into broader application of their technology, potentially at ski hills and resorts, where drones could bring first aid and equipment quickly to skiers in the event of accidents. Ultimately, drones could improve people's lives in a variety of ways.