Meet the students and alumni behind the 2022 MakerLaunch cohort companies. From design courses to cross-faculty collaborations, their stories are different but their goals are similar. Each team wanted to reach the next step in their entrepreneurial journey and succeeded.
Young entrepreneurs are driven to help people through their products. With the right support and resources, they can solve problems and make a difference in new markets. That's where the MakerLaunch program comes into play. 
MakerLaunch is a nine-month, milestone-based accelerator program that provides support to engineering students or recent alumni. "Early on in the program, we get connected with mentors who have experience within our field of work and who are there to guide us as we progress," says Mikaël Servant, a founder of MakerLaunch participant LiftSmart. "Lionel Regis and the MakerLaunch staff are there for students and offer valuable insight into marketing and scaling up your business."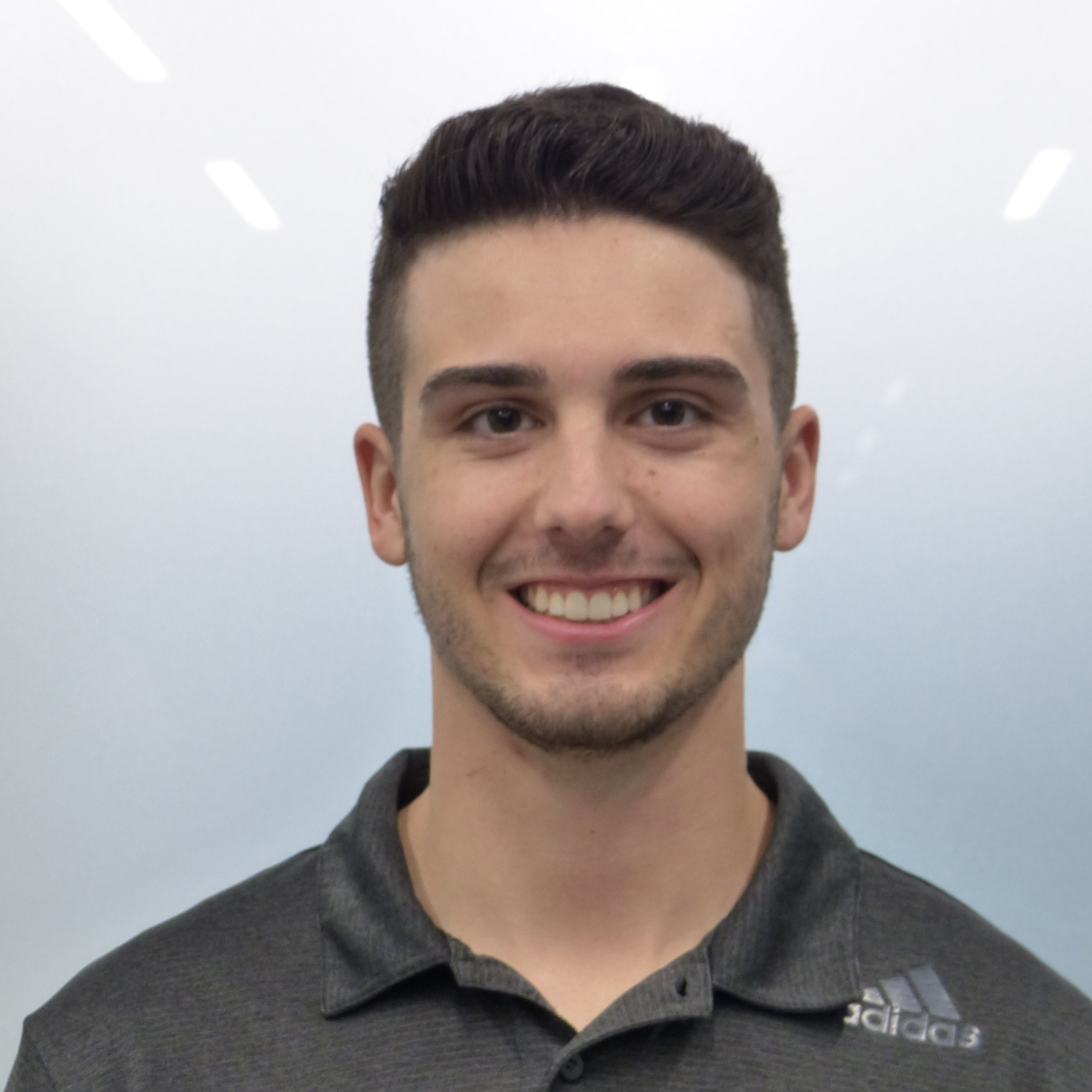 Student voices
"Lionel Regis and the MakerLaunch staff are there for students and offer valuable insight into marketing and scaling up your business."
Mikaël Servant
— Biomedical mechanical engineering student, LiftSmart co-founder
In 2022, three groups took part in the MakerLaunch program: LiftSmart, MyPITBOARD, and Rain Technologies Inc.
LiftSmart
Mikaël Servant, Hubert Lachaîne, Nicholas Laflamme and James Perrin met during their undergraduate studies. The idea for LiftSmart came about during an electrical engineering course where the team had the opportunity to work on a project of their choosing. 
LiftSmart offers a progress tracking companion tool for athletes and trainers to measure performance. LiftSmart's compact Bluetooth-operating sensor fits into a casing that can be attached to weightlifting equipment transmitting data to an app on the user's phone.  
In 2021, the founders of LiftSmart enrolled in Startup Garage, an entrepreneurship accelerator program for students, alumni and researchers interested in growing their businesses, and built their first prototype.  
Prior to enrolling in MakerLaunch, the engineering students took part in skill-building opportunities like the Entrepreneurial Idea Competition, Entrepreneurial Concepts Competition and the Elevator pitch competition hosted by the Telfer School of Management. 
All of these opportunities helped them develop and strengthen their business proposition. "Our experiences with entrepreneurial competitions and other opportunities to refine our pitch was a major component of developing our ability to articulate our business," says Servant, a soon-to-be biomedical mechanical engineering graduate. "The technical background that we each bring to LiftSmart gave us an advantage when building our concepts, but the support from mentors and Lionel Regis at MakerLaunch helped us understand the steps we had to take." 
MyPITBOARD 
MyPITBOARD, founded by Faculty of Engineering alumnus Kibby Pollack and driver Tyler Medaglia, fills a gap in motocross racing and driving performance metrics. It offers an automated GPS with multiple track settings that can be adapted to drivers and let them track their time and performances. Manufactured locally, the current pitboard is the first product released by MyPITBOARD.  
The company was launched in 2019, while Pollack was completing his master's at the Faculty of Engineering. The MakerLaunch program allowed the business to use the resources on hand to build products. "We were able to focus on what will take us to the next level as a company, and that was transformative for us," says Pollack.  
With the support of the program, MyPITBOARD is set to meet its deadline to launch new products in February, which will grow its user base. Throughout their time in the program, the founders have received mentorship from fellow entrepreneurs who have helped shape their short-term and long-term objectives. 
Rain Technologies Inc. 
Entrepreneurial endeavours can reach new heights when we collaborate and tap into other people's expertise. To build Rain Technologies Inc., Telfer School of Management student Alexandre Labrèche teamed up with then-software engineering student Andrew Ingram and biomedical engineering student Sebastian Fallenbuchl. Combining their efforts, they were able to leverage the entrepreneurial ecosystem of the entire university. 
In creating a budget management application compatible with Salesforce, Rain Technologies Inc. seeks to address how funds are managed within public programs and offer more transparency to Canadians. "The app was created for use within the public sector, from not-for-profits to hospitals and every level of government, but with this tracking system, it is also indirectly helping every single Canadian understand how their money is being spent and how it impacts their access to programs," says Labrèche. 
The MakerLaunch program was crucial in allowing the group to define the company's structure and the milestones.  
"Lionel always made it possible to meet the right people at the right times throughout MakerLaunch," says Labrèche, "The mentors know people in your field and bring invaluable connections to your team."
Beyond MakerLaunch
The MakerLaunch program has been a stepping stone for these founders. For many, there are plans for new product launches, in addition to new partnerships and expansion in international markets. 
"If you are interested in entrepreneurship, consider this: are you doing it for the money or are you trying to help people through addressing a real need? If you are thinking about the people who will be served through your work, every milestone is a small accomplishment in making a difference," says Labrèche. 
Registration for the 2023 MakerLaunch cohort is open until the end of the year. The selected teams will start meeting in January.