In Anishinaabe law, water is considered to be more than a resource. It is seen as a living entity with its own agency. Water cannot be owned, controlled or governed, but rather each of us has a relationship with and responsibilities to water.
On January 20, 2023, the law school community gathered for a special dual celebration that emphasized this relationship. The evening featured the unveiling of a new mural on the third floor of Fauteux Hall, created by Indigenous artists Christi Belcourt and Isaac Murdoch from Onaman Collective, representing Anishinaabe teachings and legal principles relating to nibi (water). Attendees were also treated to the inaugural lecture for Professor Aimée Craft's University Research Chair (URC) Nibi miinawaa aki inaakonigewin: Indigenous governance in relationship with land and water. 
Associate Professor at the Faculty of Common law, University of Ottawa and an Indigenous (Anishinaabe-Métis) lawyer from Treaty 1 territory in Manitoba, Professor Craft opened her lecture by noting the use of the word "relationship" in the title of her research chair: "It's not about, it's not for, it's not on," she said. "It's really our relationship with lands and waters.  While the Eurocentric systems of law are based primarily on the rights of individuals and the protection of private property, Indigenous laws, in contrast, are rooted in relationships and the goal of collective well-being." She noted that state law tends to see water as an object or subject, whereas in Anishinaabe nibi inaakonigewin water is a legal actor. 
Professor Craft explained how Indigenous communities have traditionally recognized the spiritedness and agency of water and described several of the community-driven research projects that she co-leads, including the work being done on the Nibi Declaration of Grand Council treaty #3, the Misipawistik Ishtwawina Cree Laws Project, and the water exchanges currently happening between Indigenous peoples from Canada and Columbia. More information about all of these projects is available on the website of the Decolonizing Water Partnership co-led by Professor Craft and Dr. Deborah McGregor of York University. 
As a country with one of the largest renewable supplies of freshwater in the world, Canada has an opportunity to set an example for the rest of the world in terms of how it embraces its relationship with water. The Canadian government is currently working to set up the first Canada Water Agency, a new agency that will prioritize keeping Canada's water safe, clean and well-managed.  Professor Craft emphasized that this is an opportunity for those concerned with water to innovate, creating a decolonial water agency that would foreground Indigenous laws and legal orders in its processes, while incorporating Indigenous values into its decision-making.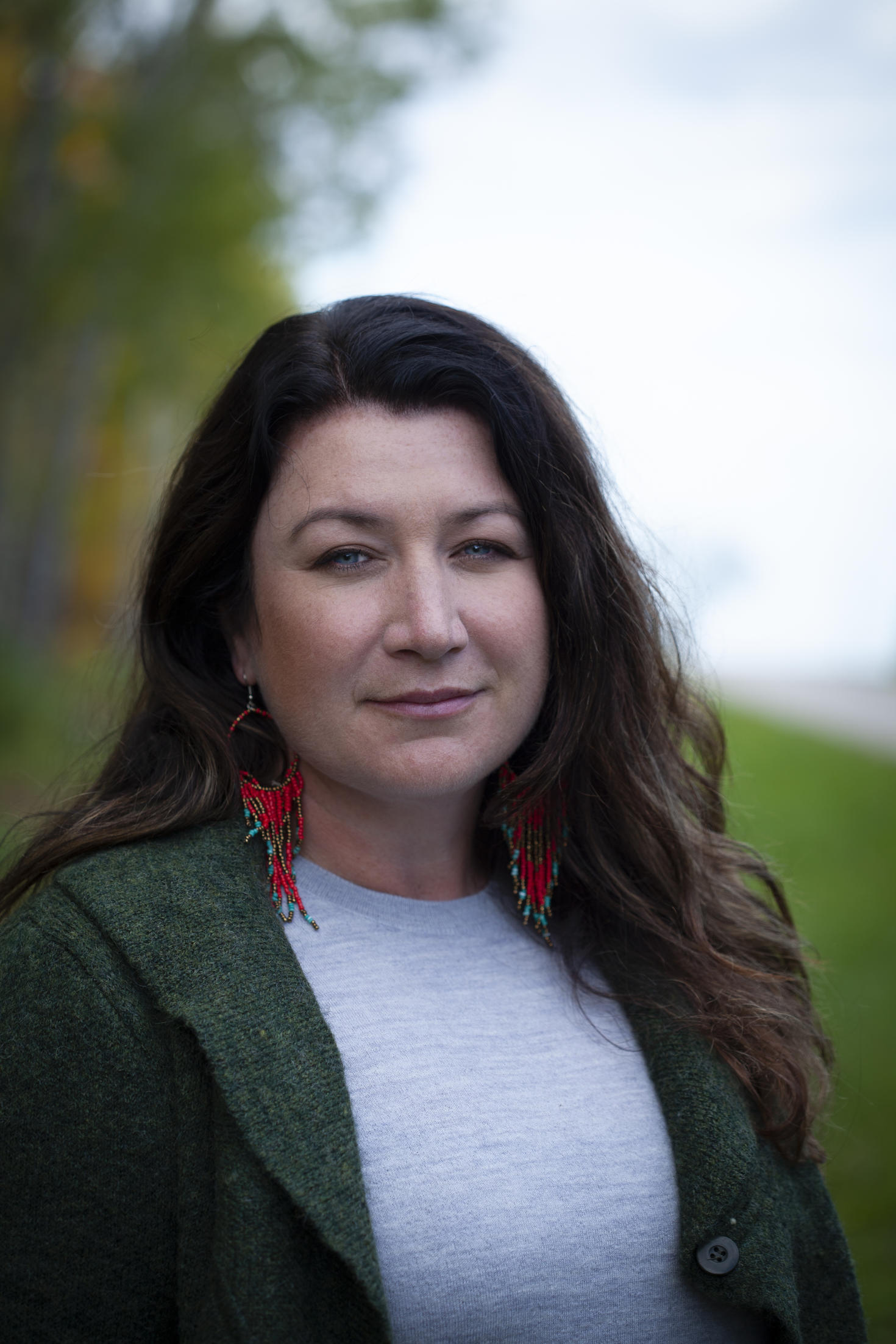 "Water holds immense power. It acts and it speaks to us, but it does not have a voice. How will you listen to her? How will you lend your voice to the water?"
Professor Aimée Craft
— University Research Chair (URC) Nibi miinawaa aki inaakonigewin: Indigenous governance in relations
Professor Craft is widely recognized for her research on Indigenous laws, treaties, and water. Her work centers on interdisciplinary, land-based and community-led research that is grounded in partnerships and inter-generational knowledge transmission. Overall, her priority in research is the equal valuation and recognition of Indigenous forms of knowledge through the application of Indigenous methods, language, development of community relationships, collaborative research, and creating opportunities for community and youth involvement in research. Her URC was originally awarded in 2021, but its inaugural lecture was delayed because of the pandemic.