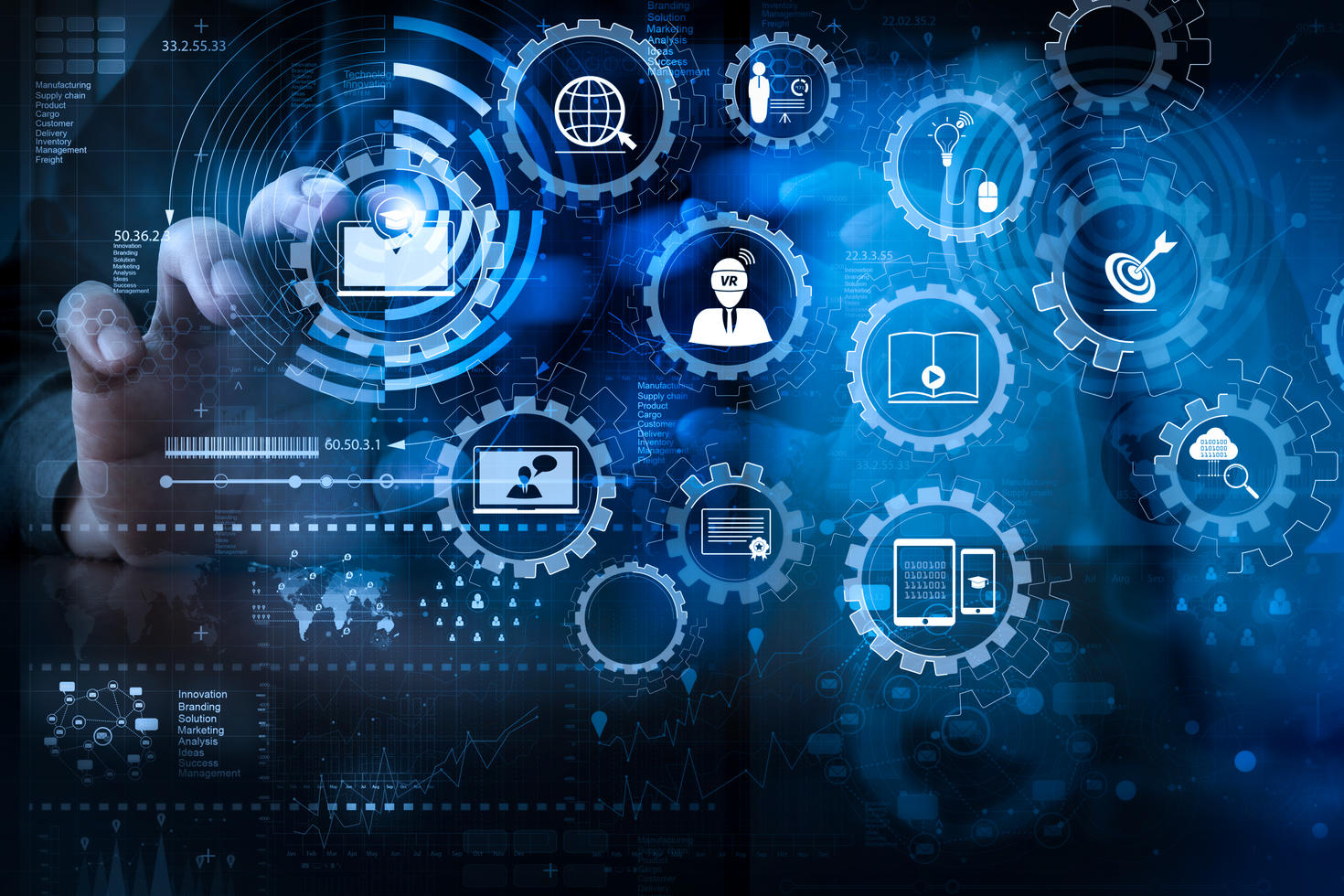 We provide a diverse range of products and services to meet your needs with state-of-the-art technology. We will form an effective partnership to offer you the support and solutions that meet your needs.
A/V and technical support for events
Our staff can assist event organizers in providing technical support and audio/visual equipment for events being sponsored by the Faculty of Medicine.
Available equipment for events
We have a wide selection of audio/visual equipment available to event organizers. We recommend contacting us for a more exhaustive list. Some of the most common requests for equipment during events include:
Podium
Microphone + sound system
Laptop / projector
Extension cords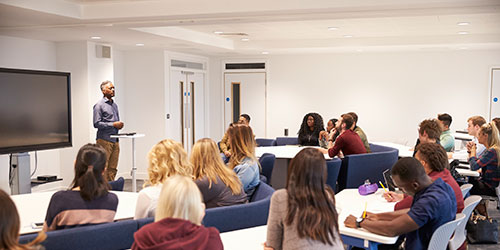 Computer support
We offer a wide variety of computer support services ranging from hardware/software troubleshooting, software installation, configuration, virus removal, and more. We understand the importance and reliance of IT equipment in your daily routine and will make every effort to resolve your computer issues as quickly and efficiently as possible in order for you to get back to work. In the event that we are unable to resolve your issue with expediency, we will offer you a loaner laptop while we resolve your issue.
Student support
Our IT Support Specialists will diagnose and troubleshoot your computer issues with expediency and professionalism.
There are a few cases where students will be required to have their laptop fixed by a 3rd party or sent back to their manufacturer:
In the event of a physical (hardware) problem with the laptop, our specialists are not able to physically open the computer in order to repair the problem.
Due to University of Ottawa software licensing agreements, we are unable to re-install licensed software (ie: Microsoft Windows, Office, Adobe Suite, Apple Mac OS X) on student laptops.
"Unsupported" hardware
All computers labelled with a Medtech sticker or computers without a Medtech sticker will be supported on a best-effort level. We will attempt to diagnose the issue and provide you with the information you need to contact your original manufacturer to have the computer or laptop repaired.
For all unsupported computers, Medtech:
Will do basic troubleshooting or virus cleaning.
Will install university-provided software such as Microsoft Office, virus software, etc.
Will attempt to diagnose physical hardware problems, but not fix.
Will not install or re-install the operating system.
Will not physically open the computer or repair any hardware issues.
We strongly recommend you purchase standard university equipment from Dell or Apple to take advantage of our support services as these will be the only computers to carry a green Medtech supported sticker. Our expert IT Support Specialists and management team can assist you in building the ideal solution for your needs using supported equipment. Please contact us for more details.
Personal computers and laptops belonging to faculty and staff are not supported.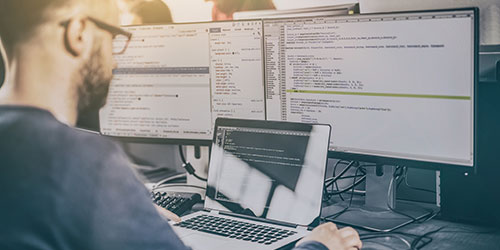 Equipment and laptop loans
We offer to the Faculty of Medicine staff, faculty members and learners a wide variety of IT and audio-visual equipment available for single or multi-day loan. We also offer a variety of computing cables and connectors for connecting your laptop to the audio/visual equipment located in our classrooms.
Equipment types
Laptops (Dell and Apple)
Projectors
Audio sound system
Polycom - teleconference equipment
Podium
Microphones
Projector screens
Portable speakers, webcams
Audience response system ("clicker")
Miscellaneous cables and connectors (e.g.: projector connectors/cables, power cables, extension cords)
Loan period
We permit equipment to be loaned for periods of up to 2 weeks.
Long-term loans (for periods exceeding 2 weeks) require prior approval and is subject to availability. Please note that all equipment out on long-term loan may be recalled at any point based on the needs of the service.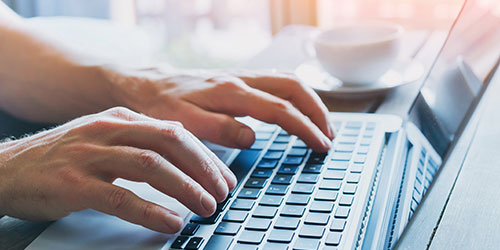 Files and data management
We offer a variety of file and data storage services to members of the Faculty of Medicine. Our storage infrastructure runs on state-of-the-art technology that is available only at the Faculty of Medicine.
Personal storage
All employees of the Faculty of Medicine are allocated a personal storage drive (H:) with an initial capacity of 5GB. More than 5GB of space is available for individuals requiring more storage. Please request more storage through our online form. All requests over 5GB are subject to approval.
Administrative departments/units
We provide unlimited capacity for administrative departments and units. You may request new file shares through our online form.
Research
All research labs and principal investigators are granted 500GB of space for their research needs. Core Facilities are granted 1TB (1000GB) of initial storage free of charge. More space can be purchased at a one-time fee of $1 per GB. There are numerous advantages to using the storage capacity provided at the Faculty of medicine:
Daily "snapshots" of your storage allow you to recover deleted files yourself, from you computer, from up to 3 months ago.
Daily off-site backups of your storage in the event of a catastrophic or natural disaster occurring to the Roger-Guindon building.
The ability to very quickly expand your storage from 500GB to multiple TB.
All your data (whether you have only a few GB to many TB of data) is located in one central location - no need to juggle different hard drives.
Your data is secured in our data centre and you control who can access the files over the network.
IT purchasing
The Information Management Services is responsible for the purchasing of all IT-related equipment for the Faculty of Medicine support staff as well as its' academic leaders. We provide consulting services for all other members of the faculty wishing to purchase computers or IT equipment.
Supported vs. non-supported computers
All non-standard Dell (not available on the University's Dell Premier site) or other manufacturer's computers will be labeled with an unsupported sticker. Note that some unsupported computers are not eligible for the University's licensed software such as Microsoft Windows or Office. Please contact us for more information or to request a consult prior to purchasing non-standard equipment.
Mobile device purchasing and management
We offer a variety of consulting and support services for mobile and communication devices such as smartphones (BlackBerry, iPhone, Android) and tablets (iPads, MS Surface tablet).
Authorized smartphone purchases
For Faculty of Medicine staff that have been pre-approved to carry a mobile device, we will sit down with you to go over your needs and provide recommendations. We will coordinate with our suppliers and our finance department to have the device ordered for you and to arrange billing on the authorized University budget code.
Smartphone corporate plan for uOttawa employees
The University of Ottawa has negotiated a corporate plan that is available to all University of Ottawa staff. Please consult us for more information on plans and availability.
Smartphone/tablet support
We provide support for a variety of tasks on mobile devices, such as initial setup and configuration, configuring the wireless network, your university e-mail account, and more. Our expertise lies in Apple-branded devices and BlackBerries but we are often able to provide support for getting onto the wireless network for Windows Phone or Android devices.