The Royal Society of Canada (RSC) is Canada's National Academy, whose goal is to promote learning and research in the arts, the humanities and the sciences.
Each year, prominent Canadian scholars are nominated by their peers for Fellowship in the RSC, in recognition of their outstanding achievements. In 2020, Professor David Bryce was elected Fellow of Academy III (Academy of Science) of the RSC.
Fellows of the RSC are those with exceptional and original publications, intellectual achievements, and creative activities. Their fields of expertise are in the arts, the humanities, the social sciences, and the sciences. The RSC elects a maximum of 75 scholars in any year and since 1882 has elected more than 3700 individuals.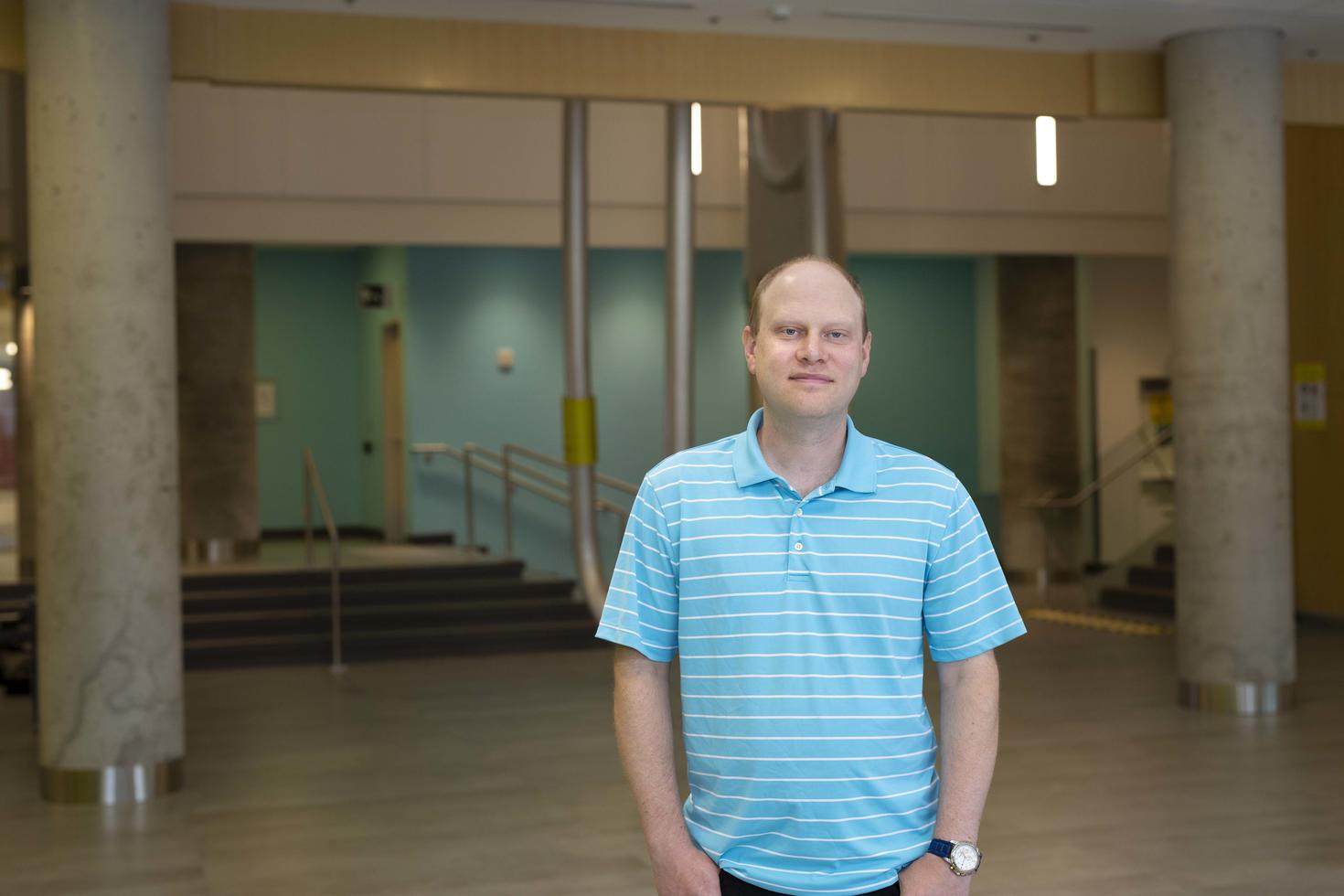 Professor David Bryce is the University Research Chair in Nuclear Magnetic Resonance. His research focuses on solid-state nuclear magnetic resonance (NMR) spectroscopy, employing powerful magnetic fields to explore the behaviour of molecules at the subatomic level. Fellowship in the RSC recognizes Professor Bryce's research in the areas of NMR spectroscopy and electrophilic interactions in solids. Weak interactions including hydrogen bonds, halogen bonds, and other electrophilic interactions are omnipresent at the molecular level and define how molecules assemble and interact. Prof. Bryce has developed and applied many NMR methods to better understand weak electrophilic interactions in solids. He has also made important contributions to the emerging field of NMR crystallography – incorporating NMR data into the refinement of the structures of materials. This work has significantly advanced our understanding of how a compound can crystallize differently under different conditions. Some of this research has become 'textbook knowledge'; Dr. Bryce's work in this area led to his recruitment by Wiley & Sons to overhaul the most widely used (in academia, industry, and government) and trusted textbook on organic NMR spectroscopy. As evidenced through citations by peers, the Bryce Lab's work has broad impact across varied research areas including the study of glasses, batteries, pharmaceuticals, biomolecules, catalysts, and metal-organic frameworks. Prof. Bryce's research has benefited enormously from the National Ultrahigh-Field NMR Facility for Solids, a uOttawa-NRC partnership.
Prof. Bryce leaves readers with this advice: "You have to do what you like and try not to let trends and others' opinions influence your direction too much. You need to find your own path and your own areas of interest. As they say, if you enjoy what you do then you will never have to work a day in your life. Be confident in your abilities and your decisions."
Read More: