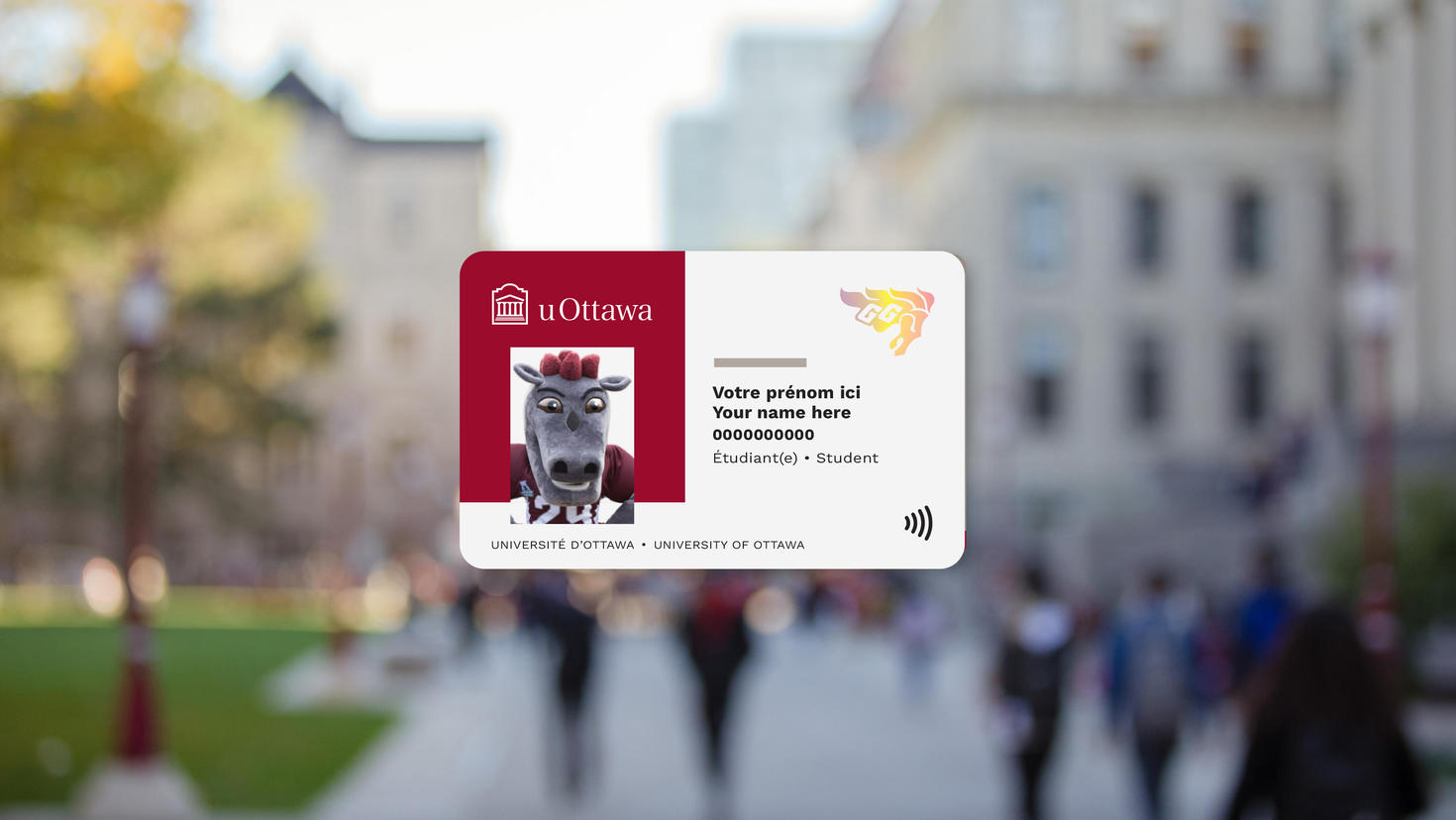 Much more than a student ID!
About the uOttawa Card
Your uOttawa card is not only your official University of Ottawa student card: it is also a meal plan card, library card, photocopy card, gym membership card, access card and campus debit card! The uOttawa card provides you with safe, convenient access to your money. The uOttawa card combines many cards into one.
uOttawa Meal Plans
Meal plans are loaded directly onto the uOttawa card! As a student, you can purchase food prepared on campus tax-free when you purchase it through a meal plan; however, in order to offer you these savings, the University must follow Canada Revenue Agency rules.

We also offer a unique Dietary Restriction Program; if you have a food allergy, make sure to verify if you qualify.

Consult our brochure for more information on our meal plan options.
January Contest: win $25 flex dollars by visiting Bac à Frites!
Want to win $25 Flex dollars? Visit our partner, Bac à Frites!

Rules:
Use your uOttawa Card to pay for your purchase.

Every purchase made with your uOttawa Card qualifies you for an entry into the draw.

Winner will be selected at random and contacted after the deadline.

Contest ends on January 31 at 11:59 p.m.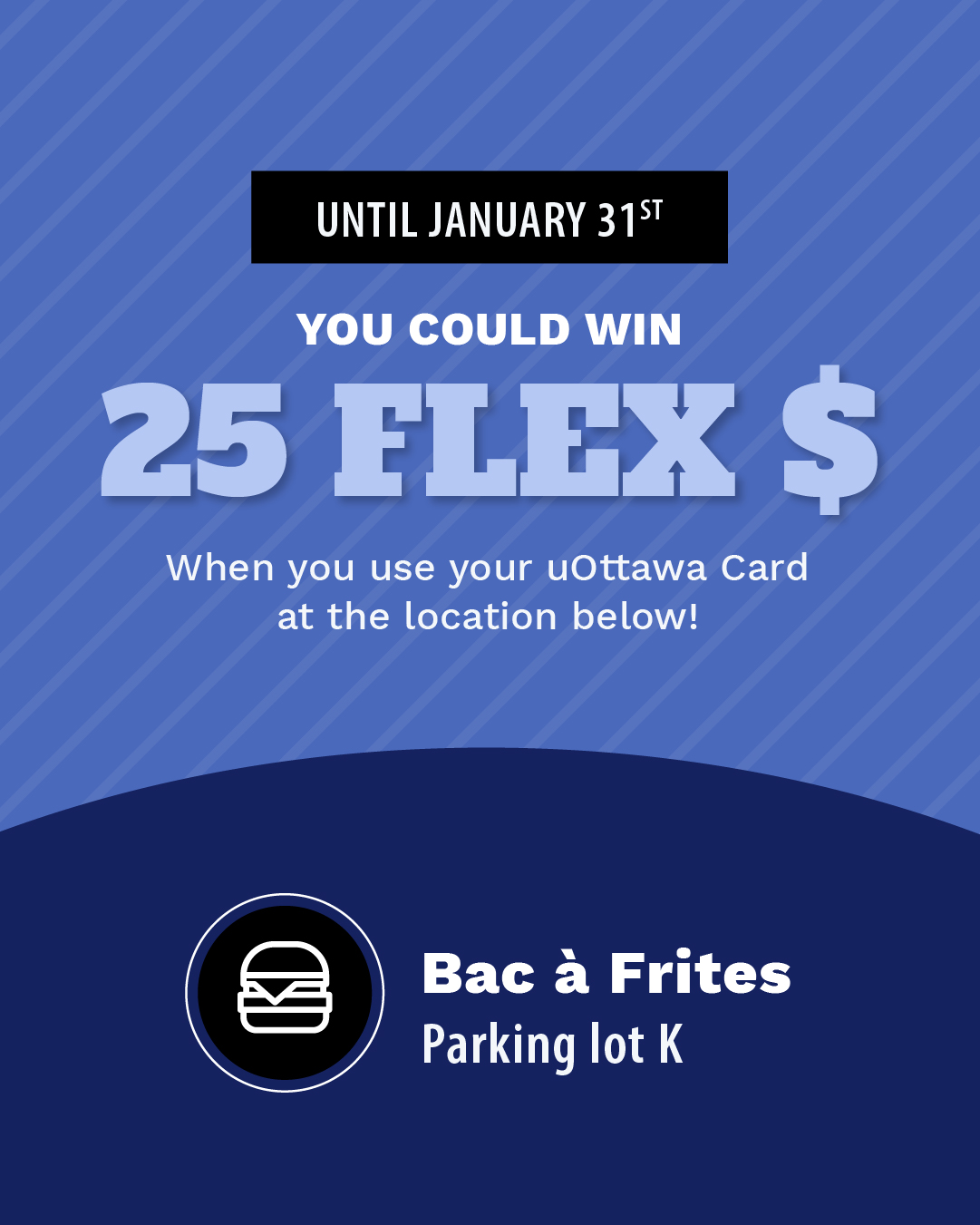 Contact us
uOttawa Card Service and U-Pass
90U Residence (map)
90 University Private, Room 145
Ottawa ON, K1N 6N5
Canada
Info on student card and meal plans
Phone: 613-562-5893
E-mail: [email protected]
Info on U-Pass
Phone: 613-562-5700
Hours of operation
August 15, 2022 to May 15, 2023
Monday to Friday
9 a.m. to 4:30 p.m.
May 16, 2023 to August 14, 2023
Monday to Friday
9 a.m. to 3:30 p.m.