The Faculty of Education congratulates the eight recipients of our 2021 Awards for Excellence whose achievements and contributions were highlighted during our General Assembly held on June 8, 2022.
The occasion also marked the first time in over two years we came together, in-person, to continue this longstanding tradition of celebrating excellence. Each award category recognizes exceptional commitment to the work, raison d'être and reputation of the Faculty – in administrative support, teaching and learning, as well as the academic and community leadership of our alumni. We honour all these laureates who have inspired us throughout these challenging times.  
Support Staff Award for Excellence
Ellis Hayman is the Practicum coordinator for the Teacher Education program, working closely with the undergraduate office, the Bureau des stages, and the Teacher Education team. After pursuing undergraduate degrees at the University of Guelph and UBC (B.Ed), she joined the Faculty of Education at the University of Ottawa in fall of 2014 and has been with the Faculty ever since. She is passionate about experiential learning, community partnerships, and short stories. 
Award for Excellence in Teaching
Francis Bangou is Vice-Dean, Governance and Student Affairs and Full Professor in Second Language Education (French and English). His research focuses on the adaptation of second language teachers and learners to unfamiliar teaching and learning environments, and the implementation of digital technologies in second language education. He is the Director of the research group EducLang. 
Award for Excellence in Teaching
Mariette Théberge is Full professor in the Faculty of Education where she teaches arts education, epistemology and research methodology. Her main research interests include arts education, cultural identity, the creative process, and teacher training and adult learning in the arts. She has conducted research projects with youth in French language art programs in minority language contexts in Ontario and is also interested in the creative processes of Francophone theatre companies in Canada.  
Part-Time Professor Award for Excellence
Marie Eve Skelling Desmeules is a long-term appointment professor in the Faculty of Education. She trained in theatre performance (acting) at the École supérieure de théâtre at the Université du Québec à Montréal, then in arts education (undergraduate and graduate) at the University of Ottawa before completing a two-year postdoctoral fellowship in circus education (Concordia University). She is Vice-President of the Société québécoise d'études théâtrales [SQET]. 
Part-Time Professor Award for Excellence
Agata Soroko earned her PhD in the Faculty of Education and teaches courses in our Teacher Education and Graduate Studies programs. She is currently a postdoctoral scholar with the Civic Engagement Research Group (CERG) at the University of California, Riverside, working on the Connecting Classrooms to Congress project.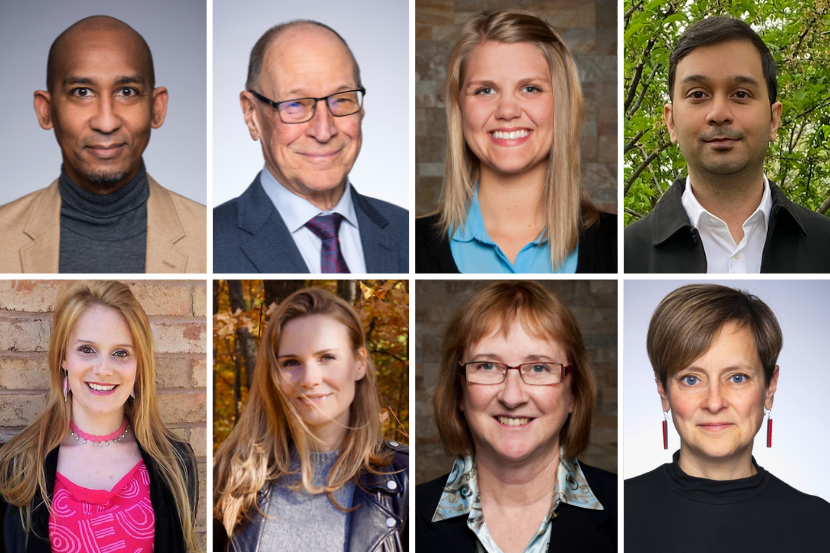 Alumni Excellence Awards 
Outstanding Recognition Award
Pierre Calvé began his career at the University of Ottawa in 1969 as a professor in the Department of Linguistics. He was a professor in the Faculty of Education from 1980 to 2001 and also served as our Dean from 1994-1998. Throughout his distinguished career in academia, he made significant contributions to French language teaching, and in particular, to second language teacher education. Professor Calvé is a patron of the Faculty whose continued generosity supports opportunities for future education professionals. 
Recent Graduate Award for Excellence
Shyam Patel is a graduate of both our Teacher Education and Master of Arts in Education programs. His distinguished service to the University community includes contributions as founding member of the Teacher Candidates of Colour (TCC) Collective and the Education Graduate Students of Colour (EGSC) group. He also served as the graduate student representative (Anglophone) for the Faculty's Committee on Equity, Diversity, and Inclusion from 2020-22.  
Outstanding Alumni Award
Adrianna (Deanna) Van Zeeland graduated in 2000 from the very first Music Education program here at the Faculty of Education, under the mentorship of Professor Bernie Andrews. Since then, she has worked tirelessly as a secondary music teacher, building a program at All Saints Catholic High School, known for its strong vocal, band, instrumental, percussion and guitar courses as well as nationally recognized extracurricular groups. She also served on the board of the Ontario Music Educators Association (OMEA).