Michelle Liu is an engineer (P.Eng), a civil engineering PhD student, a law student, and a fierce advocate for equity, diversity, and inclusion (EDI). Empowered by experiences around her identities, she aspires to become an academic at the intersection of engineering and law, and has made EDI the core subject of her PhD research.
Last month, Michelle Liu became one of thirteen students to be named a 2022 Pierre Elliot Trudeau Scholar, one of the most prestigious academic awards in Canada. "These community-engaged and interdisciplinary Scholars have distinguished themselves as audacious leaders, eager to embark on a new journey of engaged leadership with the Foundation. They have demonstrated critical thinking skills and an openness to a plurality of perspectives that may bear and break new ground on contemporary issues." (Pierre Elliot Trudeau Foundation)
Michelle Liu's doctoral research is unique and tackles the subject of equity, diversity, and inclusion in the engineering profession. Liu's research is ground-breaking, and she is also the first uOttawa student to concurrently pursue a doctorate in engineering and a law degree. She hopes to use both these perspectives in her academic and advocacy work.
Becoming a Trudeau Scholar gave Michelle Liu's ideas and research national recognition. Not only is she blazing a trail in the engineering profession, she is also affecting change at a national level.
Ground-breaking research
The original and disruptive premise of Michelle Liu's research centres EDI as a core engineering problem and could redefine the role that engineers play in contributing to equity, inclusion, and social justice in Canadian society. "Engineers have a duty to serve the interest of a diverse public and should be responsible for EDI in the engineering profession," says Michelle Liu, and hearing her speak, you know that she takes this matter to heart.
Michelle Liu's research focuses on the opportunities and challenges facing the engineering profession in addressing its urgent need for cultural change. Liu's work not only focuses on the professional practices and responsibility of engineers, but will also evaluate engineering standards, like the National Building Code, through an equity lens.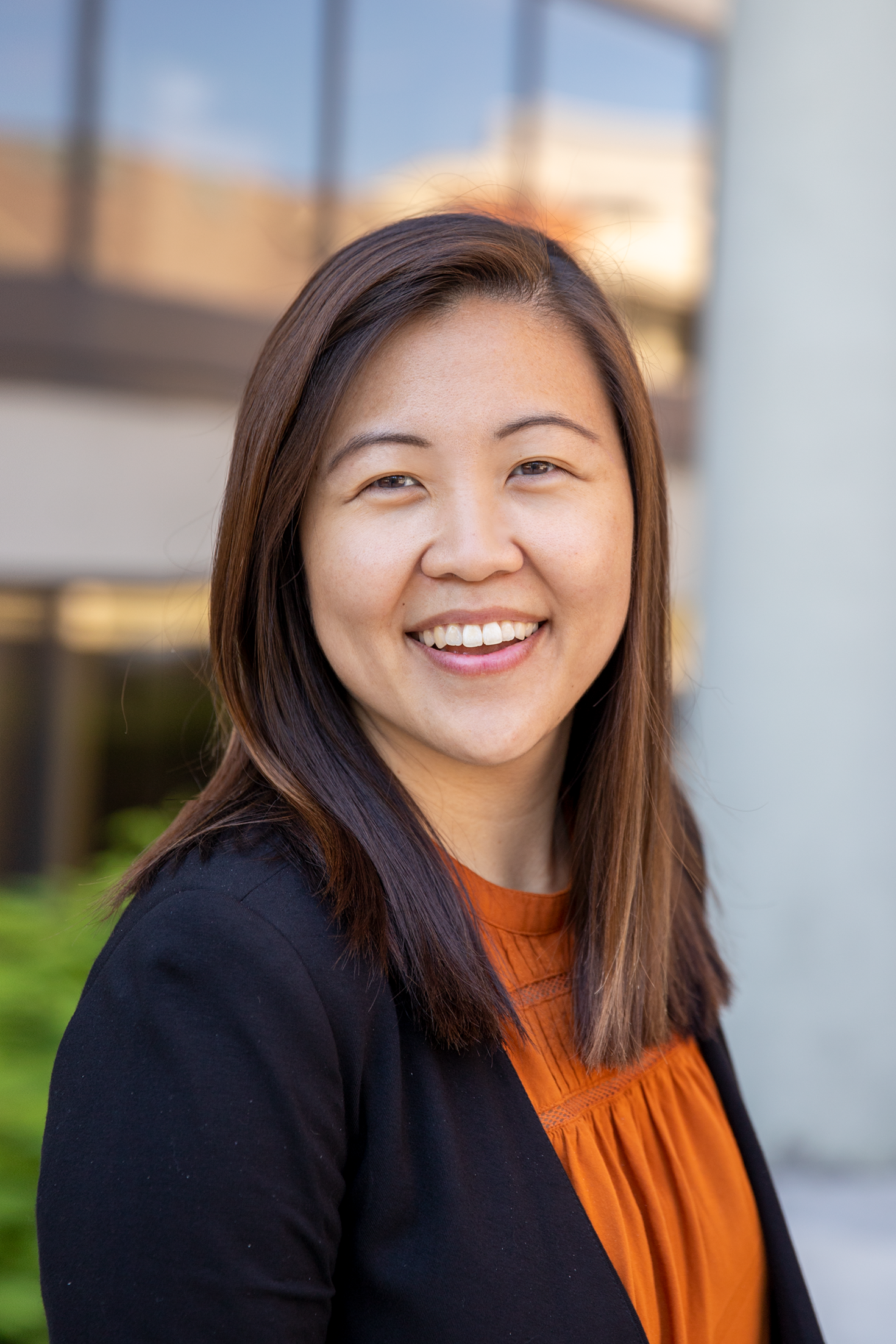 Photo by Bonnie Findley
EDI
"Engineers have a duty to serve the interest of a diverse public and should be responsible for EDI in the engineering profession."
Michelle Liu (she/her)
— PhD in Civil Engineering
It's a bold topic to pursue as an engineering doctorate, given that other research of this nature has typically taken place in the social sciences. While conversations around EDI have been more prominent in engineering's social spheres in recent years, in practice, STEM fields remain traditional and dominated by men. There were times when Michelle Liu, who identifies as a queer and racialized woman, felt like she didn't belong and couldn't fully participate in her academic environment and workplace because of her identities. The professional codes of conduct or codes of ethics that apply to engineers in most provinces rarely help hold engineers accountable when it comes to equity, diversity, and inclusion.
Liu hopes her multidisciplinary approach as a member of both the law and engineering communities will allow her to continue her advocacy work and empower future generations. "I want to be visible in important spaces to make it better for those who come after me," Liu shares.
The power of mentorship
Michelle Liu's story is also a testament to the vital role of mentorship and empowerment—especially among members of underrepresented groups in engineering. Michelle was visibly proud to talk about her co-supervisors, Beatriz Martin-Perez of the Faculty of Engineering and Jena McGill of the Faculty of Law. "My supervisors saw me, saw my work, and agreed to support me when many would not have. They took a risk in exploring this topic with me, and I would not have made it this far without them."
Her PhD proposal first received a skeptical response: people were questioning whether EDI was a valid topic to pursue as an engineering degree. The support she received from her supervisors and other mentors was critical, not only in defending her choice of topic but also in getting the national endorsement of the Pierre Elliot Trudeau Foundation, among other awards.
Becoming a Trudeau Scholar was a turning point for Liu. It validated her path and gave her the recognition she hoped for as an engineer and academic seeking to create positive change in the profession and in Canada. It showcases the importance of elevating diverse voices in leadership and academia and of having these important conversations across all fields.
Giving back and being involved in advocacy isn't new to Liu, who takes on a mentorship role herself. She is currently chair of the Engineering Alumni Council at the University of Waterloo, where she completed her bachelor's and master's degrees. Her other extracurricular responsibilities include being a member of the Equity Advisory Group of the Law Society of Ontario and a mentor with the Ontario Network of Women in Engineering, and more. At the University of Ottawa, Michelle is the president of the Common Law Student Society, co-president of OUTLaw 2SLGBTQ+ Law Students Association, and a member of the University's Senate.
Michelle Liu also co-funds the Liu-Kennington Award for the 2SLGBTQ+ Engineering Community, the first of its type for this specific group offered at any Faculty of Engineering in Canada.
Michelle Liu invites all students who would like to get in touch with her to connect with her on LinkedIn.