Stephen Newman and his team are helping industry produce chemicals more safely and sustainably.
Avoiding the hazards of stockpiles of chemicals, like those that devastated the Lebanese capital of Beirut in 2020, is just one reason why Stephen Newman is so excited about his team's work in green chemistry.
"In green manufacturing, we keep everything as small as possible," he explains. "Instead of keeping chemicals in large quantities, we are able to run reactions using just small amounts. We also use less heat, need less space and produce less waste."  
Newman is the Canada Research Chair in Sustainable Catalysis, a professor in the Department of Chemistry and Biomolecular Sciences, and a member of the Centre for Catalysis Research and Innovation. He also leads the Newman Lab, where he and his team work to develop new, more sustainable ways of producing the chemicals we use every day, in areas such as farming and drug manufacturing.  
"Our favourite technology is what we call flow chemistry," says Newman. "They already use this technique in the oil and gas industry. Basically, they feed crude oil into one end of the process, and push out fuel at the other, like a flowing stream.
"However, in the pharmaceutical and agrochemical industries, they are still making drugs, pesticides and fertilizers in batches, kind of like the way you would make spaghetti sauce. But as you scale up, that becomes extremely inefficient."
Newman's team is exploring the use of flow chemistry for making agrochemicals and pharmaceuticals, so they can transform them more efficiently and sustainably. Using flow chemistry, chemical by-products can be recycled, and chemical reactors can be decreased in size by up to a hundred-fold.
Unfortunately, companies often want to stay with the "tried and true," mostly because there is so much time and money required to see how they can adapt new technology for their needs. That's where Newman's team comes in — they can conduct preliminary investigations of specific innovations for companies.
"Just as the desire for a more sustainable environment has grown, so has our ability to create new, greener technologies. Our research is ultimately trying to test the feasibility and benefits of these new technologies, so they can get picked up by industry," explains Newman.
The team is also looking at using metals as catalysts, which is the area that first drew Newman into sustainable chemistry. Catalysts are chemicals that cause a reaction, but are not used up in the reaction.
The researcher did his PhD in the field of transition metal catalysis, where he discovered that metals can do all kinds of things, including transforming organic molecules while maintaining their original state. This is a huge boon to sustainability — you usually need something to create a chemical reaction and, if that thing is a catalyst and can be used over and over again, you minimize the amount of chemicals you need to use and the waste you produce.
Newman's vision for the future is to bring computer-based technology to his advancements in flow chemistry, not only to automate them, but to allow artificial intelligence to monitor the processes and make continuous improvements along the way.
"The dream is that we can have things like robotics to replace the more tedious labour that chemists need to perform, so they can engage more in the intellectual part of the work and focus on even bigger leaps in sustainability."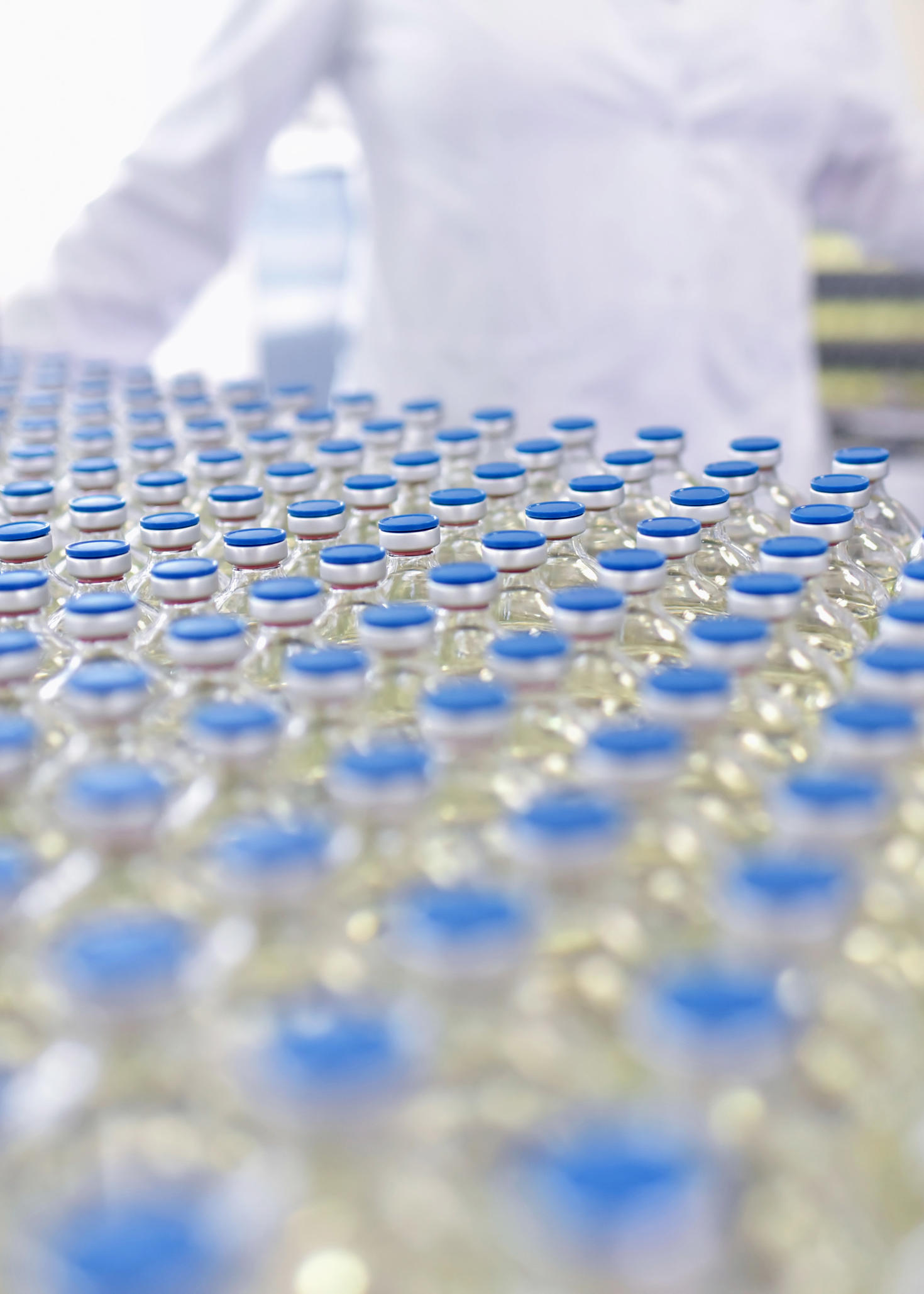 The chemistry of making cheaper medication
Apotex is Canada's largest manufacturer of generic drugs, producing more than 300 drugs and exporting to more than 100 countries around the world. One challenge the company faces is competition from overseas, where generic drugs can often be manufactured for a lower price, thanks to cheaper labour and less stringent environmental regulations.
In 2017, Apotex approached Newman's team with the hope of becoming more cost-effective. The manufacturer did not have much experience with flow chemistry or automation technology, but it was aware that these processes use fewer resources than the traditional batch process and could result in more competitive pricing.
The Newman Lab asked Apotex to identify the five most commonly run chemical reactions it uses in the pharmaceutical industry. The team then looked at how those five reactions could be run in continuous flow and provided the company with the tweaks to make them work.
The company is now able to leverage flow chemistry to make drugs at a lower cost, in a process that is safer, less wasteful and more sustainable. "This kind of innovation is key to our success," says Allan Rey, senior manager, Research, Technology and Intellectual Property Affairs at Apotex. "Collaboration with the Newman Lab has provided ideas and methodologies to help us in our mission to provide affordable medicines to benefit patients."