Ottawa: The Place to be
Ottawa is in that sweet spot – it offers the big-city buzz of action and opportunity but remains manageable, walkable and close to nature.
4
Ottawa is the fourth-largest metropolitan area in Canada
20
Ottawa consistently ranks in the world's top 20 cities to live
2
Ottawa has North America's second highest concentration of scientists and engineers
Live in the heart of Canada's capital
Live the city lifestyle at the only university campus in downtown Ottawa. You'll love the easygoing vibe, which appeals to urban adventurers and nature lovers like. Enjoy a revitalized city bursting with energy.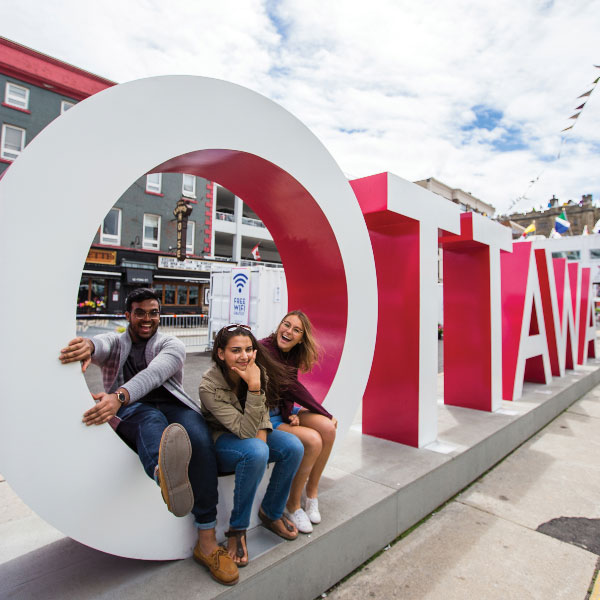 Proximity to Quebec
A short trip across the Ottawa River from the downtown core is a world of Quebecois culture. Walk or cycle across the Alexandra Bridge and explore la belle province. It's a great way to practise your French and experience some joie de vivre.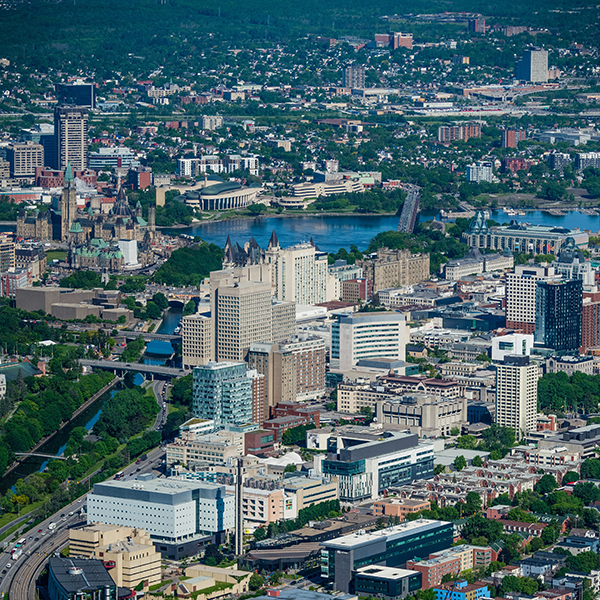 Easy access to all areas
Big investments in Ottawa's transport system and a uOttawa light rail station on campus make it super easy to get around. The uOttawa Station is on the east-west OC Transpo Confederation line, Ottawa's largest transportation infrastructure project since the Rideau Canal. You're one stop from shopping heaven at the Rideau Centre and one stop from our Lees campus.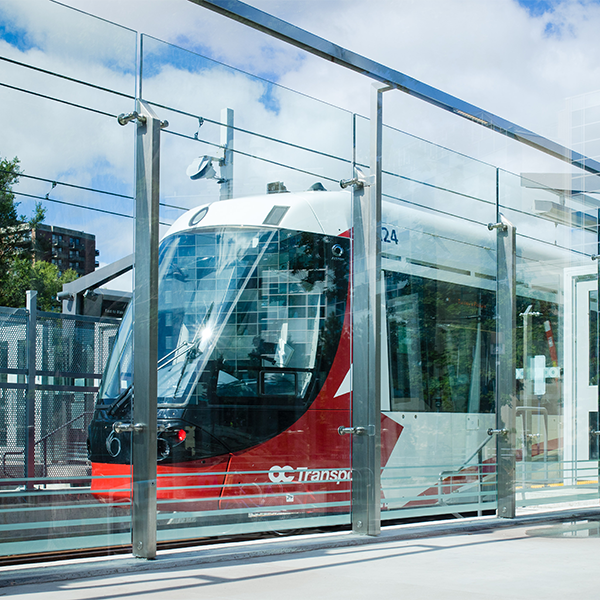 Earth, air, water: Embrace nature all year round
Fun challenges for all seasons are everywhere. Whitewater rafting on the Ottawa River, bungee jumping, kayaking or canoeing on crystal-clear lakes, or just chilling on a nearby beach, are great summer activities. The National Capital Region has over 600 kilometres of cycle paths and scenic Gatineau Park has 165 kilometres of hiking trails. In the winter, you can skate on the Rideau Canal, the world's largest skating rink and a UNESCO World Heritage Site.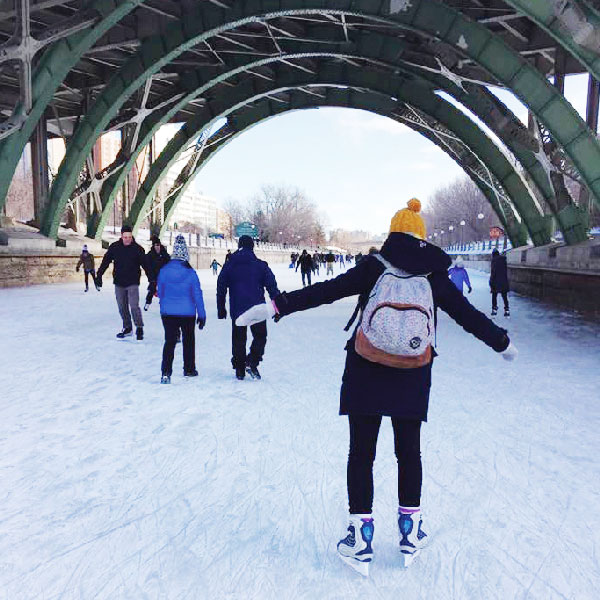 Lots to see and do
There's always something to do when you want to take a break from hitting the books. People-watch as you browse for fresh fruit and vegetables at the bustling Byward Market. Enjoy Winterlude, RBC Bluesfest and the Canadian Tulip Festival. See the sound and light show on Parliament Hill. Visit the National Art Gallery or some of our six other national museums. Taste the donut-y delights of our BeaverTails. This rich and diverse city has so much to offer. All within an easy stroll.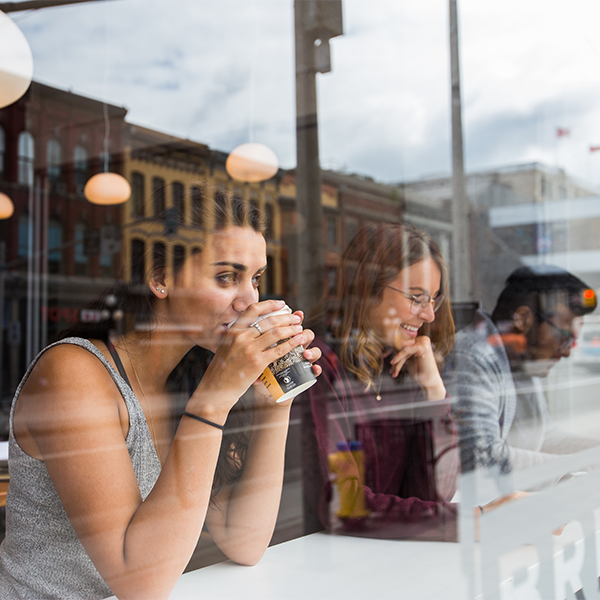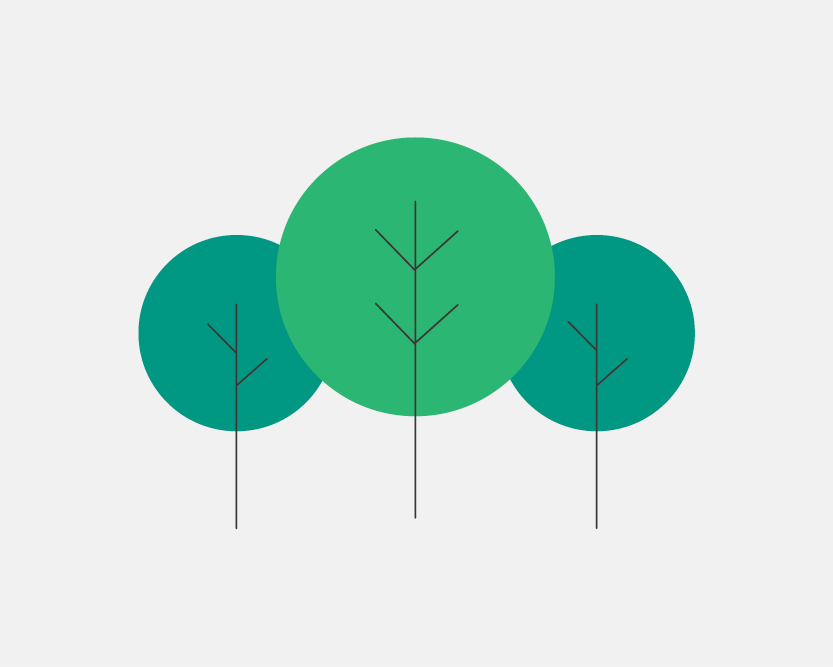 Ottawa's great outdoors
will get you moving.
Ottawa's highly educated workforce
attracts many international companies.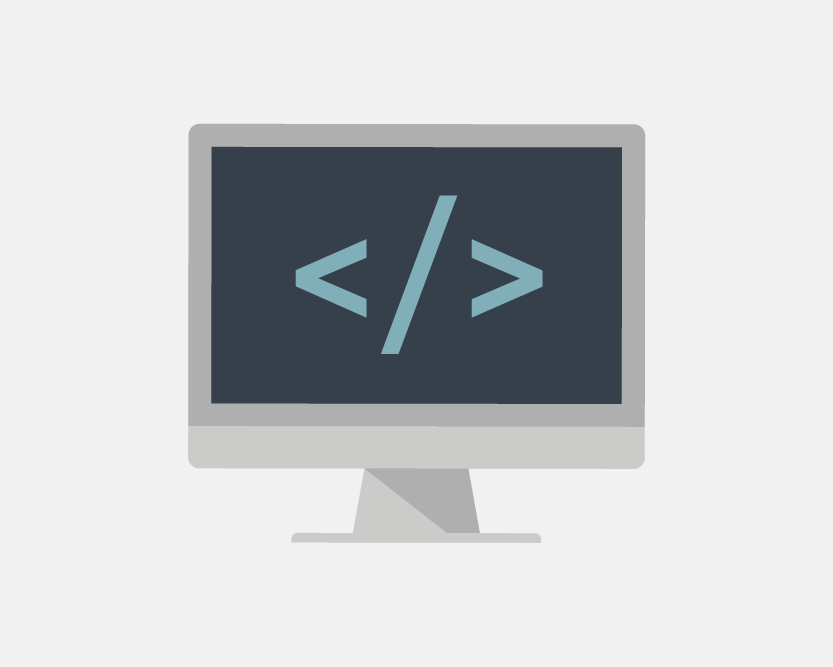 #1 tech talent
labour concentration in North America.
Canadian character
Canada is one of the most welcoming, tolerant and open societies in the world, proud of its commitment to multiculturalism and diversity. There's a reason behind our stereotypical reputation for being nice, eh? — it's true! Clean air, low crime rates and the wild, breath-taking beauty of our natural environment mean a relaxed, healthy and happy lifestyle.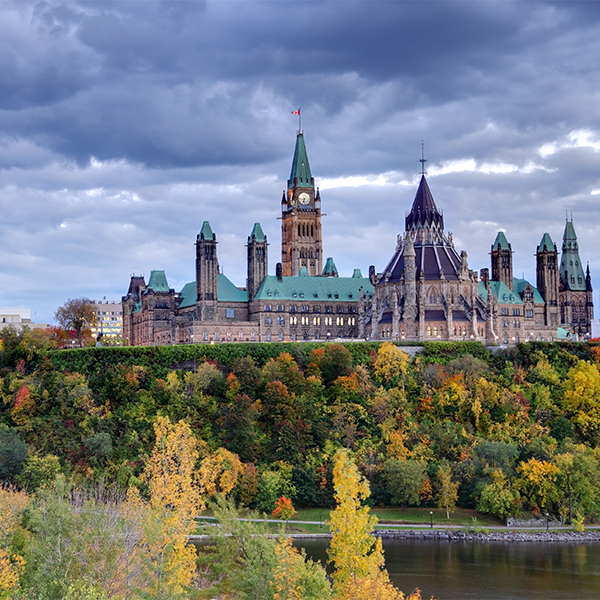 An ideal setting for study and growth
Our healthy environment and stable culture make for an ideal setting for learning and personal growth. Join more than 10,600 international students from 151 countries at uOttawa. Our global outlook includes a warm welcome and a wide range of support services, including international student mentors to help you settle in and learn about Canadian life.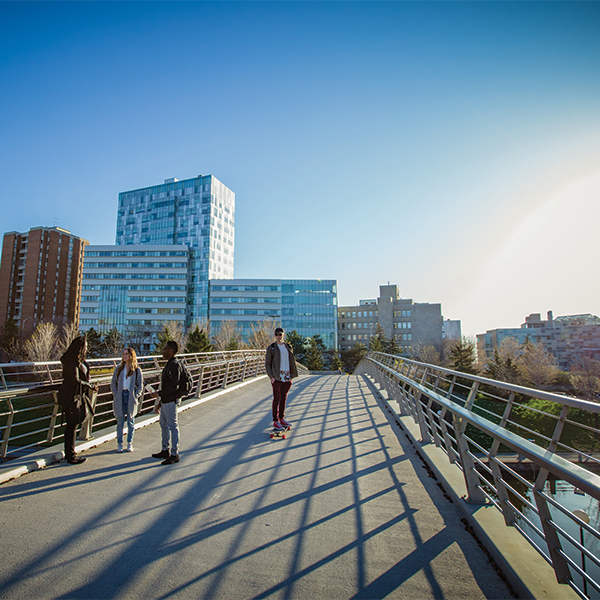 Contact information
Liaison Office
Tabaret Hall (map)
550 Cumberland Street, Room 088
Ottawa, ON K1N 6N5
Canada
Tel.: 613-562-5800 ext. 1000
Toll free: 1-877-868-8292
Canadian applicants: [email protected]
International applicants: [email protected]
Office hours
September 1 to May 31:
Monday to Friday, 9 a.m. to 4:30 p.m.
June 1 to August 31: 
Monday to Friday, 9 a.m. to 3:30 p.m.
Contact a student ambassador