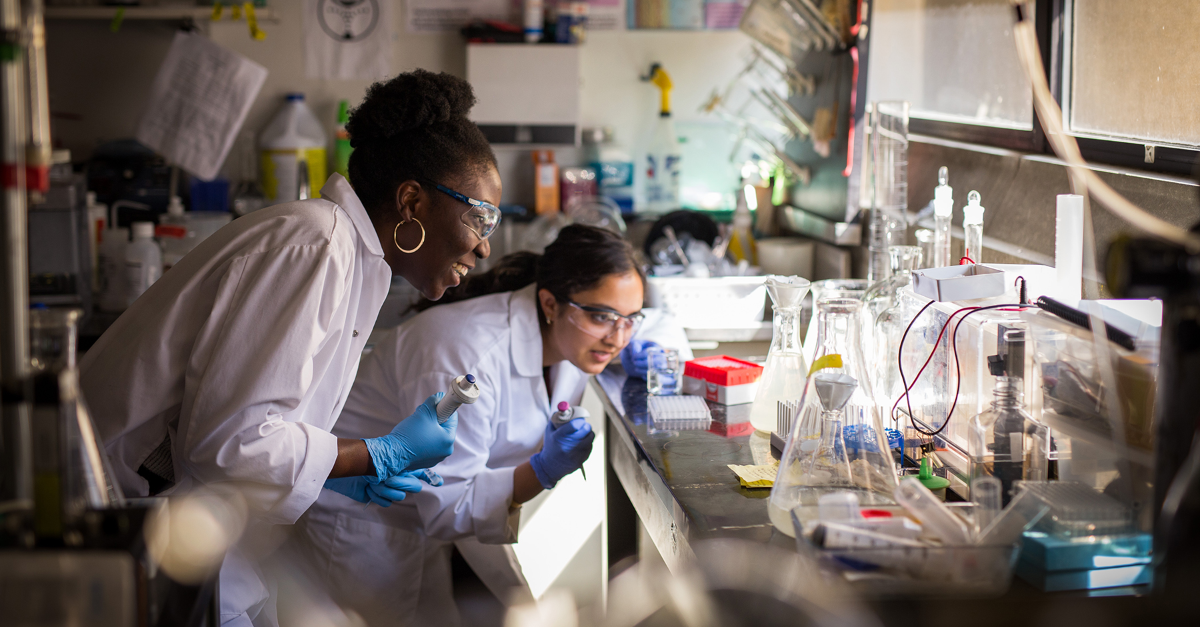 The University of Ottawa remains among Canada's Top 50 Research Universities 2019, according to the notable Research Infosource ranking published today.
For 2019, the University of Ottawa maintained its 9th position in the medical/doctoral category, which includes universities offering a broad range of PhD programs, research, and medical schools.
"Being designated as one of Canada's Top Research Universities speaks volumes about the quality and diversity of research conducted at uOttawa," said Sylvain Charbonneau, vice-president, research.
Drawing from a culture of collaboration and excellence across disciplines, research at uOttawa focuses on four principal pillars: Creating a Sustainable Environment, Advancing Just Societies, Shaping the Digital World and Enabling Lifelong Health and Wellness.
Research Infosource is Canada's leading provider of research intelligence for business and higher education. Canada's Top 50 Research Universities List is released each fall. Using Statistics Canada data and the Canadian University R&D Database, the list ranks universities by their research income.
Research Infosource's calculations for their Canada's Top 50 Research Universities rankings involves examining several factors, such as the amount of sponsored research funding received, research intensity per faculty, research intensity per graduate student, as well as the total number of publications and their impact.
To look at the full rankings, visit the Research Infosource website.
Media inquiries: [email protected]