A novel brain imaging technique can potentially be used in large-scale screenings for Alzheimer's, while also providing possible insights about the disease's earliest stages, long before symptoms emerge.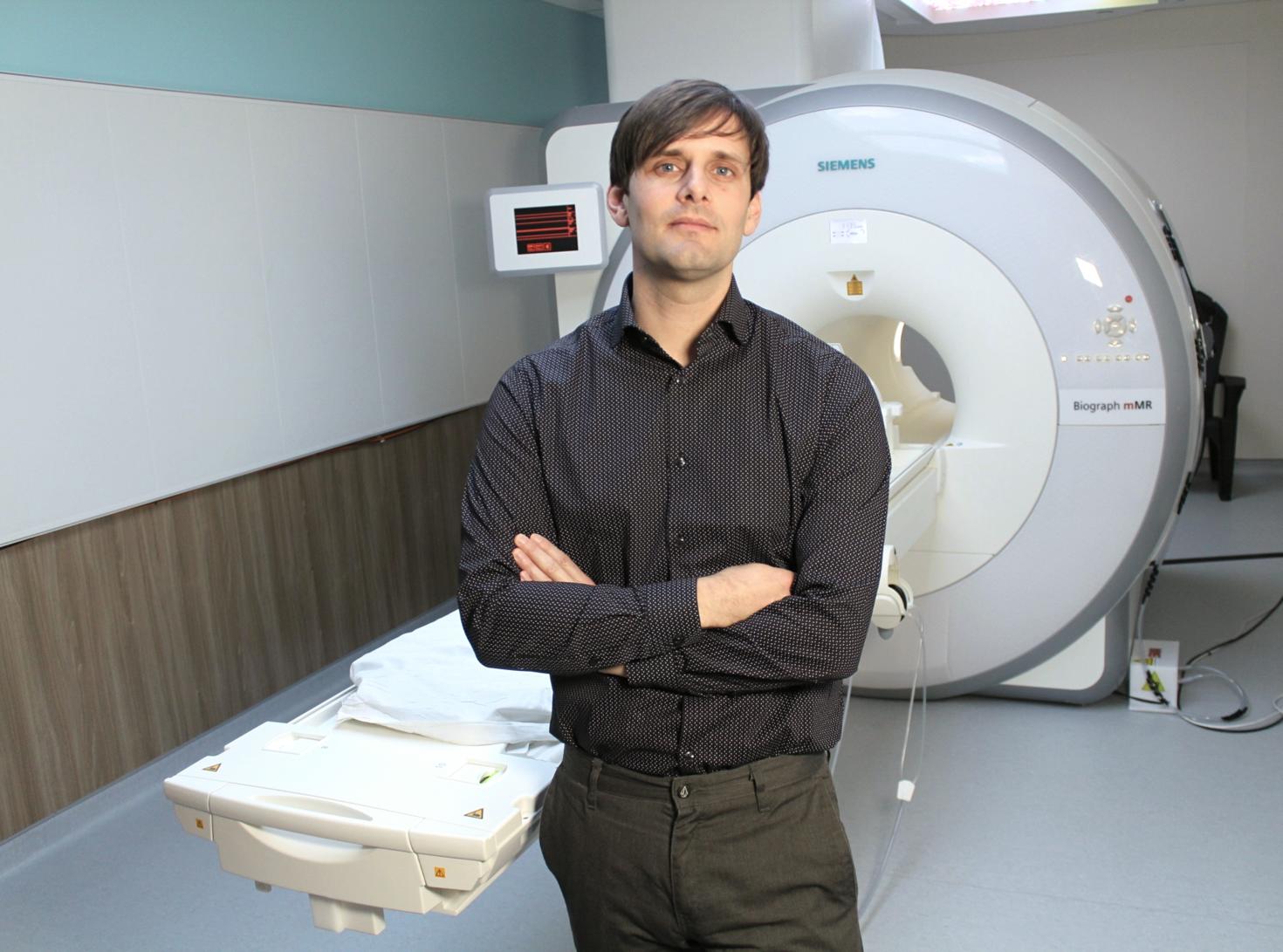 "There's evidence that the noradrenergic area of the brain is the part that actually starts accumulating tau first, years prior to the emergence of any symptoms."
Dr. Clifford Cassidy
— Assistant Professor, Faculty of Medicine's Department of Cellular & Molecular Medicine (CMM)
Their findings confirm previous data that the brain's noradrenergic system is progressively degenerating with Alzheimer's disease.  This brain system is vitally important because it may be the first area affected with Alzheimer's and its pathology is related to the disorder's symptoms.
"We still don't understand why some people get Alzheimer's and some don't. We don't know why some people are protected and some are vulnerable. So the question is: What makes you vulnerable?" says Dr. Clifford Cassidy, an assistant professor in the Faculty's Department of Cellular & Molecular Medicine (CMM) and a scientist at The Royal's Institute of Mental Health Research (IMHR), is the paper's first author. "It really opens the door to examining these brain systems in humans, in vivo, in pretty much any disorder where it can be relevant."
Read the entire article via the Faculty of Medicine page.
Media Requests:
Paul Logothetis
Media Relations Agent
Cell: 613.863.7221
[email protected]