Feminist and community leader Anaïs Dagrou opens up about her journey at the University of Ottawa.
An entrepreneur and founder of an organization supporting girls' empowerment in Ivory Coast, Anaïs Dagrou (MA '22) works closely with schools to break taboos and foster difficult conversations. 
"We use pedagogical, creative means to discuss topics like consent and female genital mutilation, or FGM," she says. 
Her master's research, also on FGM, is a good reflection of the leadership she shows in her community. One could say the same of the work she does to apply a gendered lens to Senegal. She also offers specialized career help for women. "It's to encourage female leadership in my country," she says.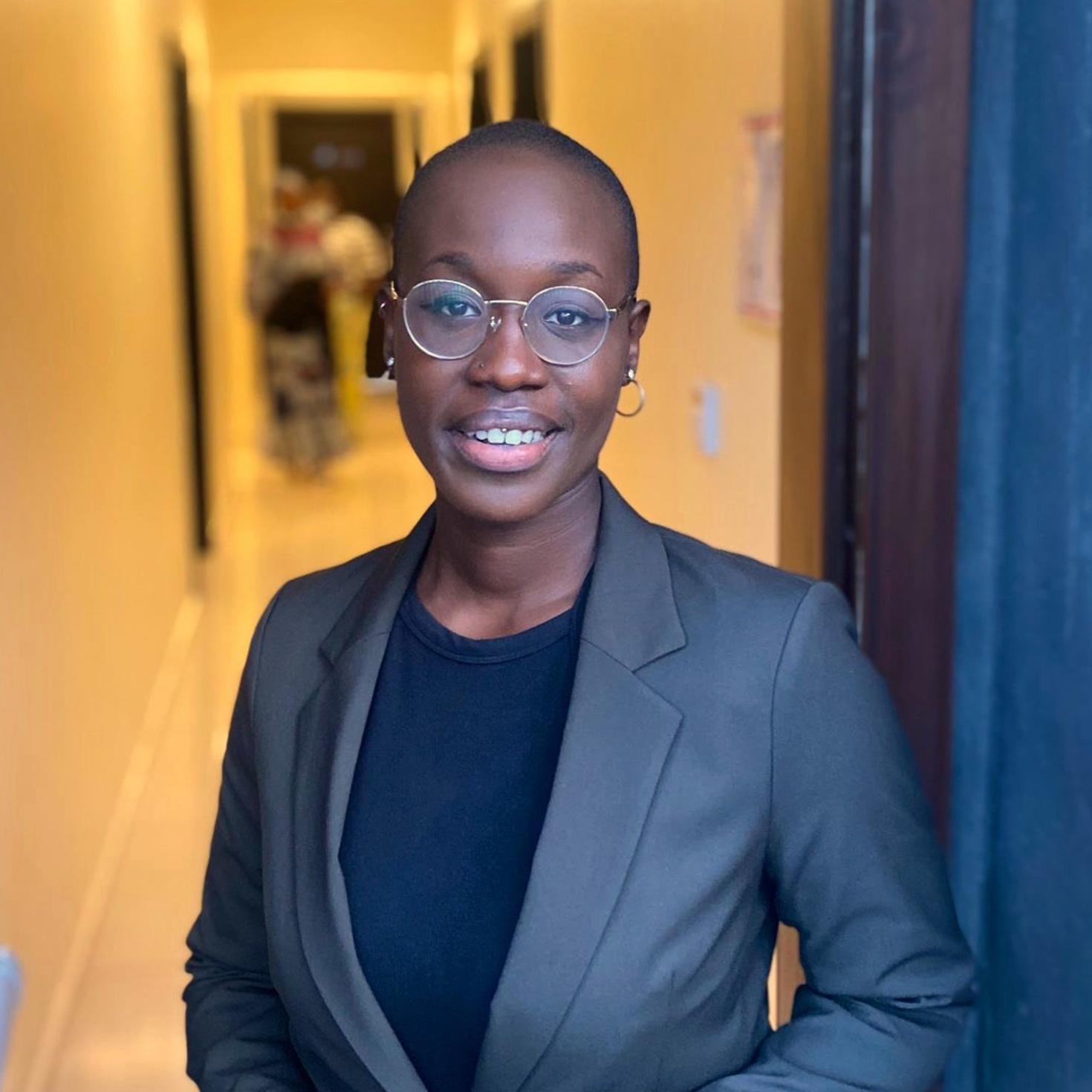 "The guiding principle of my work is raising the status of women and girls."
Anaïs Dagrou
A basis for comparative politics 
Born in Ivory Coast, Anaïs began postsecondary studies in Canada in 2016. During her bachelor's in political science at York University, she began to advocate for the interests of  Franco-Ontarian and Black students. She also took part in an academic exchange in France, at Sciences Po, on the Reims campus, with an interest in comparative African and European politics.  
Four years later, she started a master's in public and international affairs at the University of Ottawa.  
"At the University of Ottawa, I continued my academic path. I'd always had an interest in African politics and comparative politics," she says. "As I'd studied in several international environments, comparative politics gave me the opportunity to compare the place where I'd grown up — Ivory Coast — to those where I'd studied — Canada and France — and to draw lessons from the different contexts." 
As with everything she takes on, Anaïs made sure to make gender equality key to her research. 
"During my studies at the University of Ottawa, I combined my love of comparative politics with my passion for sexual equality by writing a master's research paper on gender in Ivory Coast." 
Doing a master's during COVID-19 
Anaïs had hardly begun her master's in Ottawa when the pandemic hit. When her courses resumed online, she decided to continue her studies from Ivory Coast.  
"I was studying at a new university and everything was online — study groups, courses, group work... The University of Ottawa always was flexible in looking for solutions each time I faced obstacles because of the pandemic," she says. "I think that online learning made the program even more creative." 
The gender dimension 
When her master's was done, as part of her job as a gender equality consultant, Anaïs went to Senegal to work on integrating a gendered lens at Crossroads International, an organization that brings together volunteers and partners to create sustainable solutions that eliminate poverty and advance human rights. Her work extended over several stages, from theory to practice. "I would start by analyzing different documents, before moving on to a gender-based diagnosis, interviews, a data inventory, analysis and, finally, recommendations," she says. 
"It was a very nice experience, engaging work that taught me a lot about politics and the way details on paper translate into real life," she adds. 
Advice for international students 
Having experienced being an international student, Anaïs has some advice for those preparing to do likewise. 
"Get into everything that's out there. Join clubs. Learn about the situation in Canada. Be open-minded," she says. "You can join student clubs, work in Canada and integrate yourself. We tend to stay in our comfort zone, but you have to get out of it."