Last spring, UOSU's Sustainable Development Centre (SDC) launched their first sustainability grant after seeing the passion and enthusiasm that our Green Rep volunteers brought to creating new projects on campus. As a team, they thought it would be empowering for students to create and lead these projects thanks to administrative support and funding from the SDC and UOSU. And so the sustainability grant was born!
The sustainability grant is awarded to a student or student group who proposes a project that best responds to a sustainability need on campus. The recipient of the grant is selected by a committee chosen by the SDC. The committee will consider any application that has clear, positive environmental and social impacts and falls within budgetary and time limits. 
In 2023, sustainability grants were awarded to Élizabeth Lacroix and Makenna Cavarzan to implement their Little Free Libraries project. As a global movement, Little Free Libraries aim to encourage students to trade books, reduce paper waste and promote a sustainable reading culture, while making used books more accessible to everyone. In June, Makenna and Élizabeth met with Professor Blouin-Demers to present their project and ask him to join their team. He kindly accepted and helped the students plan out how they would build their project. Makenna and Élizabeth visited a hardware store to source recycled wood pallets for the boxes. With the help of their professor and family members, they began building their library boxes. During this construction phase, the SDC met with building managers on campus to select locations for the libraries. In July, Makenna and Élizabeth organized an event with the UOSU Feminist Resource Centre and Pride Centre to collaborate on decorating one of the boxes.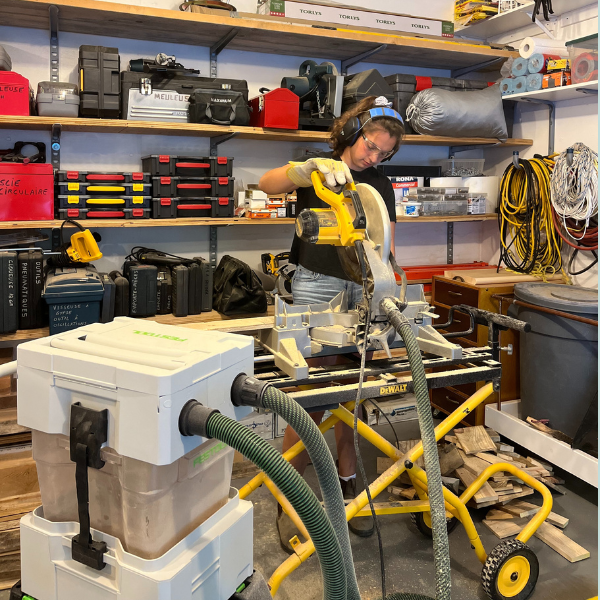 "We had a really fun time seeing this project come to life. It was a great experience to work through all the different aspects necessary to bring an initiative like this together."
Makenna and Élizabeth
"What excited us the most was creating these boxes out of recycled pallets and old covid screen plexiglass. We're thankful for the help of Professor Blouin-Demers and Dana Cavarzan in the construction and design of the libraries, as well as community members who donated books and supplies," said Makenna and Élizabeth. 
By August, four Little Free Libraries had been built, and by September, three of the four were installed in CRX (fifth floor), DMS (first floor), UCU (0 floor), with plans to place the fourth one in UCU (215). To kickstart the program, the libraries have been filled with novels from the Free Store and donations from uOttawa staff. All students are encouraged to take a book and leave a book for other students to enjoy! 
The Sustainable Development Centre has begin accepting applications for the next sustainability grant which closes on November 8, 2023. To learn more, follow the SDC on Instagram for updates and for reminders of the start of the sustainability grant submissions process.