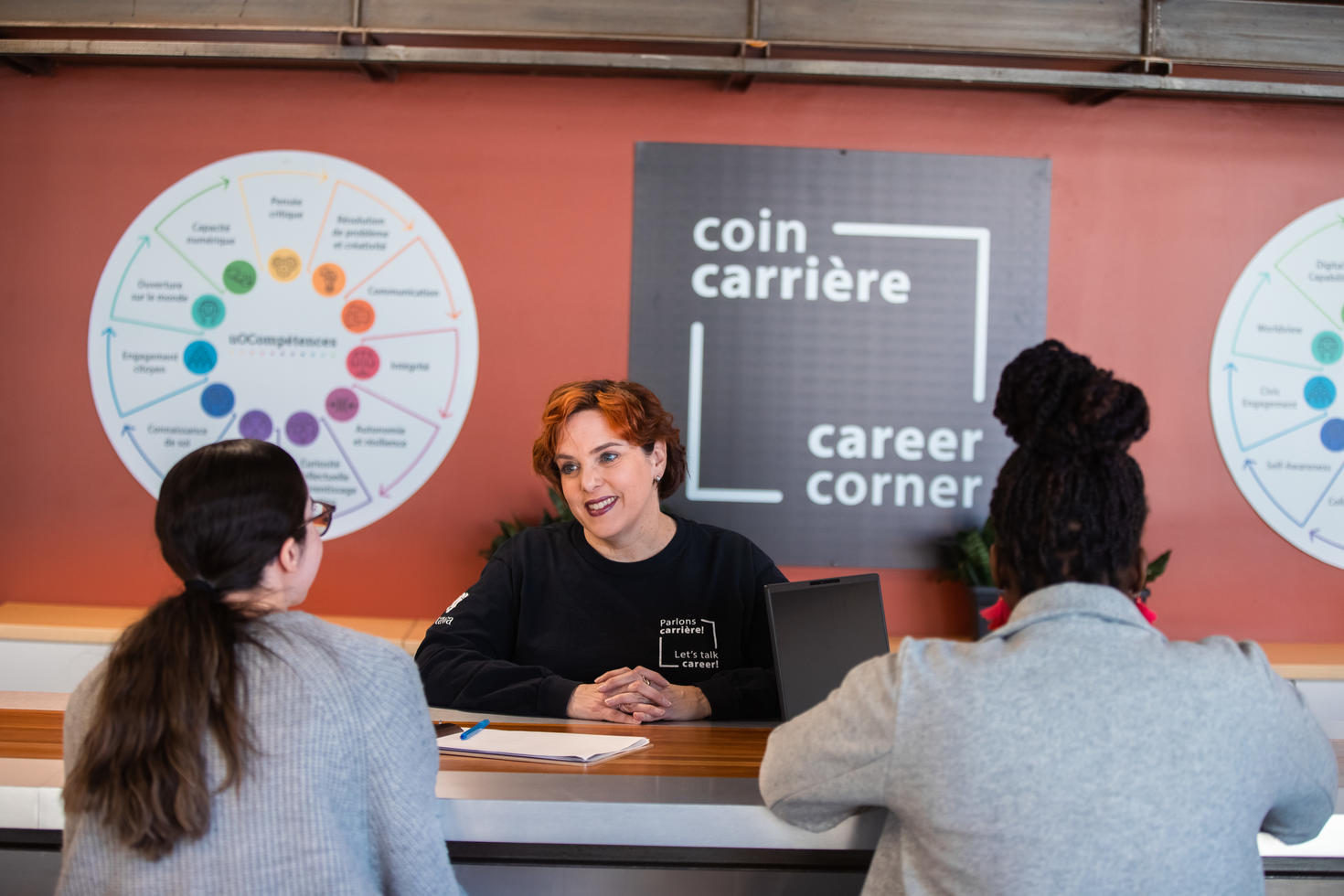 The Career Corner is here for you. We'd be pleased to help you and answer your questions at our office on the second floor of UCU, or by email, chat or video call.
Contact us
Career Corner
University Centre
(2nd Floor – Room 216)
Ottawa ON Canada
K1N 6N5
Email: [email protected]
Hours : 8:45 a.m. to 4:30 p.m.