University of Ottawa 2023 Schulich Leader Scholarships recipients Ella Bigney and Steffen Zylstra both have a passion for STEM and a drive to make an impact in their communities.
Schulich Leader Scholarships are awarded to entrepreneurial high school graduates enrolling in a science, technology, engineering or math program at 20 partner universities across Canada. Every high school in Canada can nominate one graduating student each year to apply for this coveted undergraduate STEM scholarship. 
Meet two scholarship recipients starting studies at uOttawa. 
The power of perseverance and community involvement
Ella Bigney is beginning her studies in the Biotechnology program, pursuing both a bachelor of science in biochemistry and a bachelor of applied science in chemical engineering.  
Ella is from Bible Hill, Nova Scotia. She was drawn to uOttawa's downtown campus, with everything you need within walking distance. She says it's helped her make the change from small town to big city.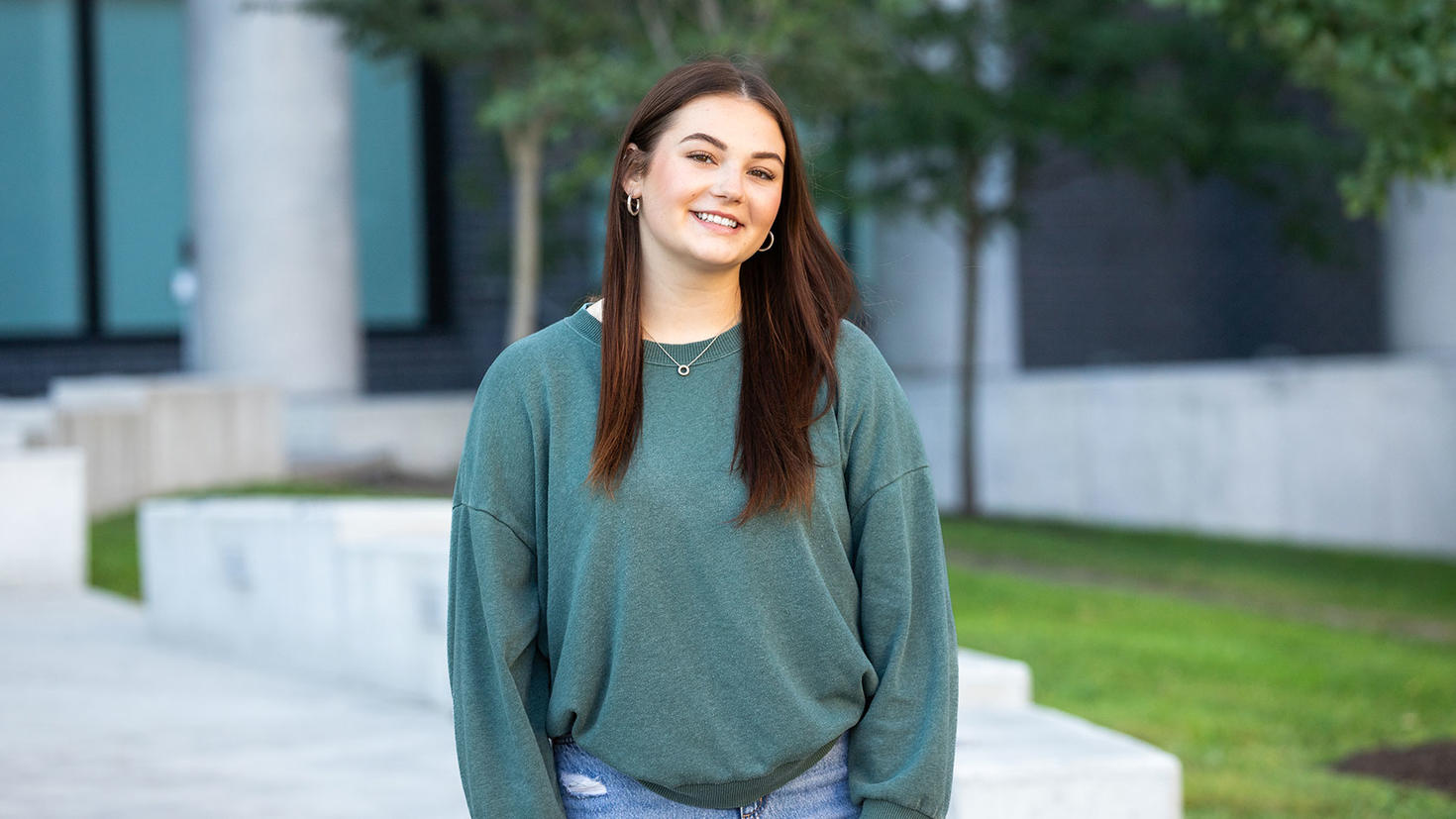 2023 Schulich Recipient
"I was torn between taking engineering or science. Biotechnology allows me to take both degrees at once and make my decision on what I would like to do for a job, later."
Ella Bigney
— uOttawa student
Throughout high school, Ella was passionate about staying involved in her school and community, while also dedicating herself to her studies. She was the vice president of the student council, and part of the leadership committee and the school advisory council. She also volunteered at the local homeless shelter weekly. While at uOttawa, she plans to continue to be involved and join the Science Students Association.  
Grade 11 chemistry sparked Ella's passion for science and technology. "My teacher, Mr. McCarron, spoke with so much excitement about chemistry. It was hard not to feel as passionate about it as he did."   
After graduation, Ella hopes to become a professional engineer and work on manufacturing and designing medication. She's eager to dive into the co-op program and gain practical experience.  
Ella's advice to future students in STEM is to "learn the importance of perseverance. Of course, your first few weeks are going to be rough; it is a huge adjustment from high school. But there is a reason why you are here, and you can do it. Believe in yourself and your skills, and you will do great." 
Combining a passion for sciences and the arts
Steffen Zylstra is starting a dual degree in honours physics (BSc) and electrical engineering (BASc). He then hopes to use a combination of practical and theoretical skills to pursue graduate studies in applied research. 
Born and raised in Niagara Falls, Ontario, Steffen credits much of his success and passion for science to his parents, especially his father. "I really look up to my dad for showing me how deep and interesting sciences can be. I have fond memories of watching Neil Degrasse Tyson's Cosmos together and listening to him talk about the newest discoveries published in IEEE (Institute of Electrical and Electronics Engineers)."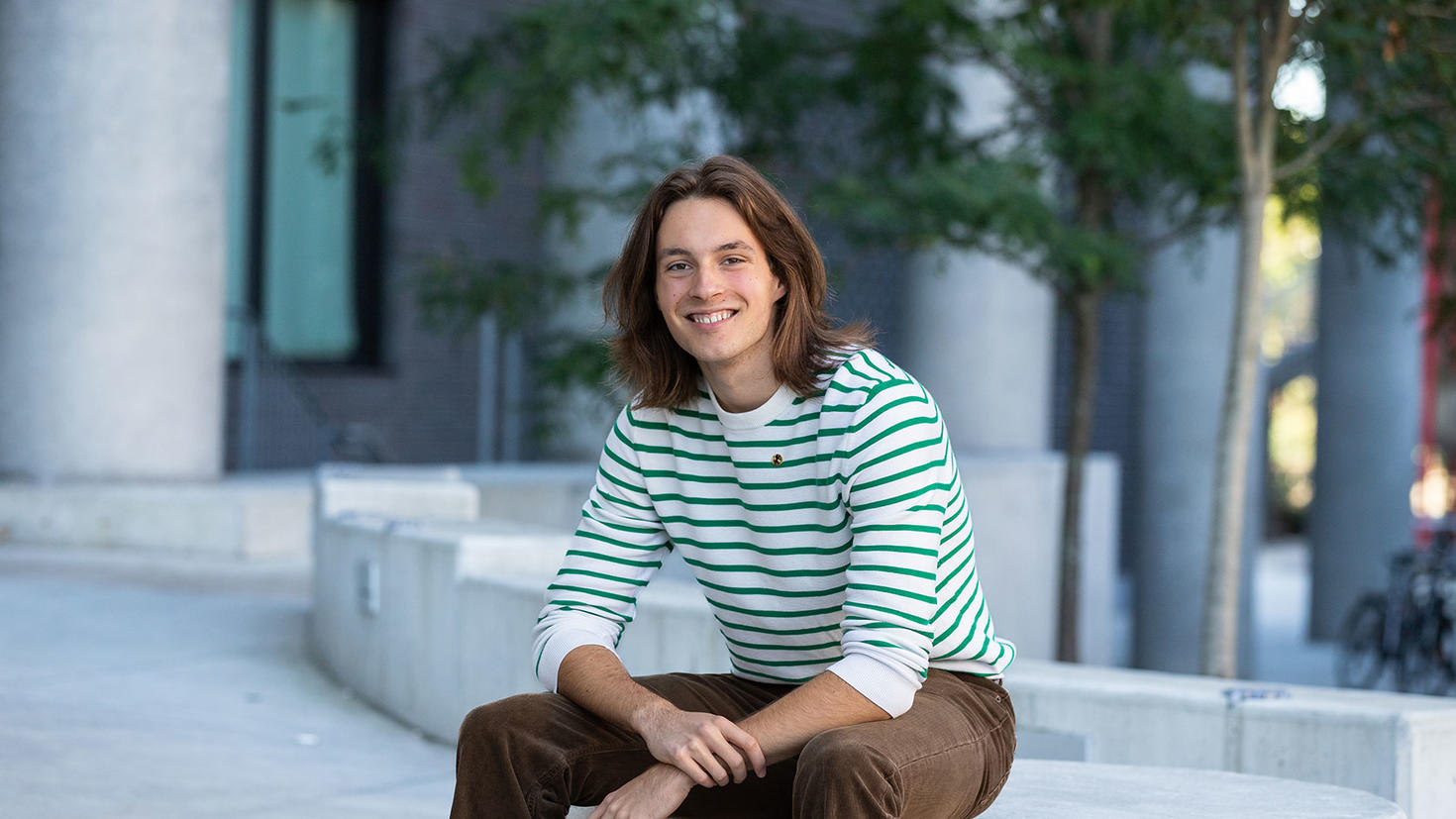 2023 Schulich Recipient
"The dual degree program offered at uOttawa allows me to research two of my favourite topics in an intertwining inter-faculty program, bouncing between theoretical and practical learning."
Steffen Zylstra
— uOttawa student
Beyond the classroom, Steffen has always been eager to get involved in student advocacy and explore his passion for the arts. "In high school, I tried to get involved in everything I saw, whether that was the school musical, a science mentorship, the basketball team, student council, anything," he says. One of the reasons he chose uOttawa was the rich arts and culture scene here.  
After graduation, Zylstra hopes to continue his education at uOttawa, ideally, in quantum computing and materials sciences. He would also like to pick up French as a second language along the way so that he can pursue his dream of doing postgraduate studies in France.  
Based on what helped Steffen discover his academic interests, he suggests that future STEM students "look out for any and all opportunities! Follow research journals and universities you are interested in, especially local ones."