Ericsson Canada today announced with the University of Ottawa it has established a new Quantum research hub in Montreal as part of its cutting-edge global quantum research agenda.
The hub will host research projects that aim to explore quantum-based algorithms for accelerating processing in telecom networks and distributed quantum computing. Ericsson will pair its researchers with post-doctoral fellows at the universities to carry out fellowships at Ericsson, supporting the quantum research projects, providing the academic challenges, telecom and networking competence and facilities to conduct this advanced research.
Jeanette Irekvist, President, Ericsson Canada, says: "Canada is a pioneer and global leader in quantum research, as evidenced most recently by the launch of the National Quantum Strategy. Similarly, our researchers and experts at Ericsson have long been studying how to best innovate quantum technologies into communications networks. It's our hope that this first-of-its-kind program and partnership with the University of Ottawa and the University of Sherbrooke will help translate quantum research into commercial innovations that generate economic benefits and support the adoption of made-in-Canada solutions by businesses. This will foster our mutual strength in quantum research, innovation and commercialization, and the growth and success of the Canadian ecosystem."
Mitacs will deliver support in the attraction, training, retention, and deployment of highly qualified personnel in quantum science and technology through innovation internship experiences and professional skills development. Interns will work with researchers at Ericsson Canada and the universities.
The Honourable François-Philippe Champagne, Minister of Innovation, Science and Industry, says: "Quantum technologies will shape the course of our future and Canada is at the forefront, leading the world in this emerging technology. As a long-trusted partner in Canada's technology ecosystem for 70 years, we are encouraged by the establishment of Ericsson Canada's Quantum hub in Montreal and look forward to fostering partnerships between industry, government and academia that will strengthen our mutual research and cement Canada's competitive advantage for decades to come."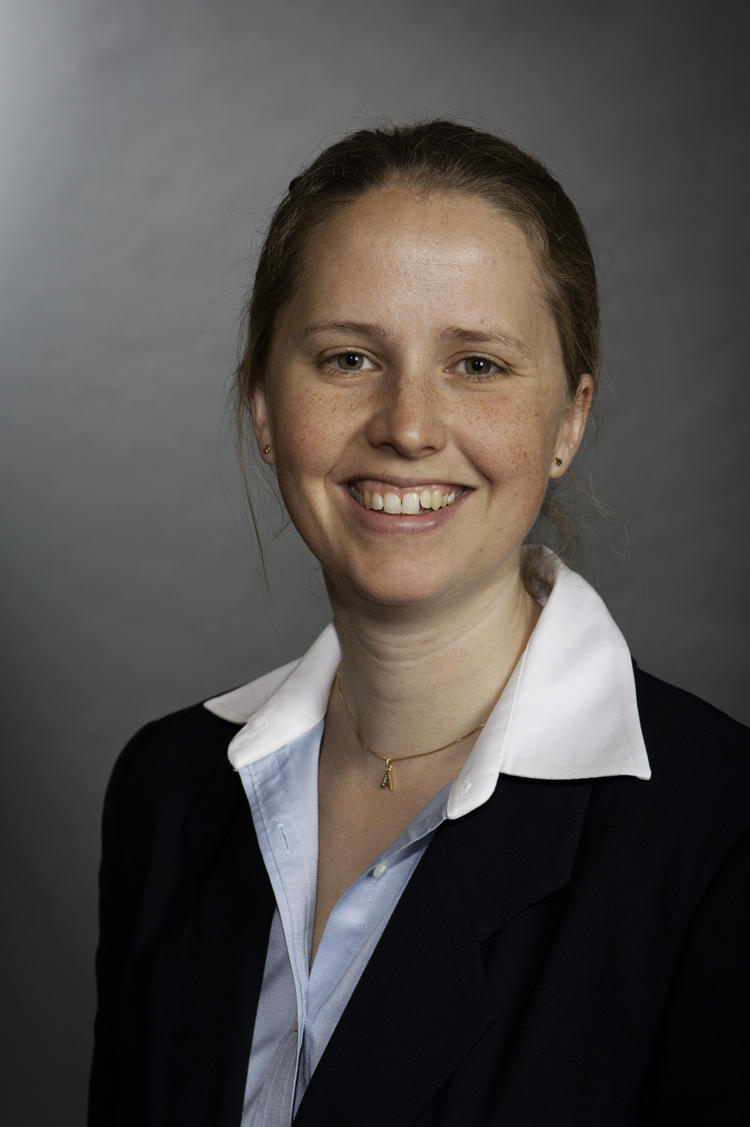 FACULTY OF SCIENCE + NEXQT
"Quantum communications hold the promise of completely changing the way that we approach distributed computations and secure communications"
Anne Broadbent
— Associate Professor, Research Chair in Quantum Information, & Fellow at NEXQT at uOttawa
Magnus Frodigh, Vice President, Head of Ericsson Research, says:" At Ericsson Research, we are exploring future communications using quantum computing to build up what we call a network compute fabric, providing a unified, integrated execution environment for massively distributed intelligent applications. The goal includes, but is not limited to, the exploration of quantum technologies that can have an exponential effect on computation time and memory footprint to solve challenging communication problems. The research collaboration with the University of Sherbrooke and the University of Ottawa will be an important vehicle to explore many questions along the joint exploration of such advanced technologies."
Anne Broadbent, Associate Professor, Research Chair in Quantum Information, and Fellow, Nexus for Quantum Technologies Institute (NEXQT) at the University of Ottawa says: "Quantum communications hold the promise of completely changing the way that we approach distributed computations and secure communications. I am very excited to be part of this new collaboration with Ericsson that will tangibly advance our knowledge on quantum networks, while providing a unique and stimulating training environment."
The quantum sector will be key to fueling Canada's economy, technology, and growth, especially as technologies come to fruition and more sectors of the economy look to harness quantum capabilities. According to a study commissioned by the NRC in 2020, it is estimated that, by 2045, the Canadian quantum industry, will be a $139 billion industry and account for 209,200 jobs. Ericsson Canada is well positioned to boost the Canadian quantum ecosystem with its research and development capabilities and existing relationships with Canadian post-secondary institutions like the Universities of Ottawa and Sherbrooke.
Stefanos Kourtis, Assistant Professor, Université de Sherbrooke and Institut quantique, says: "Quantum science is on a steady course to deliver mature technologies in the mid to long-term. Our research is focused on the short term instead. What we ask is: can we harness quantum principles to accelerate information processing today? That means coming up with hybrid quantum-classical and quantum-inspired protocols that do not depend on large fault-tolerant quantum processors."
Ericsson Canada has been a critical part of this country's innovation ecosystem and R&D story for 70 years, enabling Canada's industries to lead on the world stage, supporting major service providers on their path to nationwide 5G rollout and collaborating with leading players from both academia and wider industry. Ericsson Canada has 3,100 employees in state-of-the-art 5G R&D centres and offices in Montreal, Ottawa and Toronto, is amongst the top 13 R&D spenders in Canada, investing an average of $345M a year for a total of nearly $7B and holds a strong set of 2,000+ Canadian patents out of a global repertoire of 60,000.