Stopper le déclin du français en Ontario : les faits d'abord !
This roundtable is part of the celebration of Franco-Ontarian Day at the University of Ottawa.
Event details
This event will be exclusively offered in French.
Les chiffres du recensement de la population canadienne effectué en 2021 dressent un portrait complexe de l'évolution démolinguistique du Canada. Les récentes données sur les langues ont alimenté un débat sur la place du français et le poids des francophones en Ontario. Au-delà des commentaires qui oscillent entre le catastrophisme et la résignation passive, il convient de regarder froidement les statistiques et de bien comprendre les tendances qui se dessinent. Quels sont les dynamiques socio-démographiques au sein des communautés francophones ontariennes ? Quelle est la place de l'immigration francophone ? Et quels les défis et enjeux qui y sont liés.  Comment les politiques canadiennes d'immigration pensent-elles les variables linguistiques ? Comment le nouveau projet de loi sur les langues officielles propose-t-il d'endiguer cette baisse nationale du nombre de locuteurs francophones et d'améliorer la place faite au français en milieu minoritaire ontarien ?  Grâce aux analyses de plusieurs invités, nous souhaitons également réfléchir aux diverses stratégies visant à accroître le nombre de francophones et francophiles dans le cadre de la province, mais également au sein de l'université d'Ottawa.
Conférenciers invités
Éric Caron-Malenfant, directeur adjoint du Centre de démographie, Statistique Canada
Luisa Veronis, professeure, titulaire de la Chaire de recherche sur l'immigration et les communautés franco-ontariennes, Université d'Ottawa
Geneviève Tellier, professeure titulaire en Études politiques, Université d'Ottawa
Alain Dupuis, Directeur général de la Fédération des communautés francophones et acadienne du Canada (FCFA)
Animation par Joël Beddows, Professeur, Faculté des arts, Université d'Ottawa.
In collaboration with the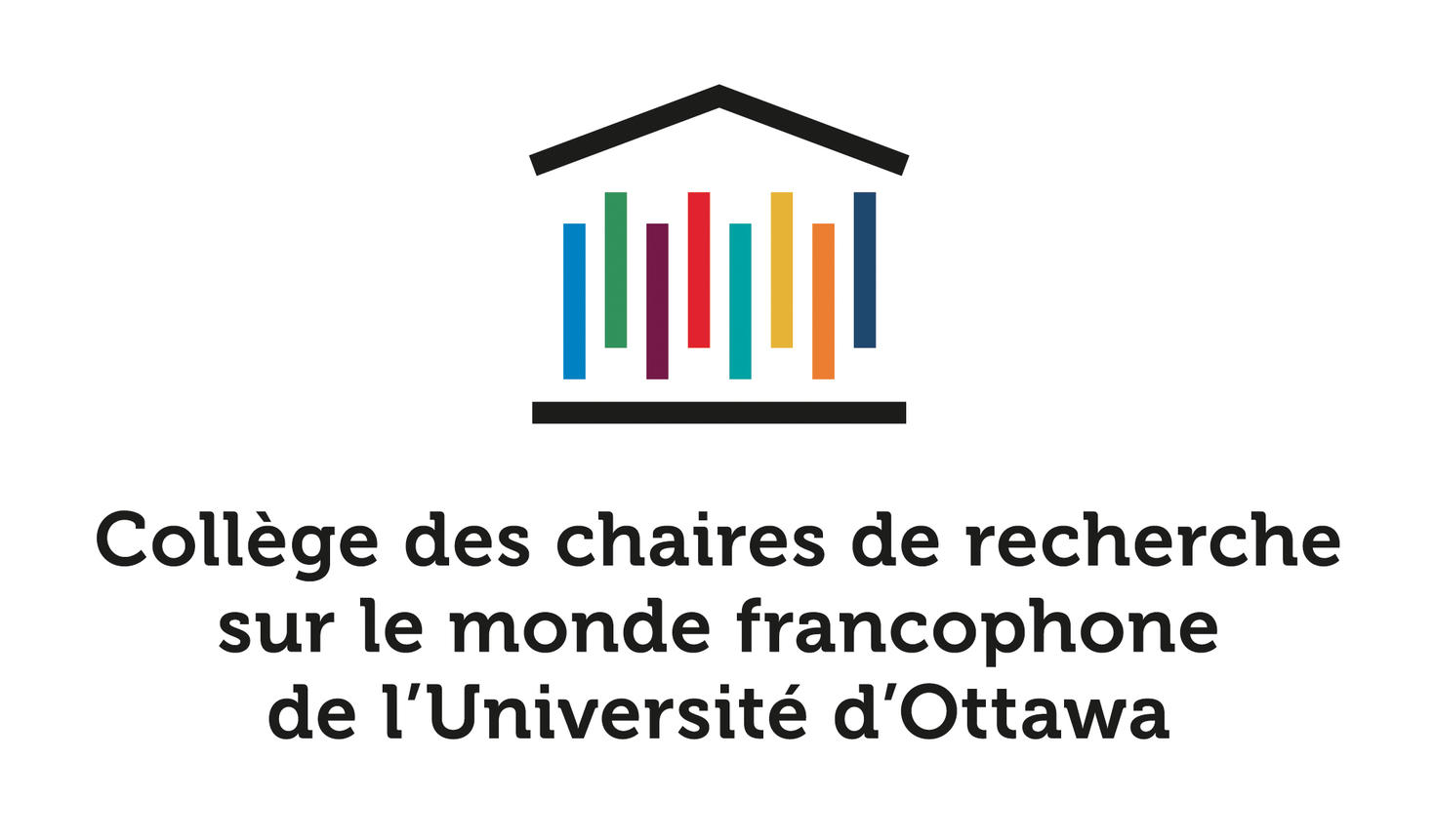 In collaboration with the
Learn more!
and the