Congratulations to Faculty of Education graduate Agata Soroko, (PhD '21), winner of the Larry Metcalf Exemplary Dissertation Award, given by the United States' National Council for the Social Studies (NCSS).
Soroko received the honour during a ceremony at a recent NCSS national conference in Philadelphia, in recognition of her "exemplary dissertation research in areas related to the social studies." A uOttawa alumna, she earned her PhD in the Faculty of Education, culminating her studies with her award-winning thesis 'The Politics of Teaching Financial Literacy Education: A Case Study of Critical High School Teachers' Beliefs and Practices in Ontario and Québec.' For this qualitative research project, she drew upon data from in-depth interviews, focus groups, and document analysis, to explore, as her abstract states, how "criticality emerges in teachers, narrating the ways in which their personal biographies, professional and political activities, and intellectual pursuits inform their critical teaching in relation to financial literacy." Her work, funded by the Social Sciences and Humanities Research Council, traces the history and politics of financial literacy education and gives voice to the lived experiences of teachers striving to improve their students' understanding of complex societal challenges. 
Critical financial literacy education
"The purpose of my doctoral research was to showcase the intellectually rich and transformative work that teachers are doing in critical financial literacy and economics. In choosing to honour this dissertation, the NCSS awards committee has helped me do just that. I'm incredibly thankful," says Soroko. "Traditionally, financial literacy education has tended to fixate on the individual causes of economic hardship as well as prosperity. Its proponents have even advanced financial literacy education of individuals as a salve for major societal problems such as economic recessions and the racial wealth gap. But the teachers in my study try to tell a different story, and they do so by encouraging young people to grapple with both the structural obstacles and the enabling conditions to economic security and justice. Most impressive are the ways in which teachers help students wrestle with some of the most pressing issues of the day, such as climate change, by tying them to lessons on finance and economics. These teachers show us that we have choices in the kind of education we pursue and the kind of world that is possible, and I'm so grateful to them for sharing their wisdom with us." 
Public scholarship and knowledge mobilization
Soroko is a researcher with a deep commitment to public scholarship, and her contributions to knowledge have reached wide audiences through her commentaries on financial literacy, economic inequality, and social justice in The Conversation Canada and Public Seminar as well as in interviews with Global News and Vice, among others.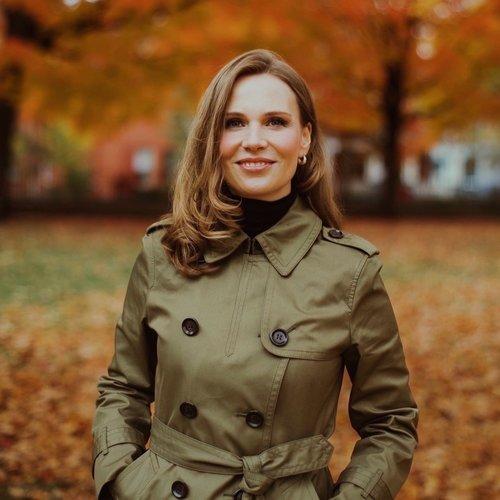 Research
"These teachers show us that we have choices in the kind of education we pursue and the kind of world that is possible, and I'm so grateful to them for sharing their wisdom with us."
Agata Soroko, PhD