Christina Rideout is known for her dedication to education and her commitment to creating an inclusive learning environment.
Currently serving as a long-term occasional teacher at Ridgemont High School, Christina has taught senior-level English classes while also expanding her knowledge and expertise concerning multilingual language learners in high school classrooms.
A member of the 2023 Teacher Education graduating class, Intermediate and Senior division, Christina chose English and History as teaching subjects. Throughout her time at uOttawa, she has immersed herself in the Faculty of Education community, contributing to its growth and development and taking on a wide range of roles and responsibilities, including chair of the Faculty of Education Students' Association (FESA). As chair, Christina has nurtured a strong, connected community of teacher candidates, advocating for meaningful changes to the program to enhance the educational experience for all.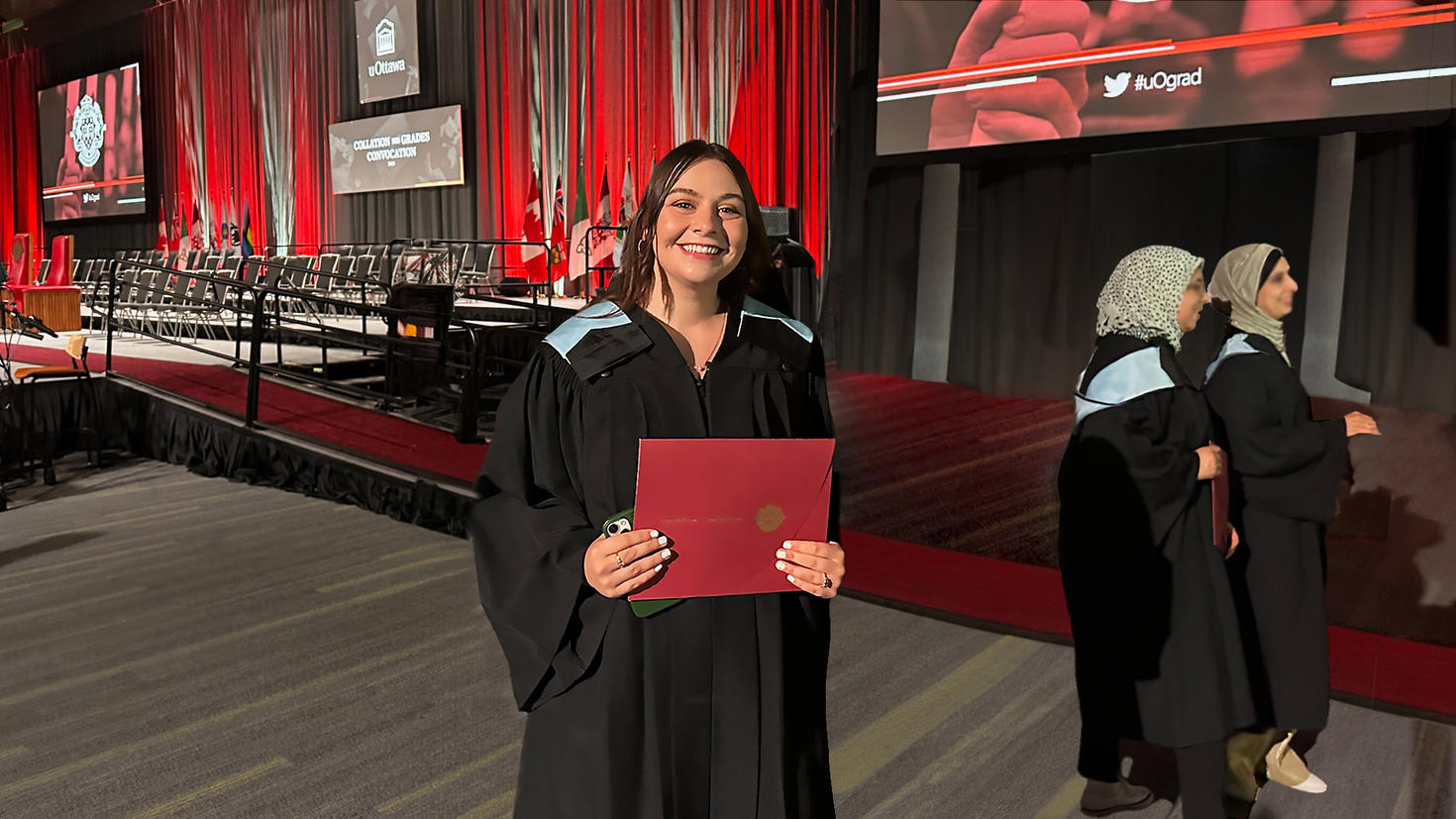 "I have always been guided by the mantra that 'you get out of it what you put into it'. I have always enjoyed new opportunities the most when I completely commit to them."
Christina Rideout, Teacher Education graduate
For Christina, teaching, is a dynamic, engaging and creative profession that resonates deeply with her. The opportunity to continuously develop and refine her craft, collaborate with a diverse group of educators and community members and engage with young, curious and brilliant minds fuels her energy and motivation. Teaching lets her make a positive impact every single day. Whether it's seeing a student who's been absent for some time join her class, experiencing a breakthrough with a struggling student on a challenging assignment or simply being a listening ear for a student in need, Christina finds fulfilment in being a good person and making a genuine difference in her community.