For our Faculty, 2023 marks a year of action on education and climate, strengthening our commitment to working on a sustainable future for all. This year of action aims to implement initiatives based on pedagogies of care and responsibility, the United Nations Sustainable Development Goals, the Association of Canadian Deans of Education (ACDE) Accord on Education for a Sustainable Future and Quebec City Statement of Commitment, and the strategic plans of both the Faculty and the University. The Faculty's declaration on the year of action also states that if education is to become central to our collective future, we must acknowledge the importance of Indigenous knowledges, relationality, equity, inclusion, hope, and social justice in our efforts. 
Birds, books and more 
Teaching, learning and research events throughout this year will highlight climate-themed perspectives and strategies for advancing environmental sustainability in our Faculty. We'll host a range of activities and initiatives, such as a photography exhibit on species in our region, a new book talk series, and international symposia devoted to climate issues, bringing together students, scholars, community leaders, international partners, and activists. 
Growing gardens and growing leaders
One of the year's initiatives is literally a "grassroots" affair right on the uOttawa campus. With the melting snow and warmer days of spring, professors and students will soon ready their shovels to dig into the campus community garden, a program started in 2022, funded by the TD Environmental Leaders Program and led by Faculty professor Giuliano Reis, the Ottawa-based non-profit Genvironment and St. Joe's Supper Table. 
The garden is both a gathering space to grow plants and a training ground for future climate action leaders in the Teacher Education program. It showcases how bringing nature, even to small urban spaces, can revitalize local environments, encourage biodiversity and create ethnobotanical habitats for plants that are well known to and cultivated by Indigenous communities. 

Humans (teacher candidates, elementary students and even uOttawa staff members) will be able to join bees and earthworms in co-creating learning and community building in on-site customized garden workshops. "We know that taking care of the garden is one small contribution to caring for our planet and for each other," says Patricia Malikail from St. Joe's. "This project shows how community can nurture both — right in the middle of Ottawa."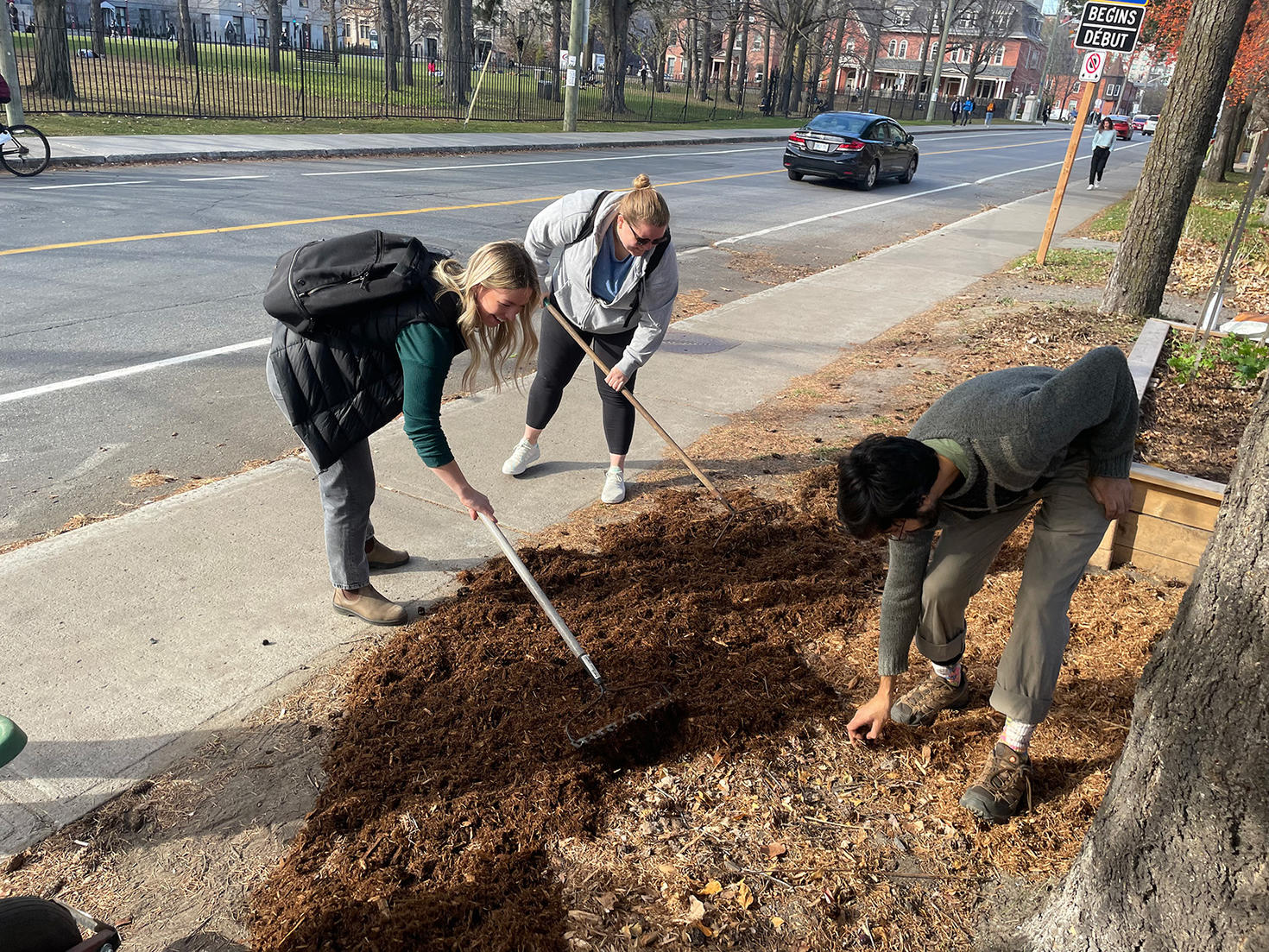 Sowing the seeds of hope and relationality 
The Accord on Education for a Sustainable Future (an initiative co-lead by Dean Richard Barwell) states that "education is fundamentally a hopeful exercise." 
The accord also says, "We are all related. Thinking and understanding life relationally highlights the intrinsic worth of all living forms." An open-air, inclusive classroom for teaching and learning relationality, the community garden also fits with the emerging consensus that more learning (particularly in the post-pandemic era) should happen outdoors. 
One core objective for the garden is to foster conversations linking hope, social justice, well-being and the interconnectedness of life, while learners of all ages till the soil side by side. For Genvironment lead educator Zakir Virani, "the rebuilt community garden at St. Joseph's Parish … is a wonderful example of community coming together for the collective good. The new space welcomes all, and by all, we mean everybody, including the bugs, birds, and butterflies..." 

Virani adds: "The garden's unique focus on growing native and pollinator species and attempting to practise gardening in the most sustainable fashion make the space a real habitat for both learners and local flora and fauna." 

As well, "The successful piloting of sustainability education workshops on the space even before the garden's first real season highlights the eagerness for the community to take hold of the opportunities the new space (offers)."