At the beginning of 2022, Olha Chernovol was a practicing lawyer in Ukraine, working at both COSA LLC as a Project Coordinator, and at an NGO – Transparent Democracy – as an Executive Director. Her time was spent dealing with a variety of projects related to anti-corruption, anti-money laundering and combating the financing of terrorism. The Russian invasion of Ukraine in February 2022 changed her life and career plans.
While the invasion has upended the lives of countless individuals, Dr. Chernovol's example is one of perseverance and resilience. She decided, in short order, to leave her motherland in March. Despite the tumultuous nature of her exit, she quickly made plans to continue pursuing her life's work by taking up a position as a postdoctoral fellow at the University of Ottawa, under the sponsorship of a leading expert in the fields of organizational criminal liability, and corporate accountability, Dr. Jennifer Quaid. The nature of Dr. Quaid's work on anti-corruption and economic crime made this a perfect fit for Dr. Chernovol, whose experience with Transparent Democracy brings a valuable real-world perspective to Dr. Quaid's research. 
While the two researchers' decision to work together was made easily, plans to bring Dr. Chernovol to Canada from Germany, where she was a refugee with little in the way of possessions or official documentation, would take a little longer. Fortunately, the pair was able to meet in person in Europe in the interim. Dr. Quaid, who was attending a workshop in Greece in late May organized for members of the Daughters of Themis: International Network of Female Business Scholars, invited Dr. Chernovol to join her. Shortly thereafter, Dr. Chernovol was able to leave for Canada. After all the hurdles and emotional upheavals of 3 months alone in Europe, Dr. Chernovol has now found a new academic home for 2022 and 2023 at uOttawa's dynamic Faculty of Law.
Dr. Chernovol's primary research interests are concerned with the history of law and how it continues to be made. In particular, her work focuses on the analysis of the legal duties of citizens, theoretical models of legal provision and implementation and, most recently, anti-corruption policies. Her most recent publication, entitled "Anti-corruption Policy in the Baltic-Black Sea Region" (PDF, 24.9 MB), offers a glimpse into her expertise in the perpetually relevant fields of organizational criminal liability and anti-corruption.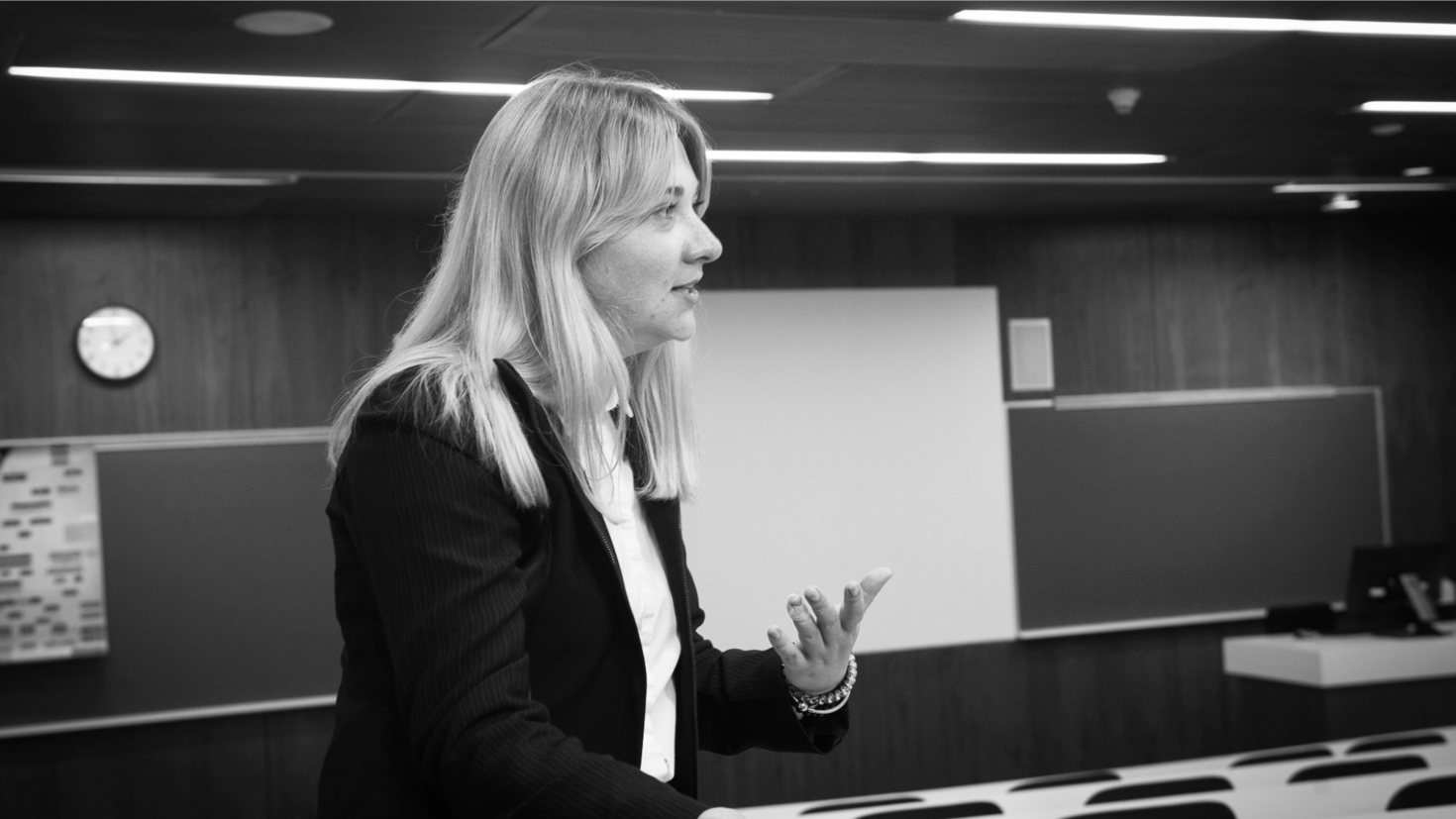 Dr. Chernovol is joining Dr. Quaid as a postdoctoral fellow on a project exploring non-trial resolutions in anti-corruption prosecutions. Funding for the fellowship was made possible through a special response fund for researchers from Ukraine created by the Social Sciences and Humanities Research Council (SSHRC) – a supplement to an Insight Grant awarded to Dr. Quaid in 2020. As a member of Dr. Quaid's research team, Dr. Chernovol will focus on anti-corruption enforcement, exploring the risks within the legal and institutional components of anti-corruption policy and conducting a comparative study of non-trial resolution mechanisms in corruption matters. Specifically, she will identify ways of improving Canadian legislation on remediation agreements to better guard against possible corruption risks. This work is a fitting continuation of the kind of work she had been doing in Ukraine.
Dr. Chernovol notes that in her homeland, when engaging in comparative law, researchers often look to other European examples, or on occasion American examples. Canadian law is not well known or studied. Being in Canada, therefore, offers wonderful possibilities to expand her perspectives. She hopes to present the practical results of her research widely at university seminars, and Canadian and international academic conferences.
While it's likely Dr. Chernovol would not have found herself in Canada – at least not so soon – if not for the invasion of Ukraine, she sees herself staying in Canada, at least for the near future. She remains hopeful that the war in Ukraine will be over soon, but as so much of the future in that part of the world is unpredictable, she is making plans to stay. She would, for example, like to learn French, so that she can take full advantage of what Canada has to offer.
Dr. Chernovol says that the principle that inspires her in her work is as follows: "When you set yourself a certain bar, the desire to achieve it inspires you. The right environment also always affects this component." Here's hoping that the environment in which she currently finds herself helps her achieve everything she is inspired to do.