It is with a great regret and a heavy heart that we announce that our wonderful colleague and friend Katherine Lippel has passed away early this morning.
Highly regarded by her peers, her students and the research community alike, Katherine was a lifelong advocate for workers' rights, speaking out against the stigmatization of victims of workplace injury and illness. She has touched the lives of thousands, ensuring better protections and fairer compensation for workers across Canada and beyond, and serving as a devoted guide and mentor to those who studied with and under her. 
Within the Fauteux family, those who knew her well will remember above all her collegiality, her caring nature and her willingness to take her students and her co-workers under her wing. 
Katherine received her Bachelor's (1977) and Master's (1983) degrees in Law from the University of Montreal and was called to the Quebec Bar in 1978. She taught law in the Department of Legal Sciences of the Faculty of Political Science and Law at the Université du Québec à Montréal from 1982 to 2006 before joining the University of Ottawa, where she held the Canada Research Chair in Occupational Health and Safety Law from 2006 to 2020, followed by the Distinguished Chair in Occupational Health and Safety Law. 
She was a leading authority on employment law, and her contributions earned her numerous awards over the years. In recognition of her immense contributions to research, she was awarded the SSHRC Gold Medal in 2017, the highest honour given by the Social Sciences and Humanities Research Council of Canada, to an individual whose "leadership, dedication, and originality of thought inspire both students and colleagues." At the medal ceremony and in the days that followed, Katherine was quick to link this individual honour to the collective project she was pursuing with her community partners (labour organizations, community and public health groups) and students to advance research in occupational health and safety law and to give a voice to "those who have none". In an article published in Le Droit, she stated that "university research is designed to enable students at the master's, doctoral and post-doctoral levels, and those who want to be lawyers, to learn about social reality and to do research to help society. Students and community partners are often forgotten, and they mustn't be," she reminded us. 
Katherine was made a Fellow of the Royal Society of Canada in 2010 and received the Canadian Association of Law Teachers' award for academic excellence that same year. Early in her career, the Fondation du Barreau du Québec awarded her the prize for the best monograph in law for her book Le stress au travail: L'indemnisation des atteintes à la santé en droit québécois, canadien et américain (Éditions Yvon Blais, Cowansville, 1992). 
Katherine leaves behind a monumental body of work that stands out both for its interdisciplinary and empirical nature – dating back to a time when this was not at all the norm in law schools – and for the lasting impact it has had on the development of public and social policies in the area of occupational health and safety in Quebec, Canada and elsewhere in the world.
Passionate about social justice, she devoted her entire career to defending the rights of vulnerable workers, women, migrant workers and youth, with a particular focus on the links between precarious work and systemic discrimination and occupational health. In the past year alone, she intervened on numerous occasions to defend the rights of health care workers exposed to infectious diseases during the pandemic (see, for example, this Jurivision video) and was at the forefront of the work surrounding Bill 59 on occupational health and safety reform in Quebec (see her testimony before a parliamentary committee), all while leading a major international research partnership on the return to work of injured workers after a work injury.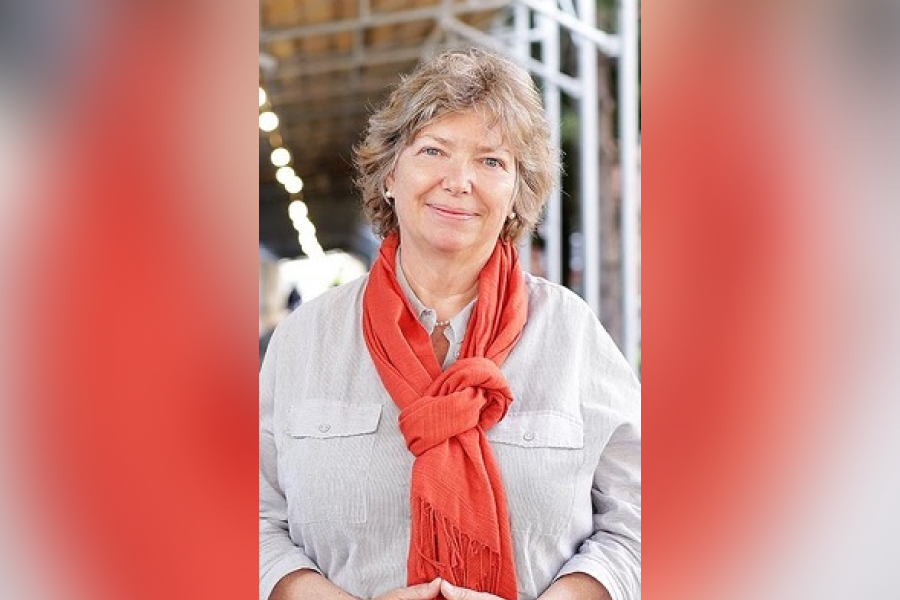 "In her 15 years with us, Katherine has been a pillar and a beacon of the Civil Law Section. Her strength, commitment and generosity have had a profound effect on us all. She was one of our star researchers and a great visionary in occupational health and safety law. But above all, she was a dedicated and compassionate colleague, an extraordinary mentor, and a steadfast ally to students and young researchers." 
ꟷ Marie-Eve Sylvestre, Dean of the Civil Law Section, Faculty of Law, University of Ottawa 
The Civil Law Section wishes to convey its deepest condolences to Katherine's spouse, Mr. Frederick Sweet, as well as to her family, loved ones and all those who had the great privilege of knowing her.
We will be paying tribute to our late colleague in the days, weeks and months to come, and will communicate details as they become available. 
Until then, we invite you to share your memories, photos and stories on the commemorative site created in Katherine's honour, which we will share with her loved ones.