A comprehensive plan developed by the Department of Family Medicine details the solution to deliver team-based primary care to the 134,000 people in the Ottawa region without a family doctor.
Canada's capital city is vastly underserviced when it comes to health care, with at least 134,000 people in the Ottawa region not attached to a family doctor or primary care team.
Eastern Ontario is not alone facing this crisis. An estimated 6.5 million—that's more than one in five—Canadians currently do not have a regular primary care provider. The expectation is that in Ontario alone there will be more than 3 million unattached patients by 2025.
Tackling the crisis will require comprehensive and strategic collaboration across institutions, industry and all levels of government. With a critical role to play right here at uOttawa's Faculty of Medicine, the Department of Family Medicine (DFM) is starting locally, building hope through collaborations among family medicine leaders at the University and beyond, who are leading research to inform strategies and innovative solutions.
 "It's a terrible situation, with the Ottawa region really suffering," says Dr. Clare Liddy, chair of the Department at the University of Ottawa Faculty of Medicine. "But our work is inspiring much reason for hope."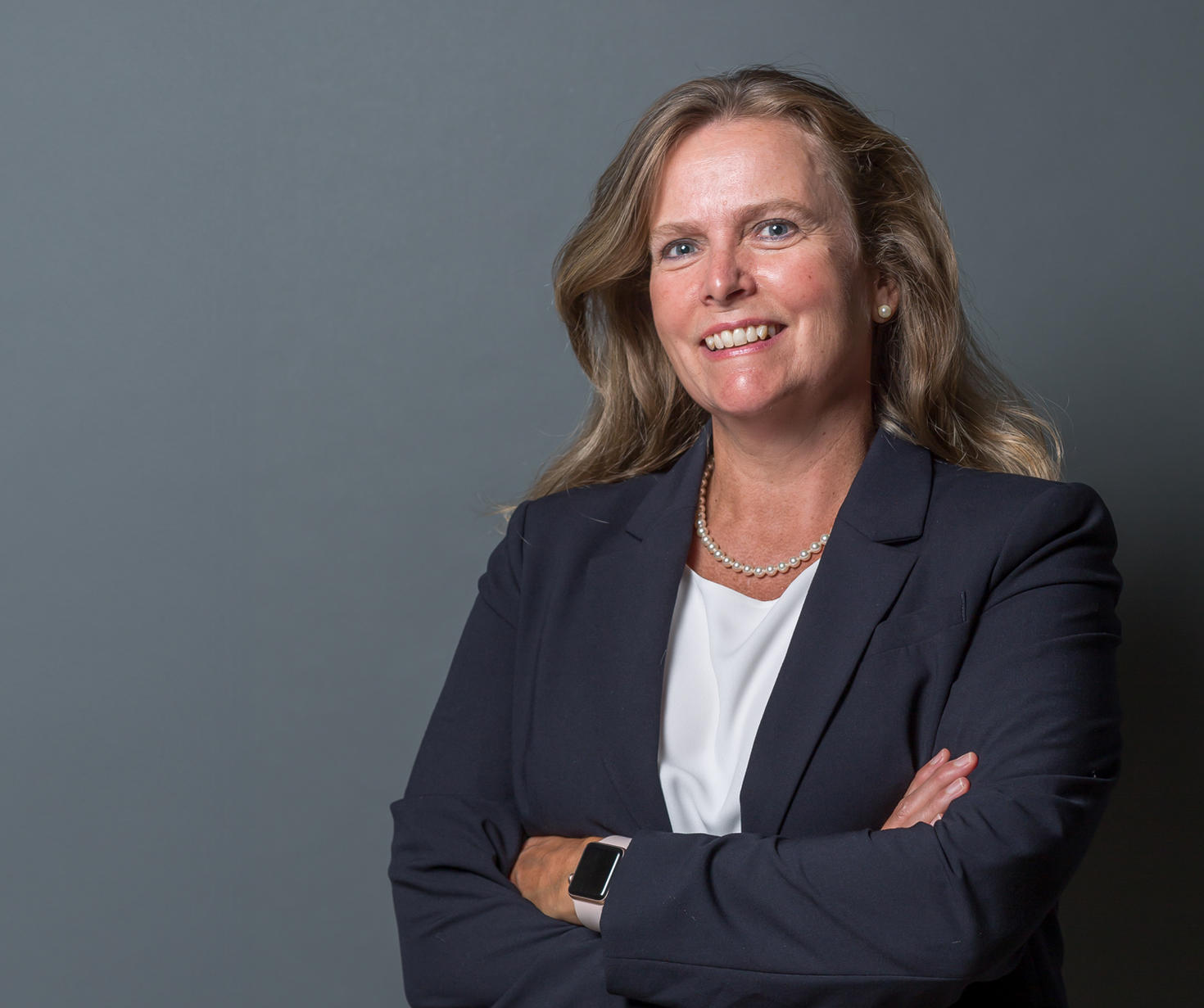 University of Ottawa Faculty of Medicine
"It's a terrible situation, with the Ottawa region really suffering. But our work is inspiring much reason for hope."
Dr. Clare Liddy, chair of the Department of Family Medicine at the uOttawa Faculty of Medicine
The health care hit to Ontarians has many causes. An increasing number of doctors are closing their practices early by an average of five years, due in part to work environment and administrative burden, the challenging practice environment of COVID, increasing numbers of doctor retirements, major increases in overhead costs without commensurate increases in revenues, and payment models and packages that are not competitive with those of other provinces.
Further, with very few new practices opening, graduates are continuing to leave the area due to a lack of openings in team-based care. "A government freeze to the expansion of family health teams 10 years ago created this current environment for medical graduates," explains Dr. Liddy.
Action through Awareness and Advocacy
As Department chair, Dr. Liddy views part of her role as the voice of family doctors in raising these issues. She also works to advocate for change and improvement in health care, reflecting a key department focus: addressing the issue of the unattached patient.
The first step was to quantify the health care issues suffered by the Ottawa region. Dr. Liddy is supporting the work of junior clinical researcher Dr. Kamilla Premji to gather and crunch data around physician retirement and human health resources.
"It was essential to quantify the problem with projections, so that those making funding decisions are aware of how large the challenge is," says Dr. Liddy.
But it was also about bringing together a team of people to develop a strategy of how to solve the problem. Last year, six leaders in family medicine from across the community—all but one members of the Faculty of Medicine—worked together to develop and share a primary care strategy document for the region.
The document presents population and workforce data, which inform the leaders' recommendations on how to fix primary care in the region.
The team includes Dr. John Brewer, medical director for the Department of Family Practice at The Ottawa Hospital; Dr. Danielle Brown-Shreves, founder of Restore Medical Clinics; Dr. Alison Eyre, co-chair of the Champlain Community of Family Practice; Dr. Liddy; Dr. Ben Robert, chief medical officer at Perley Health; and Ms. Kelli Tonner, executive director of the South-East Community Health Centre. All work was in collaboration and consultation with a variety of primary care leads across the region.
The strategy warns that "without intervention, the number of unattached patients and consequent lack of access to primary care in the National Capital Region will continue to grow at unprecedented rates leading to worsening acute care issues such as increased ED visits, readmission rates, and worsening overall population health."
Investment in Primary Care is Critical
Underpinned by the tenet of "No one left behind," the strategy is framed around "the 5 R's": Reform outdated policies in order to Recruit and Retain primary care providers to the region, Restructure health care models, and Revitalize the system.
The ambitious strategy calls for greater investment in family medicine and primary care.
"The numbers for our region suggest that we need at least $100 million of investment just for Ottawa, which means we're advocating for a $750-per-person investment in primary care," says Dr. Liddy.
"If we had that type of investment, we would be able to actually establish the environment in our region to attach and create team-based primary care for all," she continues, explaining that this will involve harnessing not only existing health care team members but also increasing the training opportunities in family medicine and beyond.
The team has met and shared the document with members of the federal, provincial and municipal government, including the mayor's office and other local leaders to create awareness and fuel discussion. Dr Liddy says they are receptive to looking at solutions.
"One is to examine a recruitment strategy for bringing family doctors to our region," she says. "Another is to review and simplify medical notes and forms, to lessen the administrative burden for family doctors."
In Support of Solutions Now
In addition to leading the charge for funding and support with the document, the Department is sparking discussion at the Faculty and beyond to find innovative ways to mobilize the strategy's solutions now, while they await the necessary funding.
As chair, Dr. Liddy seeks and supports people with ideas who can also contribute to solutions. For example, devising and implementing outside-the-box models of health care allow the Department to evaluate the economics of setting up and offering such new types of care.
"Our department is not only highlighting an urgency and a crisis in health care, but we're actually contributing real solutions to address this problem," Dr. Liddy says.
Further, without enough doctors left in the workforce to set up the model how it used to be, these new models of care explore innovative collaborations among health care professionals. With the erosion of the traditional, comprehensive, "cradle-to-grave" care patients once enjoyed, a new, team-based relationship with patients has emerged.
"We're calling for the establishment of true team-based care," she says. "All people should have a right to team-based care, but this needs immediate investment."
Elevating the Profile of Family Medicine
Concurrent to reimagining health care models, the Department is stepping up its game to improve learner admissions and retention.
Under consideration is a direct-entry path into family medicine via the undergraduate medical education program, bringing learners into the specialized stream directly, and engaging them early in the career's possibilities.
The Department is also partnering with and making investments in community sites across the region to create more training opportunities. They have submitted a capital expansion request for new buildings as infrastructure to help primary clinics expand to receive more trainees.
Four online anti-racism modules are raising awareness of how to identify communities with poor access, connect the unattached patient, and offer services.
"Part of the solution is deliberately being in those communities to work with them to increase attachment," says Dr. Liddy. "Our Department is supportive of these types of initiatives and people who are actually doing something in the community."
The Department is also striving to increase the appeal of family medicine. Trainees are attracted to the Department's innovations in medical education, one of its core missions. With a big-reach goal of a 50% digitized curriculum, it is offering the gamification of curricula, online group activities in quality improvement, e-learning, and virtual reality activities. In addition to engaged learners, these innovations open up new grant opportunities.
"Our forward way of thinking is creating an environment where we can test new models of care, support innovation, and engage directly with communities to help them," Dr. Liddy says.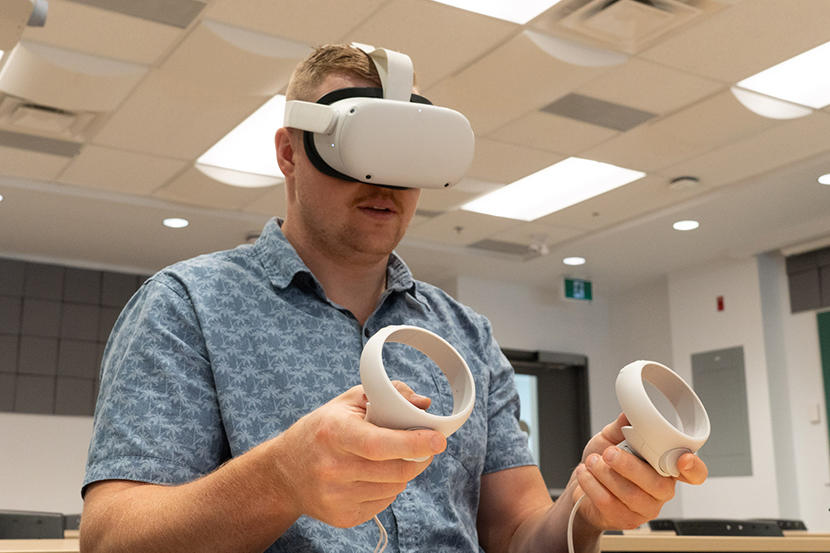 The Department has invested in expanding additional teaching resources, such as dermatoscopes and Point-of-Care Ultrasound (POCUS) devices; and a series of podcasts and interactive learning tools. Such tools, as well as robust training opportunities and mentorship, says Dr. Liddy, expand the expertise of trainees as well as their vision for their career as a family physician. 
In her leadership role, Dr. Liddy says she emphasizes to learners how rewarding and intellectually challenging the specialty is in addressing health issues across specialties in diverse people of all ages.
"It will keep you engaged with so many opportunities during the course of your career to care for people and communities across many different areas of the health care system," she says.
Dr. Liddy sees the crisis in local health care as an opportunity for family physicians to lead as we reimagine new ways of practicing family medicine.
"I feel things are moving along, and there's lots of reason for optimism," says Dr. Liddy.
"Despite the challenges, I'm excited for the next few years in family medicine."
Read the strategy document: Solving the Crisis of the Unattached Patient Problem in Ottawa & the Champlain Region: An OHT & Primary Care Collaborative Approach
Support the Faculty of Medicine today!
Use the "Other designation" field on our online donation form to support the Social Accountability Initiatives At The Faculty Of Medicine fund.