Dr. Roopan Gill is a clinician, innovator, humanitarian and entrepreneur who was recently named one of Canada's Top 100 Most Powerful Women, receiving the Women of Courage Award.
Dr. Gill is an esteemed alumna of the Faculty of Medicine at the University of Ottawa, where she completed a fellowship in the Obstetrics and Gynecology Residency Program in 2016. Since then, she has led an illustrious career as an OBGYN advocating for women's global health and providing critical obstetric care.
This month, we caught up with Dr. Gill to find out about her career journey, the joys and challenges of her work and advice she has for students looking to follow in her footsteps.
Could you tell us a bit about what you do for work?
I am an OBGYN providing obstetric care and an abortion provider; one of the few in Canada that provides advanced abortion care surgically. My passion is global women's health with 80% + of my time invested in leading my social enterprise Vitala Global Foundation and working in challenging humanitarian contexts with Medecins Sans Frontieres, and the other 20% working as a clinician investigator and assistant professor with the Department of Obstetrics and Gynecology at the University of Toronto.
I co-founded Vitala Global with Dr. Genevieve Tam (also a uOttawa alum from the OBGYN residency program). Due to our shared experiences working in complex humanitarian settings, my work with the World Health Organization, and our shared passion for global women's health - we wanted to create an organization that truly and authentically works with local communities to build quality digital solutions to facilitate and support people to self-manage their sexual and reproductive care needs. With support from Grand Challenges Canada we were able to start our organization and co-design a digital solution with Venezuelan women/girls and grassroots organizations which launched earlier this year and has supported over 2000+ Venezuelans to safely self-manage their medical abortion and contraception journeys.
We are also working with colleagues from Ottawa through the residency program to expand our product to include miscarriage, as there are overlapping needs with miscarriage and abortion care.
What do you like most about your work? What are the challenges?
I love that I wake up every morning and get to do exactly what I dreamt my career would look like. I am leading my own organization, empowering young women to lead and realize their potential, building trust with local and international organizations to build bridges and collaborate so we can make a lasting impact on women's sexual and reproductive health. The challenges are in balancing it all, particularly as a clinician and also working on stigmatized issues like abortion.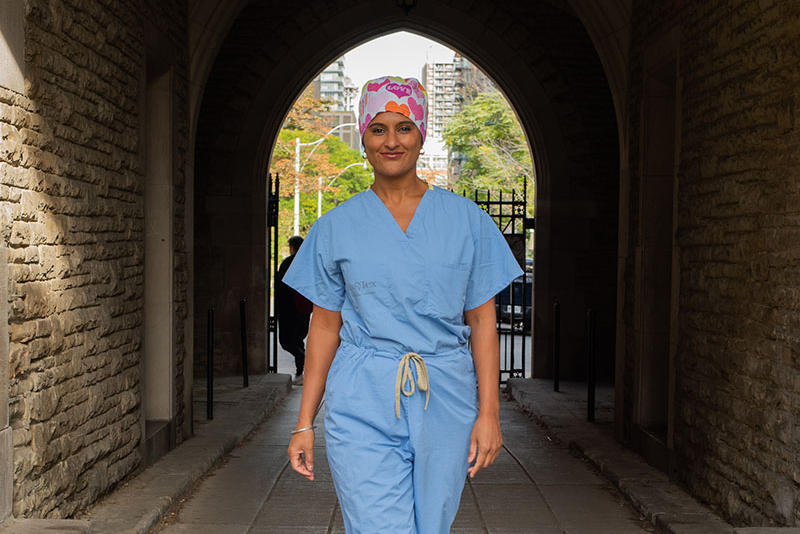 How did your studies in the Faculty of Medicine at uOttawa contribute to your career success/journey?
I am so grateful to the Department of Obstetrics and Gynecology at the University of Ottawa for supporting me. I have had some of the most pivotal mentors that allowed me to fly. People like Natalie Flemming, Amanda Black, Mark Walker, Wylam Faught, Sony Singh, Constance Ling, Jessica Dy amongst many others, but in particular my Program Director at the time Dr. Glen Posner saw my potential and really allowed me to pursue my passion while training as an OBGYN. I was the first to do a Master of Public Health at Harvard during my residency which paved the path for others to do the same. The support I received was pivotal for the trajectory of my career and success. 
How did it feel to be recognized as one of Canada's Most Powerful Women?
Being recognized as Canadas Top 100 Most Powerful Women, particularly under the Women of Courage category, has felt really good! I am so grateful for this recognition and for my power to be seen. However, power is not something given to us—it is in us. I have power because of where I have come from as a first-generation Punjabi Canadian, how I was raised by hardworking immigrant parents, and witnessing the power of all the womxn in my family and that of all the womxn and girls, from Canada and Venezuela to Nigeria and Yemen, that are with me all the time. Their power is within me and mine in them. For me, this recognition is a tool to continue to be in service of a mission, to be relentless in the journey, and for us to be more connected, more loving, more vulnerable, and more just and equitable. I hope my power will inspire your power.
And with that, I am ready to ride this wave, continuing to take on the responsibility with excitement for what we can all achieve together with our collective power and love.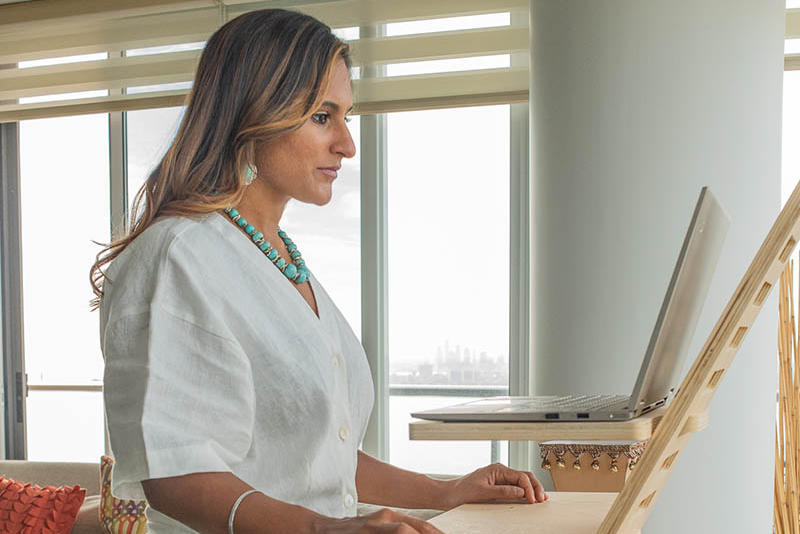 What advice would you give students or alumni that are interested in breaking into your industry?
If there is a passion deep within in you and something you really want to pursue but you feel scared or think it isn't possible, reflect on where that fear is coming from, feel it, acknowledge it and then try one small step forward in the direction of your passion. Reaching our goals is an amalgamation of micromoments that lead to those big moments. Sometimes thinking about our dreams and all we want to achieve can feel daunting, but trust in your passion and pursue it step by step. Live your truth by knowing yourself and what makes you feel alive and seek out opportunities and mentors to support you on that journey.
You can learn more about Dr. Roopan Gill and the Vitala Foundation in a photostory on her journey which includes pictures by photographer Kyle Lui. 
Consider supporting the University of Ottawa.
The International and Global Health Initiatives supports the improvement of health and health equity, global.