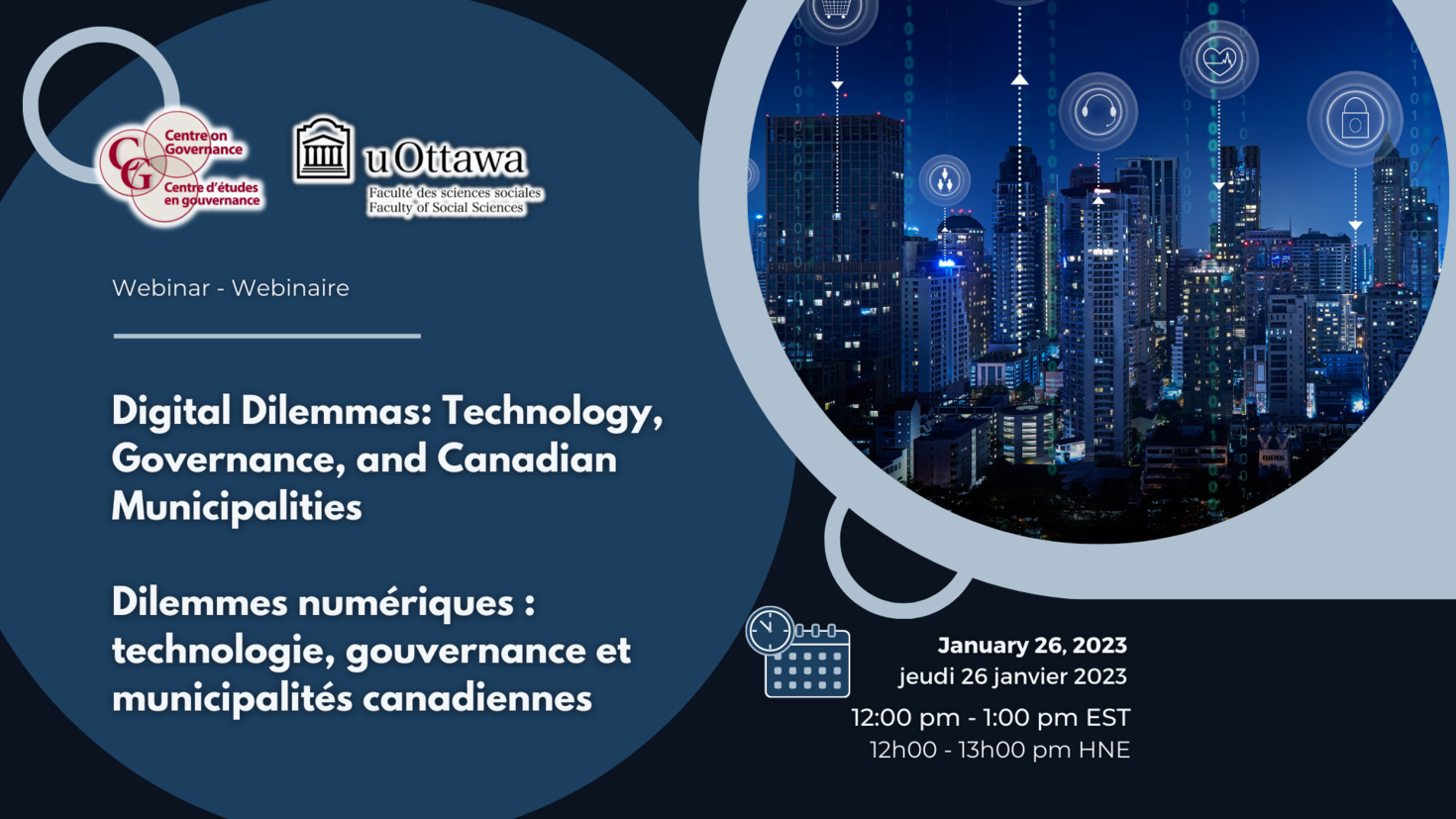 Digital Dilemmas: Technology, Governance, and Canadian Municipalities
Guest Speaker:
Dr. Zachary Spicer, Associate Professor, School of Public Policy and Administration, York University
Moderator:
Dr. Anne Mévellec, Professor, School of Political Studies, and Research Director, Centre on Governance, University of Ottawa
Description:
The introduction of new digital platforms into community life – including "smart-city" technologies and firms like Uber and Airbnb – has raised the service expectations of residents, created new challenges relating to data governance and privacy, and introduced cyberthreats into the daily business of municipal administration. Many of these new challenges pressure municipalities in ways like never before, largely because of the scale and capacity of local governments to respond to challenges beyond their borders. This presentation focuses on the challenges municipalities confront and how issues of scale, capacity, boundaries and authority can be mitigated and overcome through regional and national cooperative action.