International Law & the conduct of hostilities in Ukraine
International Law & the conduct of hostilities in Ukraine
As the armed conflict in Ukraine enters a second year, with the prospect of enduring for several more, what rules of international law govern the conduct of hostilities? As importantly, how effective are these rules in practice?
Despite the deep historical roots of International Humanitarian Law, often referred to alternatively as the law of armed conflict, each succeeding generation must interpret and apply the law anew as the means and methods of warfare advance and develop over time. How do central components of contemporary IHL such as targeting and civilian harm mitigation, combatant status and the protection of prisoners of war, and superior/command responsibility apply in the current context of the ongoing armed conflict in Ukraine? And how are these rules to be enforced, and if they cannot be enforced, is it appropriate to describe the rules as international "law" at all?
Join us for this interesting discussion with our guest speaker Brian L. Cox, uOttawa Faculty of Law Visiting Scholar, which will be moderated by Sophie Rondeau, LL.D., of the Canadian Red Cross.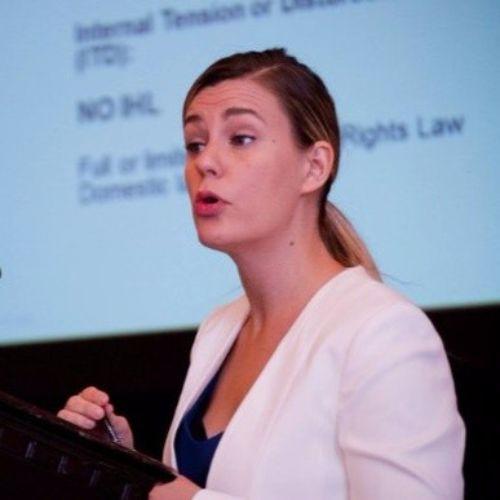 Sophie Rondeau
Director & Legal Advisor, IHL Team, Canadian Red Cross
Sophie Rondeau is currently Director and Legal Advisor at the Canadian Red Cross, in the International Humanitarian Law team. She started with the Red Cross in 2005 as the HIP (Humanitarian Issues Program) coordinator for Québec; she then held various legal and governance functions in the organization. She graduated from Université de Montreal's Law Faculty, holds a Masters' degree in International Law from Université du Québec à Montréal (UQAM), a Doctorate in Law from Université de Genève and Université Laval (granted SSHRC and FRQSC scholarships), and is a member of the Quebec Bar (2003 / articled at the ICTY). In the last 15 years, she has been a researcher, guest speaker and lecturer in various Canadian universities and she has worked in institutions such as the Diakonia IHL Centre, Rights & Democracy and the Jean-Pictet Competition. She is a member of UQAM's Alumni committee, she sits on the Board of Directors of L'Itinéraire and Canada's Amnesty International Francophone section. She currently lives on the island of Tiohtiá:ke\Montreal with her husband and 2 sons.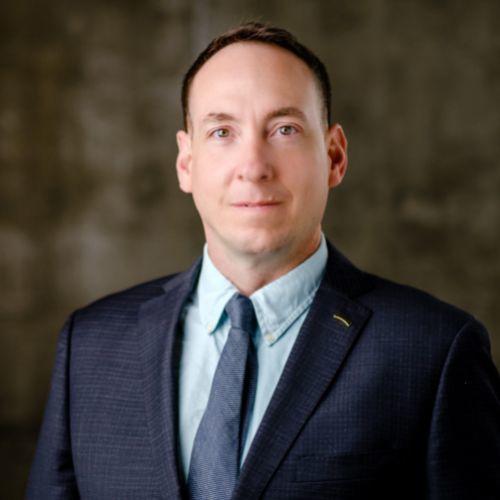 Brian L. Cox
Visiting Scholar, Faculty of Law (Common Law Section); Judge Advocate, U.S. Army (retired)
Brian L. Cox is a doctoral candidate lecturer at Cornell Law School and a visiting scholar at the University of Ottawa Faculty of Law (Common Law Section). He retired in 2018 from the U.S. Army after 22 years of military service as an airborne infantry soldier, combat camera operator, airborne infantry officer, and judge advocate. His combat deployments include Iraq from 2003-04 as a combat camera operator and Afghanistan from 2013-14 as an operational law advisor and then the chief of international and operational law for Regional Command-East. His military awards, decorations, and qualifications include the Ranger Tab, Senior Parachutist Badge, Pathfinder Badge, Air Assault Badge, Bronze Star Medal, Meritorious Service Medal, Basic and Advanced Collateral Damage Estimation Certification, Weapons Law and the Legal Review of Weapons Certification, Joint Intermediate Target Development Certification, Joint Firepower Certification, and Special Victim Unit Investigator Certification. Prof. Cox holds an LL.M. from Queen's Law and a B.A. (International Relations) and J.D. from the University of North Carolina.
FREE & OPEN TO ALL
Registration required to receive the link.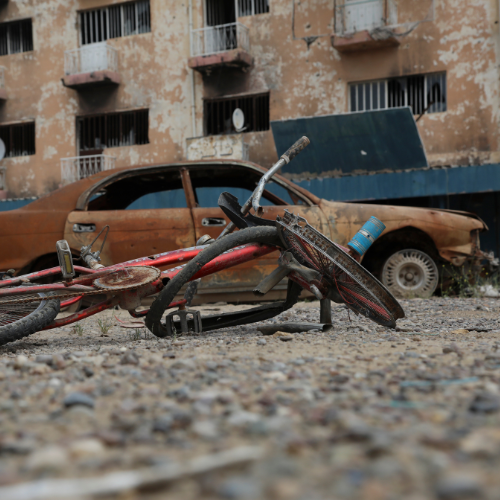 Summer School on IHL 2023
The University of Ottawa, HRREC and the Canadian Red Cross are hosting the Summer School on International Humanitarian Law (IHL) from May 28 to June 2, 2023.
Registrations open starting MARCH 1st, 2023!
REGISTER HERE!