Implementing equity, diversity, and inclusiveness (EDI) in Canadian science policy: What have we learnt so far? What is the path forward?
Implementing equity, diversity, and inclusiveness (EDI) in Canadian science policy: What have we learnt so far? What is the path forward?
Nov 3, 2022 — All day
On November 3rd, 2022, the ISSP will host a virtual panel as part of the 2022 Canadian Science Policy Conference  (CSPC) titled Implementing equity, diversity, and inclusiveness (EDI) in Canadian science policy: What have we learnt so far? What is the path forward?
About the panel:
Canada's science-policy community is taking action to advance equity, diversity and inclusion (EDI) in research, education, and policy. This is a continuous, complex process that requires on-going learning.  
This session aims to contribute solution-oriented learning process by taking stock of the current state of play on EDI in Canada's science policy community: What have we learnt so far? What worked, what did not? How can we address the challenges ahead?   
The session was collaboratively developed by uOttawa's Institute for Science, Society and Policy, the Institute on Governance and Science & Policy Exchange. It convenes seasoned and emergent leaders to identify gaps between EDI ambitions and implementation and ideas how to close them.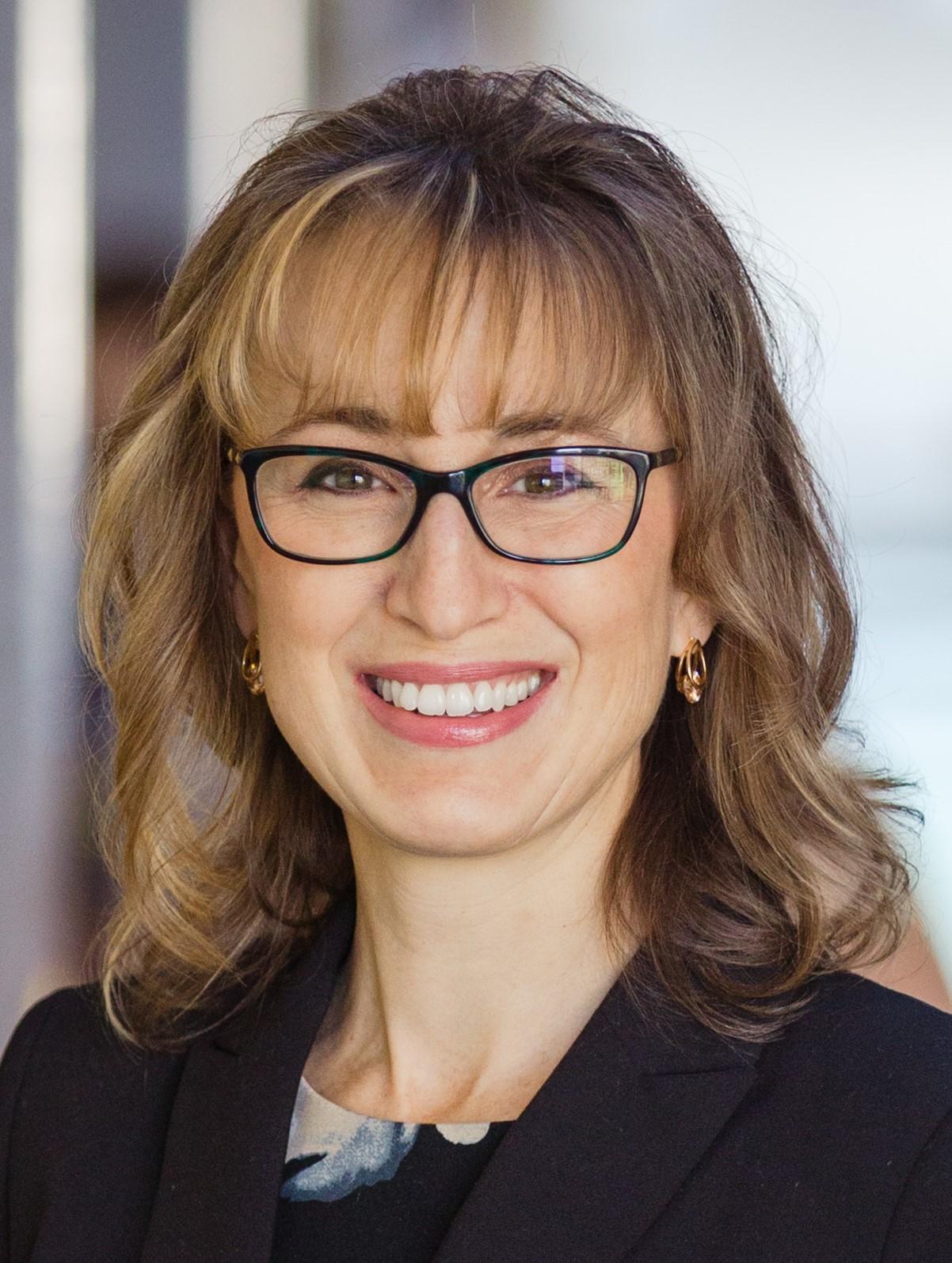 Dr. Monica Gattinger
Opening Remarks
Director - Institute for Science, Society and Policy | Full Professor - School of Political Studies and Founder/Chair of Positive Energy - The University of Ottawa
Monica Gattinger is Director of the Institute for Science, Society and Policy, Full Professor at the School of Political Studies and Founder/Chair of Positive Energy at the University of Ottawa. Dr. Gattinger is an award-winning researcher and highly sought-after speaker, adviser and media commentator in the energy and arts/cultural policy sectors. Her innovative research programme convenes business, government, Indigenous, civil society and academic leaders to address complex policy, regulatory and governance challenges. She has published widely in the energy and arts/cultural policy fields, with a focus on strengthening decision-making in the context of fast-past technological change and markets, changing social values, and lower levels of trust in governments, industry, science and expertise. Gattinger is Fellow at the Canadian Global Affairs Institute, board member of the Clean Resource Innovation Network, and serves on advisory committees for Énergir, the Institute on Governance, the National Research Council Canada, the Nuclear Waste Management Organization, the Ontario Energy Board, the Ottawa Science Policy Network and the University of Calgary. She Chairs the Editorial Board of the University of Ottawa Press and is a columnist for JWN Energy's Daily Oil Bulletin. Monica received the 2020 Clean50 Award for her thought leadership in the energy sector. She holds a Ph.D. in public policy from Carleton University.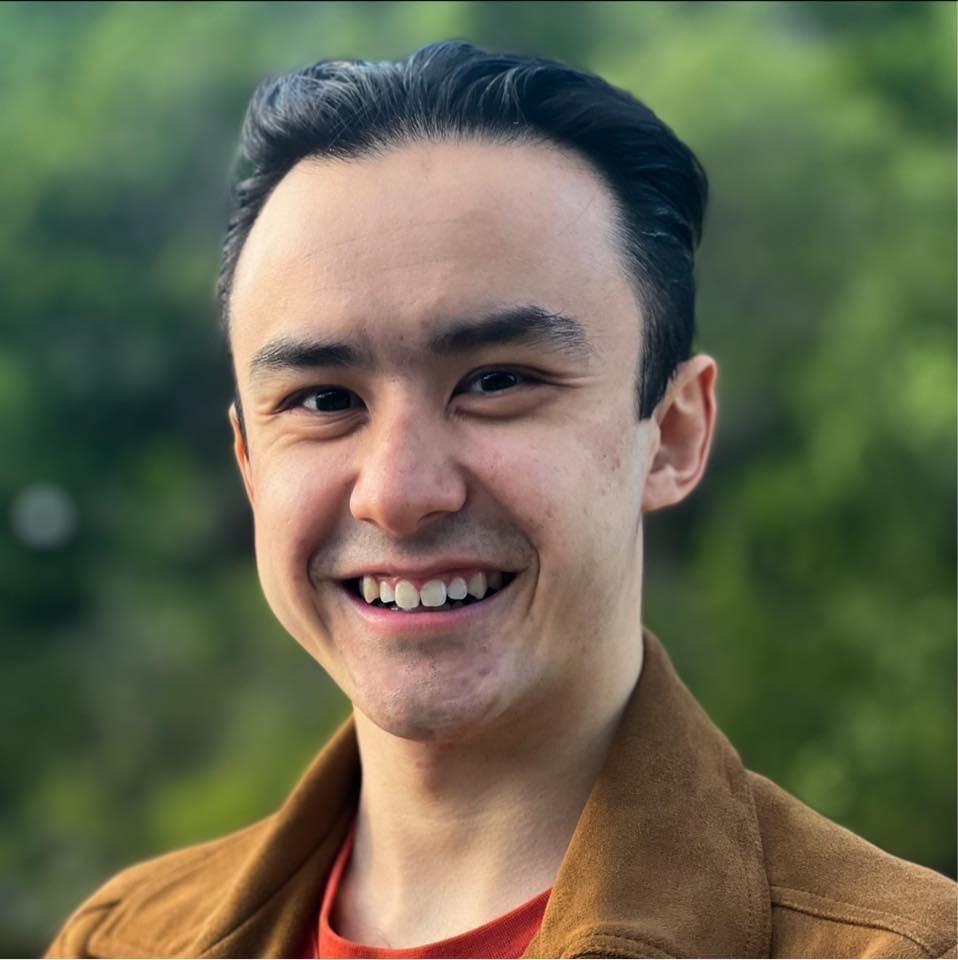 Founder and principal consultant - Lê & Co. Consultants
Maxime Lê is the founder and principal consultant of Lê & Co. Consultants - a bilingual health and science communications consulting firm. A seasoned communicator, Maxime has been a trusted source of communications advice, having worked during the height of the COVID-19 pandemic at Ottawa Public Health and as the lead of engagement in the incident management system of the emerging Monkeypox outbreak nationally at the Public Health Agency of Canada. Maxime has been an official spokesperson, media trainer and social media expert for the local health unit and has appeared numerous times in print, radio and TV media for his insights, expertise and commentary on vaccine hesitancy and health and science communication. He has been twice-finalist for the "Health leader of the year" award in 2019 and 2020 at the franco-ontarian Prix Bernard-Grandmaître ceremony and was recently featured as a Public Health Insight ''Community Star'' in 2022. He holds a Master of Arts degree in Communication, specializing in Science, Society and Public Policy from the University of Ottawa, where he holds an Honour's Bachelor's degree in Health Sciences as well. Additionally, he holds a certificate in Climate Change and Health Communication from Yale University's School of Public Health and is progressing towards a certificate in Leadership and Management from Harvard Business School Online.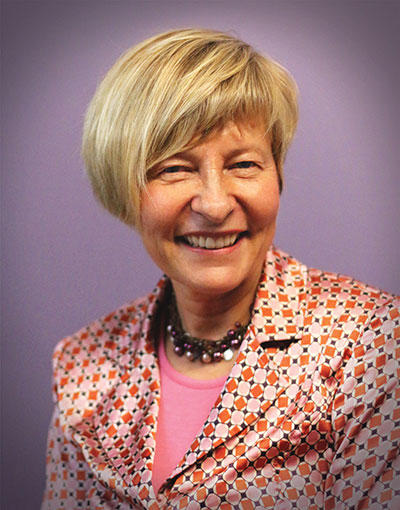 President and CEO - Colleges and Institutes Canada, Board member, CSPC
Denise Amyot was appointed in 2013 President/CEO of Colleges and Institutes Canada, the voice of Canada's colleges, institutes, cegeps and polytechnics, and an international leader in education for employment in over 25 countries. Was the President/CEO of the Canada Science and Technology Museums Corporation, a Federal Crown Corporation. Has worked as Assistant Deputy Minister at the federal level in her last three roles. Worked in policy and programs in social, scientific, economic, and cultural areas both in National Headquarters and in regions in several federal departments including Human Resources Development Canada, National Defense, Natural Resources Canada, Indigenous and Northern Affairs, Canadian Heritage, and the Public Service Commission and the Canada Public Service Agency. She also worked as an administrator for the Department of Education of the Northwest Territories (NWT) and taught in Ontario, Quebec, and the NWT. She currently sits on two international boards (Qatar foundation and is past Chair of the World Federation of Colleges and Polytechnics), on three national boards (Montfort Hospital, Canada Science Policy Centre, Forum for International Trade Training where she holds the Vice-Chair and Chair of the Governance Committee positions and will the Incoming Chair). Denise is a past board member of the Ontario Trillium Foundation appointed by the Government of Ontario and has been appointed by the Government of Canada on the Future of Skills Council of Canada and the Government of Singapore on the Future Skills Singapore international Advisory Panel. Denise has extensive leadership development experience. She is certified in professional coaching and has been leading the leadership institutes offered by CICan in Canada for more than 9 years. She does a lot of mentoring with the next generation in Canada and on the international scene. Denise has received several national and international leadership awards and is a sought-after speaker both nationally and internationally.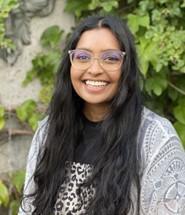 Paalini Sathiyaseelan, PhD
Speaker
Co-founder of SP.HERE Society
Paalini Sathiyaseelan is a Research Collaborator at Genome Sciences Centre (GSC), BC. She obtained her PhD in Molecular Biology & Biochemistry with a specialization in Oncology at Simon Fraser University. Paalini found her passion for science policy after volunteering short-term for BC Cancer's working group on Sexual Orientation and Gender Identity and Expression (SOGIE). SOGIE focuses on creating a safe space for LGBTQ2Si+ patients and their families at BC Cancer Hospitals. Soon after, Paalini started volunteering with Science & Policy Exchange (SPE) where she worked on several projects, including the mental health well-being of graduate students. She was elected as the SPE Cafe Coordinator and, in collaboration with CIE (Comité Intersectoriel étudiant), led the virtual roundtable discussion on research excellence in Canada. At the end of 2021, Paalini, along with two other science policy enthusiasts, founded SP.HERE (Science Policy in Health, Environment, Research & Ethics) Society in Vancouver, BC. Using SP.HERE, Paalini is determined to create an EDI-centred society.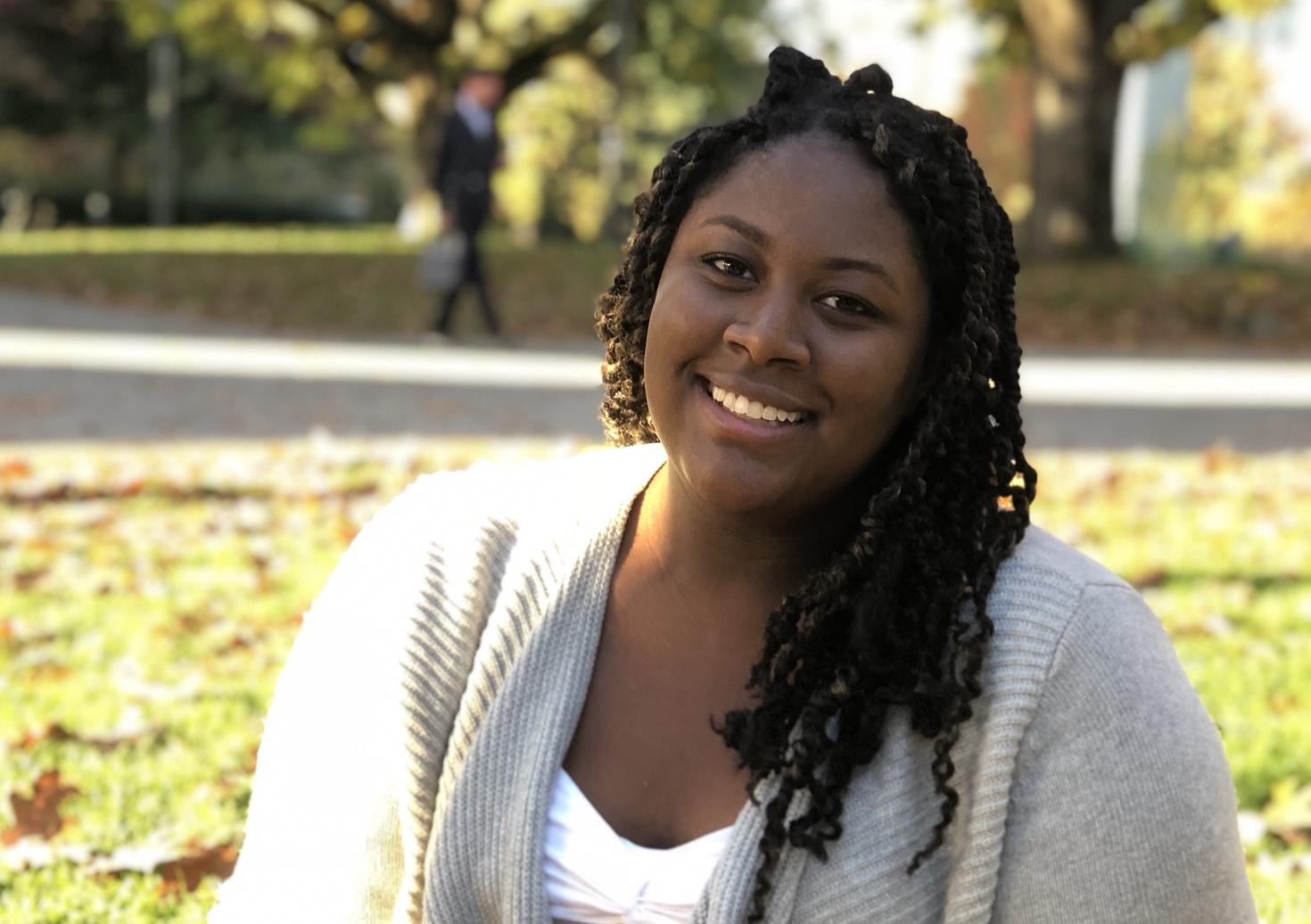 Health Emergency Specialist
Master of Public Health (MPH) from UBC; Master of Disaster and Emergency Management (MDEM) from York U; Member, Canada's Chief Science Advisor's Youth Council; Executive, Board of Directors – TAIBU Community Health Centre

Chelsie Johnson is from Ajax, Ontario and she received her honours Bachelor of Science from the University of Toronto, where she completed a double major in Psychology, and Health Studies, and a minor in Biology. She earned her Master of Public Health at the University of British Columbia (focusing on community engagement, epidemiology, and communicable diseases), and her Master of Disaster and Emergency Management from York University (focusing on public health disasters and building resilient communities). She also holds a certificate in Infection Prevention and Control, and the Associate Business Continuity Professional designation. While in Vancouver, she co-developed a 'Zombie Apocalypse' workshop that is geared at introducing youth into the field of public health and outbreak investigation, which has been presented at events like the Gairdner Global Health Symposium. During the pandemic she has held multiple roles, including working in public health as a Health Emergency Specialist, and serving as a researcher/science communicator with grassroot groups who aim to educate the public and counter misinformation. Chelsie has been working on various projects and initiatives including redefining health metrics using Afrocentric principles, and designing & hosting unique emergency management training opportunities. Since 2020, Chelsie has been serving on the inaugural Youth Council for Canada's Chief Science Advisor. Most recently, she was appointed to the Board of Directors for TAIBU Community Health Centre, a centre serving culturally affirming care to Black communities.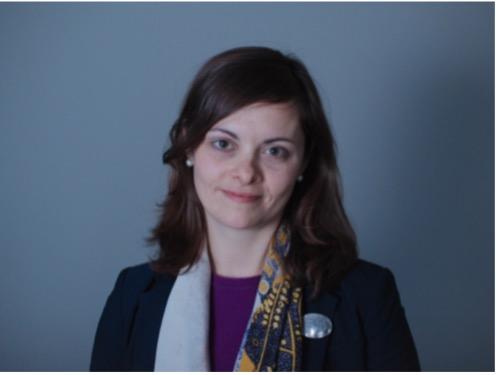 Executive Director, Science and Innovation - Institute on Governance
Rhonda Moore, Senior Practice Lead in Science and Innovation, at the Institute of Governance, has 20 years of experience at the intersection of science and research communications, research and policy analysis, and policy development. Rhonda has worked for a variety of public, private, and not-for-profit organizations, including the Canadian Association of Research Libraries, the University of Ottawa, the Natural Sciences and Engineering Research Council, the Association of Universities and Colleges of Canada (now Universities Canada), and the Public Policy Forum. At IOG, Rhonda co-designed and co-delivers the Leadership Development Program in Science and Innovation (LDPSI) and co-leads a research program, the Government Science and Innovation in the New Normal. In October 2021, Rhonda became the President of the Board of Directors for the Science Writers and Communicators of Canada. She is also a part-time instructor at Carleton University. Rhonda has a Bachelor of Public Relations from Mount Saint Vincent University and a Master's degree in Science, Technology and Innovation Studies from the University of Edinburgh, with distinction. Rhonda received the University of Edinburgh's David Edge prize for her dissertation.