Inclusive Innovation Speaker Series Presents: Dr. David Wolfe

Sep 22, 2023 — 10 a.m. to 11 a.m.
Dr. David Wolfe, Co-Director of the Innovation Policy Lab, Munk School of Global Affairs and Public Policy, kicks off the Inclusive Innovation Speaker Series, a program brought to you by the ISSP and the Inclusive Innovation Research Cluster,  on September 22, 2023, 10am with a presentation on the Perils and Pitfalls of Integrated Mobility. 
About the Inclusive Innovation Speaker Series
The new Inclusive Innovation Speaker Series offers presentations and discussions that view inclusive innovation through multiple lenses, from the current and future effects of science and technology on society, through organizational practices and policy needed to improve inclusion and accessibility. This series is intended for all audiences from policy-makers, practitioners, community members, to academic researchers. 
The Perils and Pitfalls of Integrated Mobility
Smart mobility encompasses the development of connected, autonomous and electric vehicles (C/AVEs) and new forms of shared mobility. This rapid development is primarily driven by industry, promising that new technologies will increase road safety and reduce emissions. But the emerging technologies are also associated with risks such as increased congestion and increased inequality. For example, autonomous vehicles may increase the car's attractiveness and lead to shifts in the mode of transit from more sustainable modes such as public transit to autonomous vehicles. Mobility data produced can support more effective traffic operations. However, government data strategies are fragmented and there is a lack of investment in building out strong digital infrastructures. And finally, shared mobility solutions (e.g., mobility as a service or mobility on demand services, portrayed as a tool to reduce dependence on personal vehicles, can exacerbate traffic and undermine public transport providers). Emerging evidence suggests that the transition to these new modes of urban transit must be carefully designed. The talk will survey both the potential and the pitfalls of this coming transition and multiple experiments currently underway to plan for the transition, both in Canada and abroad.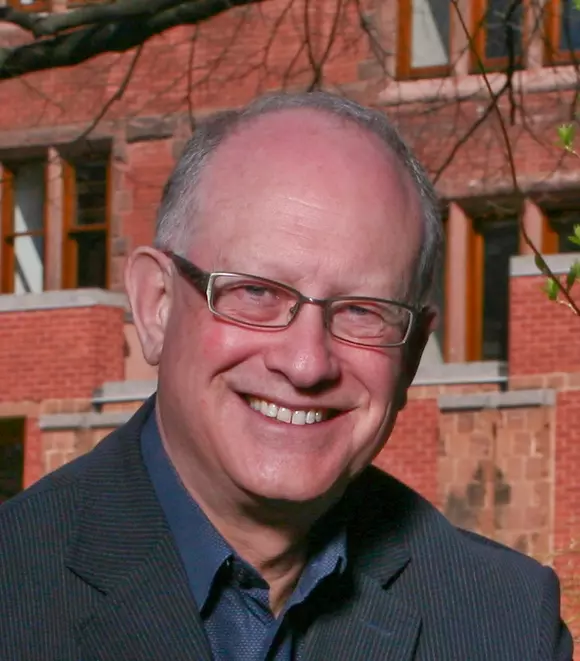 Dr. David Wolfe
Keynote Speaker
David A. Wolfe is Professor of Political Science at the University of Toronto Mississauga and Co-Director of the Innovation Policy Lab at the Munk School of Global Affairs & Public Policy. From 2009-2014, he was the Royal Bank Chair in Public and Economic Policy at the University of Toronto. He has led three national research projects funded by the Social Sciences and Humanities Research Council of Canada, most recently a six-year partnership grant on Creating Digital Opportunity for Canada. He is the editor or co-editor of ten books and numerous scholarly articles.
Accessibility
If you require accommodation, please contact the event host as soon as possible.