The tech job market in computer science and engineering is continuously growing but women are still underrepresented in this field.
In 2019, an Engineers Canada annual report showed that the disciplines with the lowest percentages of female undergraduate enrolment were in engineering. According to the study titled A Gender Analysis of the Occupational Pathways of STEM Graduates in Canada, in 2016, "41.5% of male STEM graduates worked in STEM occupations, compared with 22.5% of their female counterparts."
In early 2021, the School of Electrical Engineering and Computer Science (EECS) launched the University of Ottawa student chapter of the Association for Computing Machinery- Women (ACM-W) to support the inclusion of women in science and technology, particularly in computing. ACM is the world's largest organization for computing professionals with 100,000 members from more than 190 countries. ACM women's chapters (ACM-W) support, celebrate, and advocate internationally for the full engagement of women in all aspects of computing.
Despite efforts to increase women's employment in STEM professions, Canadian women in STEM careers face big challenges compared to their male colleagues. These challenges include unwelcoming work environments and unequal pay. A literature review conducted by the University of Victoria established that after socially engaging with colleagues, women from racialized groups who work in engineering and computer science became aware of negative perceptions of their competence. A research by Statistics Canada also reports a gender wage gap of 13.3% in 2018. Hence, exclusionary gender-based and race-based practices, as well as the gender wage gap, are systemic barriers for women in scientific employment.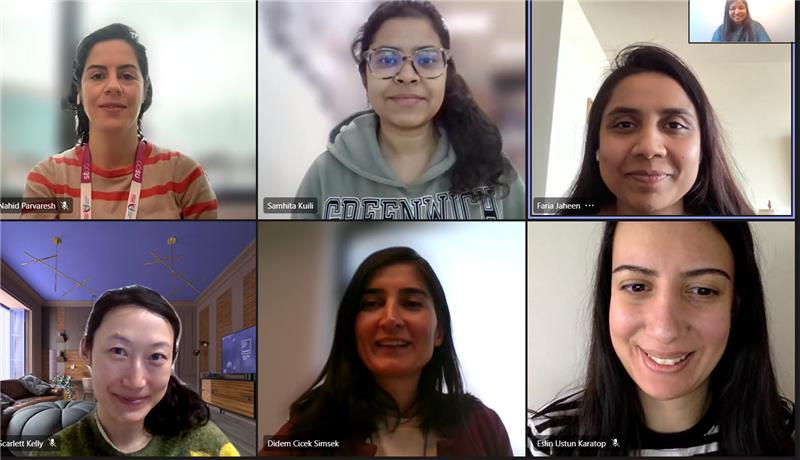 The uOttawa student chapter of ACM-W continuously works to raise awareness of these topics. This chapter connects, inspires, and encourages women researchers and students in technology to create a more supportive ecosystem for them. ACM-W Ottawa aims to connect its members with industry and academia to support them in their future academic or professional careers. It also creates "a space of mutual support, continuous learning, and networking opportunities for its members through talks with ACM distinguished speakers or inspiring figures from industry or academia, panel discussions, reading groups, and even stress relief activities," says Didem Cicek, chair of the ACM-W Ottawa chapter.
The chapter's future plans involve building a strong presence on the Kanata North campus, where Canada's biggest technology park is located, and improving industry ties through career days, networking events, training, and science/job fairs. Its vision is to become a talent hub for tech companies and a training and networking hub for the University community.
As a young chapter that was launched in the middle of the pandemic, it still needs to grow its reach and access to funding to realize its full potential. ACM-W uOttawa's executive team is on board for the 2022-2024 term and looking forward to welcoming new members who will share their passion. Researchers and students interested in joining may fill out the online membership form or send an email to the chapter.
Share your Inspiring stories at: [email protected]