Effectiveness, efficiency and equity are the three benchmarks that should guide public-sector stakeholders when addressing the challenges of a changing society.
Canada is in the midst of a major transformation, dealing with a range of public policy issues, including sustainable mobility, the development of smart cities and water resource management. Faced with such questions, Canadian public-sector stakeholders are grappling with a daunting challenge: how to transform their governance practices in keeping with our changing ecosystem and our society's democratic imperatives.
"The interesting thing about studying governance and public policy is being able to tackle issues of great social relevance," says Eric Champagne, a professor in the Faculty of Social Sciences' School of Political Studies who heads the Centre on Governance (COG).
Against a backdrop of social, technological and environmental transformation, Champagne is also interested in how public-sector stakeholders and organizations interact with their environment, as well as in public policy decision-making and implementation.
"The main issue facing Canada is its ability to meet social needs via public organizations that are results-oriented and efficient in terms of resource optimization," he says. In his view, ethical aspects relating to transparency, equity, confidence and greater compliance within public organizations are another integral part of the quest for the holy grail of good governance.
Champagne's central concern is promoting public-sector reforms while simultaneously emphasizing organizational governance processes and fostering the development of best practices and innovative approaches. Indeed, he sees this as his signature mission as COG's director.
"Forging and implementing internal and external partnerships is the main focus of our work," explains Champagne, who views COG not only as a hub for new ideas, but also as a driving force for interdisciplinary research.
This role is exemplified perfectly by COG's new research partnership project on water governance. Champagne's teams, along with those headed by professors Heather McLeod-Kilmurray and Nathalie Chalifour of the Centre for Environmental Law and Global Sustainability and Marie-France Fortin of the Public Law Centre, will be focusing on this initiative for the next three years.
This partnership is part of the Alex Trebek Forum for Dialogue's Smart Changes for a Better World initiative, aimed at transforming public policies on artificial intelligence, human rights and water governance. "It seeks to encourage dialogue and build bridges between scholars, governmental actors, interest groups, Indigenous populations and the general public on the issue of fresh water," notes Champagne.
The accompanying research activities will reflect the viewpoints of these various groups with an eye to identifying issues pertaining to law, governance and sustainable management of water resources amid climate change. Developed in collaboration with COG researchers Sylvie Paquerot, Anne Mévellec, André Lecours and Jennifer Wallner, these activities will lead to the formulation of recommendations for better informed public policy-making.
"Our goal is to have a real impact," says Champagne. "This is a good time to take action on water governance. A good deal of effort is being devoted to this area at the federal level in order to create a new drinking water management agency."
Emblematic of the University of Ottawa's priority areas of research, the partnership project fits squarely with the stated mission of helping to shape the public policies of today and tomorrow by advancing and mobilizing knowledge outside academia with a view to promoting social justice.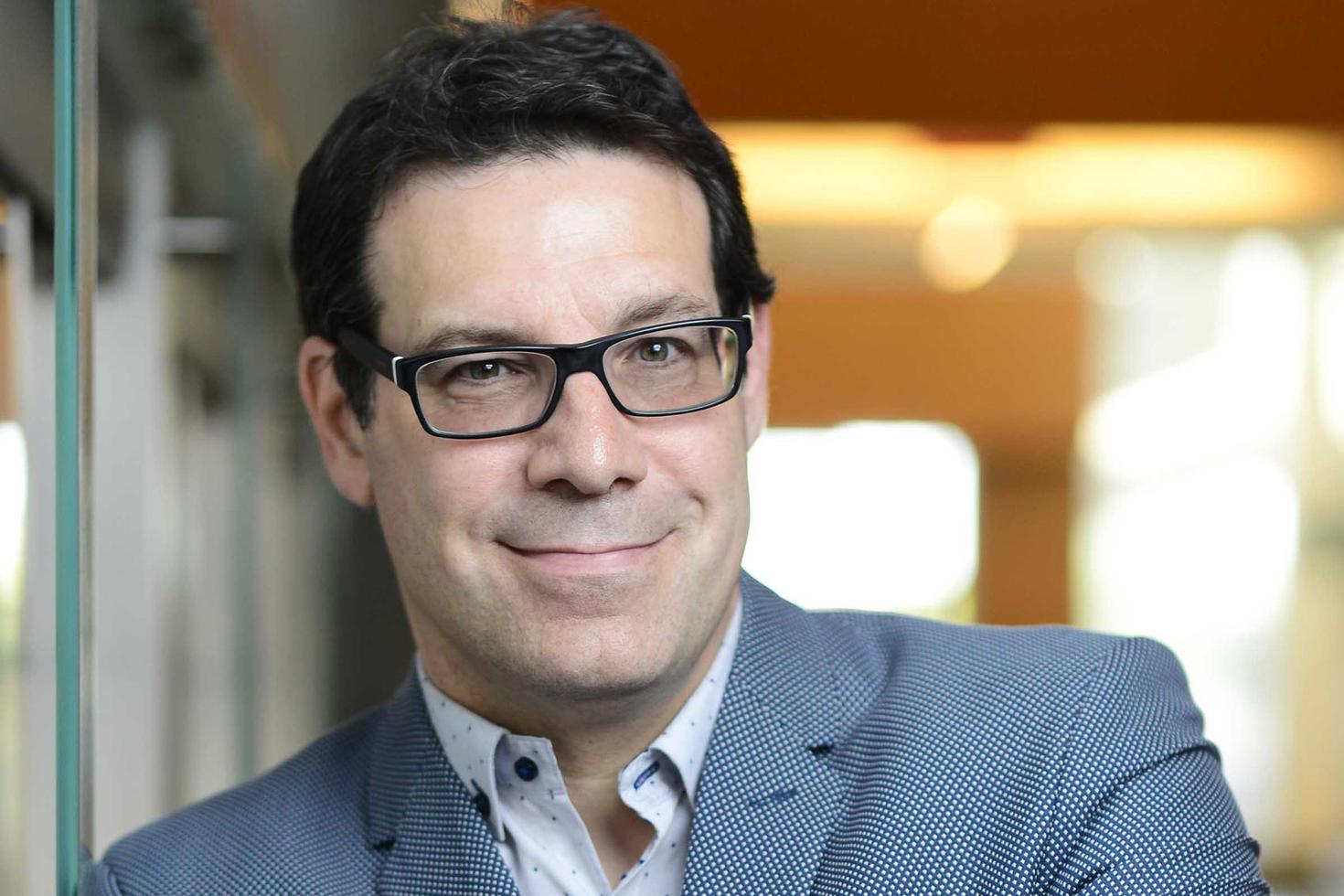 Strengthening university governance
Eric Champagne is convinced that bringing academic research out of the ivory tower is essential to boosting its overall benefits. For that reason, he is putting knowledge mobilization at the forefront of Centre on Governance (COG) activities.
Knowledge mobilization is a key part of various partnerships with the non-profit, private and public sectors, including Global Affairs Canada's Canadian Francophonie Scholarship Program. Created in 2019 and involving various universities around the world, this action-research program on university governance is extending the international reach of the University of Ottawa's expertise in governance.
This initiative places great emphasis on Africa. During his 10-year stint at the World Bank, Champagne specialized in public reforms across the continent. "Helping to improve the governance of African universities and strengthening public administration programs for young Africans are also key ways to support the economic and democratic development of those societies," he explains.
Through such initiatives, COG is playing a pivotal role in expanding the scope of research at the University of Ottawa beyond the doors of academia while shaping public policies in Canada and around the world.