Novel technology allows for detailed study of the Temple of Isis and its 2000-year-old etchings.
Egypt's Philae temple complex is one of the country's most famed archeological sites. It is dedicated to the goddess Isis, who was one of the most important deities in ancient Egyptian religion. The main temple is a stunning example of the country's ancient architecture, with its towering columns and detailed carvings depicting Isis and other gods. 
In a world-first,The Philae Temple Graffiti Project research team was able to digitally capture the temple's graffiti by recording and studying a novel group of neglected evidence for personal religious piety dating to the Graeco-Roman and Late Antique periods. By using advanced recording techniques, like photogrammetry and laser scanning, researchers were able to create a photographic recording of the graffiti, digitizing them in 3D to fully capture their details and surroundings.  
"This is not only the first study of circa 400 figural graffiti from one of the most famous temples in Egypt, the Isis temple at Philae," explains project director Dr. Jitse H.F. Dijkstra, a professor of Classics in the Faculty of Arts at the University of Ottawa (uOttawa). "It is the first to use advanced, cutting-edge methods to record these signs of personal piety in an accurate manner and within their architectural context. This is digital humanities in action."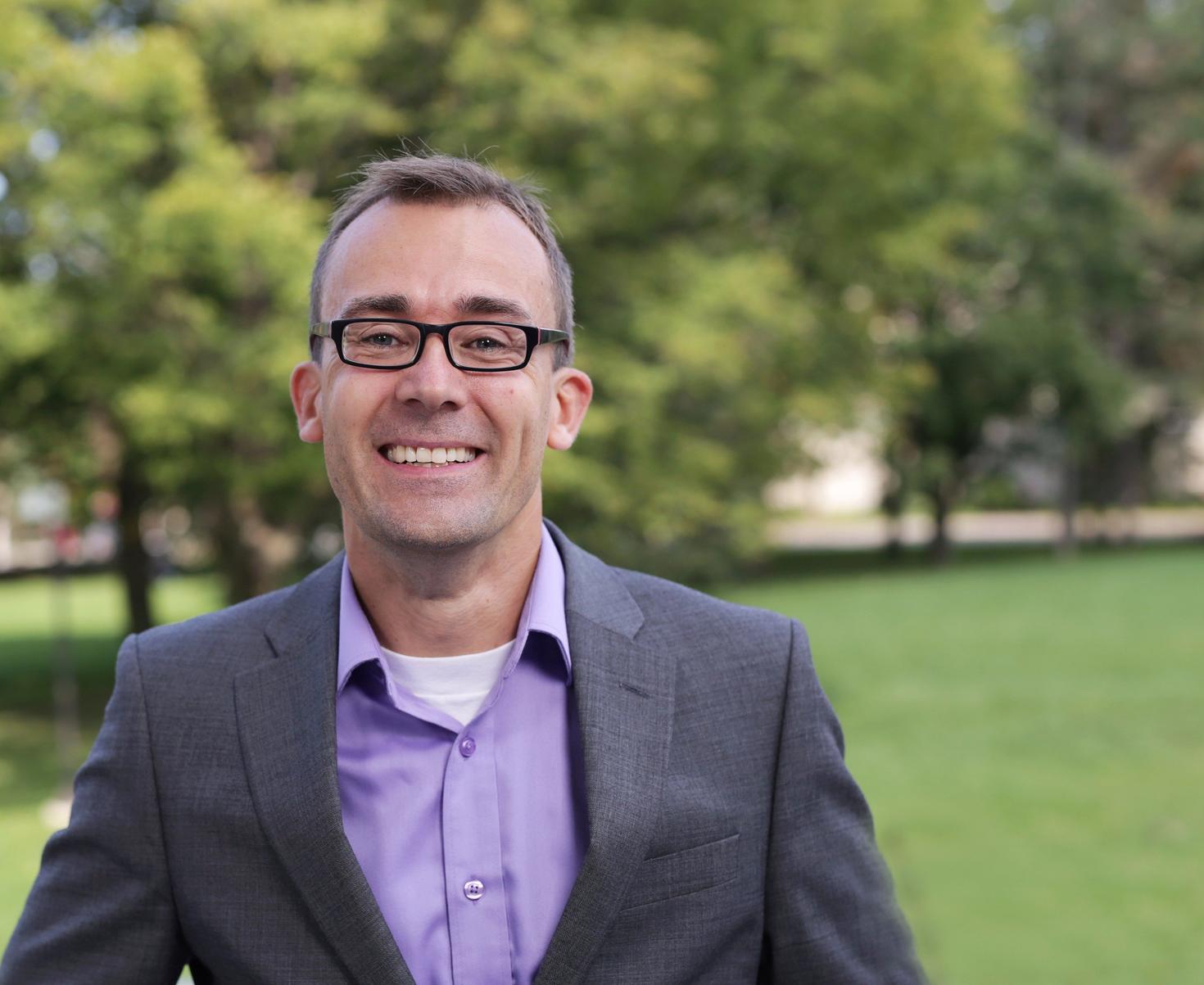 Dr. Jitse H.F. Dijkstra
Research + Digital Humanities
"We are the first to use advanced, cutting-edge methods to record these signs of personal piety in an accurate manner and within their architectural context. This is digital humanities in action."
Dr. Jitse H.F. Dijkstra
— Project director, The Philae Temple Graffiti Project
Professor Dijkstra collaborates in the project with co-investigators Nicholas Hedley, a geography professor at Simon Fraser University (SFU), Sabrina Higgins, an archaeologist and art historian also at SFU, and Roxanne Bélanger Sarrazin, a uOttawa alumna, now a post-doctoral fellow at the University of Oslo.  
Temple walls reveal their messages 
The newly available state-of-the-art technology has allowed the team to uncover hundreds of 2,000-year-old figural graffiti (a type of graffito consisting of figures or images rather than symbols or text) on the Isis temple's walls. They have also been able to study them from vantage points that would otherwise have been difficult to reach.  
Today, graffiti are seen as an art form that serves as a means of communication, to mark a name or 'tag,' or to leave a reference to one's presence at a given site. The 2,000-year-old graffiti of ancient civilisations served a similar purpose. The research team has found drawings – some carved only 1mm deep – of feet, animals, deities and other figures meant to express the personal religious piety of the maker in the temple complex.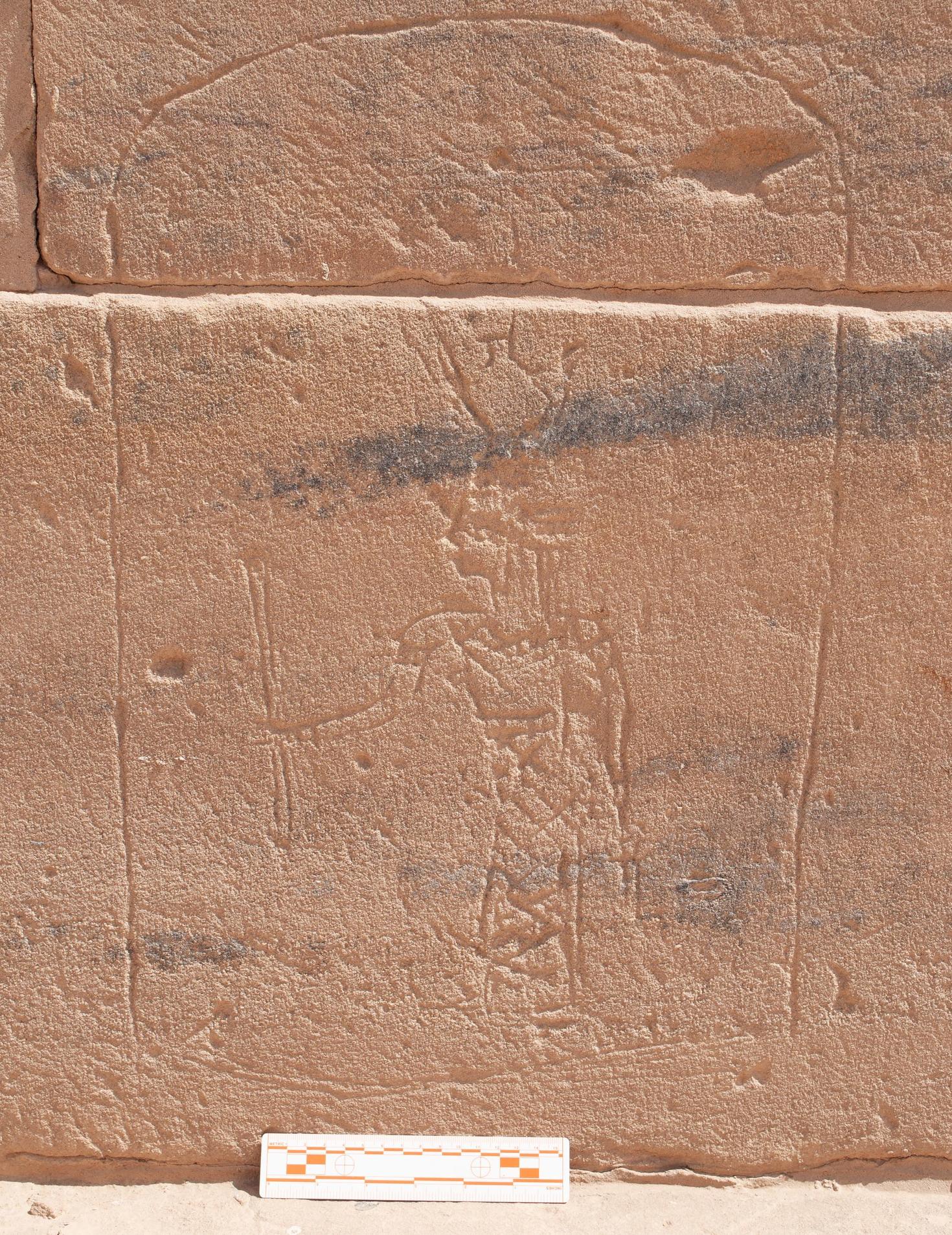 Using 3D renderings of the interior and exterior of the temple, the team gained detailed knowledge about where the graffiti are found on the walls, and their meaning. Although the majority of the graffiti are intended to ask for divine protection, others were playful gameboards; Old Egyptian temples functioned as a focus of worship and more ephemeral activities. 
A first for this UNESCO heritage site, the innovative fieldwork is at the forefront of Egyptian archaeology and digital humanities (which explores human interactions and culture).  
"What ancient Egyptian graffiti have in common with modern graffiti is they are left in places not originally foreseen for that purpose," adds Professor Dijkstra. "The big difference, however, is that ancient Egyptian graffiti were left by individuals at temples in order to receive divine protection forever, which is why we find hundreds of graffiti on every Egyptian temple's walls."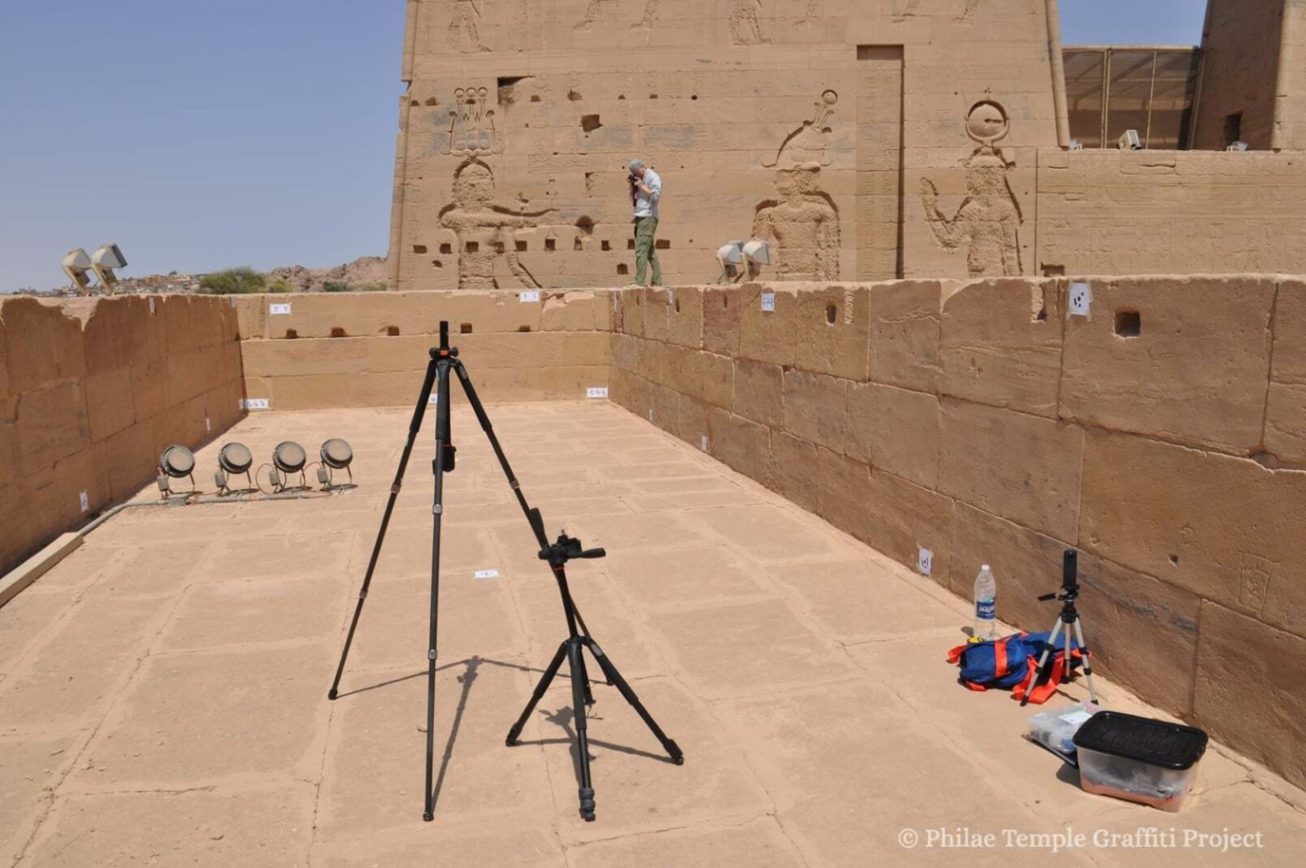 The Philae Temple Graffiti Project was initiated in 2016 under the aegis of the Philae Temple Text Project of the Austrian Academy of Sciences and the Swiss Institute for Architectural and Archaeological Research on Ancient Egypt, Cairo. It is funded by the Social Sciences and Humanities Research Council of Canada (SSHRC) and aims to study the figural graffiti from one of the most spectacular temple complexes of Egypt, Philae, in order to better understand the daily practice of the goddess' worship. 
The study's first findings were published in Egyptian Archeology.