The following was composed by Dr. Timothy Lau, associate professor of psychiatry at the University of Ottawa Faculty of Medicine.
Dear colleagues,

It is with sadness that we are announcing the passing of our dear friend and colleague, Dr. Paul J. Fedoroff. He was a mentor to many of us and had important clinical and research roles, in addition to being the chair of the Division of Forensic Psychiatry. He had a huge impact on the field of psychiatry and on many of us personally. How many of us have Wikipedia entries about our work?
 
As many of you know, he was a full professor of psychiatry in the Faculty of Medicine with cross-appointments in the Faculty of Law and the Department of Criminology at the University of Ottawa.
 
He was also a senior researcher with The Royal's Institute of Mental Health Research and a Distinguished Fellow of both the American Psychiatric Association (2017 to present) and the Canadian Psychiatric Association (2012 to present).
 
He has been president of the International Academy of Sex Research (2014) and the Canadian Association of Psychiatry of the Law (2011). These are the top International and Canadian organizations in the fields of sexology and forensic psychiatry. He was also a member of the American College of Psychiatrists which sets the American standards for clinical practice, research, academic leadership, and teaching.
For two decades, Dr. Fedoroff was the Director of the Sexual Behaviours Clinic (SBC) in The Royal's Integrated Forensic Program. Under his leadership, the SBC was awarded the prestigious American Psychiatric Association (APA) Gold Award for "best outpatient clinical research program" in 2015. This is the APA's top research award, and this was only the third time it was presented to a Canadian program. In recognition of the SBC's successful integration of its research findings with outstanding clinical outcomes, in 2018 the SBC was presented with the Innovation Award from the City of Ottawa Crime Prevention Committee.
 
Dr. Fedoroff has personally been recognized for his clinical and research work involving people who have intellectual disabilities (2009 and 2017) and by the Royal College of Physicians and Surgeons: Prix d'excellence/Specialist of the Year, Division 3 (2014–2015). He has also received two official anonymous awards of recognition from patients (Royal Angel Award, 2016 and 2018).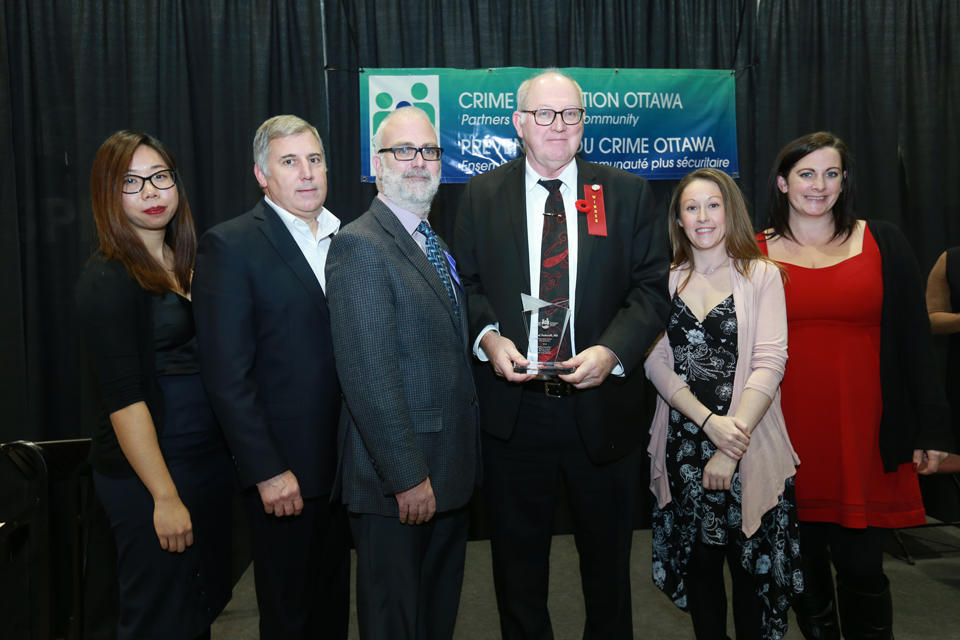 His research focused on the assessment and treatment of problematic sexual behaviors and he published over 100 peer-reviewed scientific papers and chapters on the topic. Dr. Fedoroff has an established international and Canadian reputation as an expert in the assessment and treatment of people with paraphilias and sex offenders. Throughout his career, he championed the idea that research, clinical care and teaching are complementary and not competitive interests. He is best known for his research on penile plethysmography (e.g., Murphy & Fedoroff, 2019), the pharmacologic treatment of paraphilias (e.g., Thibaut et al, 2020), and research supporting a new paradigm that views sexual interests as characteristics that can be changed without harm to gender identity or orientation (e.g., Fedoroff, 2019).
 
He was awarded a $844,000, 2-year grant from the Innovation Fund Provincial Oversight Committee's (IFPOC) Academic Health Services Centres Alternate Funding Plan (AHSC AFP) to assess the Sexual Behaviours Clinic's efficacy in treating men with pedophilic interests in children. This study, entitled "Enhancing consensual social skills to prevent non[1]consensual sexual acts: A randomized control trial (RCT) on individuals with problematic sexual interests in children," aims to test the importance of group psychotherapy to improve social skills in the treatment of adults with paraphilic interests in children.
 
He was open and courageous about his battle with pancreatic cancer. We are all greatly grieved by his passing. His warmth, leadership and mentorship will be dearly missed and our thoughts are with his wife, family and friends. The medical staff at the Royal dedicated a part of their meeting on Jan 19, 2023 as a tribute to this wonderful physician and friend.

Timothy Lau, M.D., F.R.C.P.(C)., M.Sc.
Assistant Dean, Wellness (Interim)
Distinguished Teacher, Faculty of Medicine,
Associate Professor,
Vice Chair, Education,
Director of Joy at Work Initiative,
Department of Psychiatry
University of Ottawa,
Clinical Director of Informatics and EMR (interim)
Clinical Lead, Geriatric Psychiatry Inpatient Unit, The Royal
The Faculty of Medicine wishes to extend our deepest sympathies to the Fedoroff family as well as to his friends and colleagues.