A bigger, better world of emoji.
Express yourself in Teams with a wider range of diversity and representation. Teams has added a number of emoji that will allow you to express yourself in a more personal way.
Set your out of office from Teams
Whether you're going on holiday or offline for the afternoon, it's now possible to set your out-of-office status and auto-responders in Teams instead of Outlook. It is faster and simpler.  
To set your status, please follow these steps: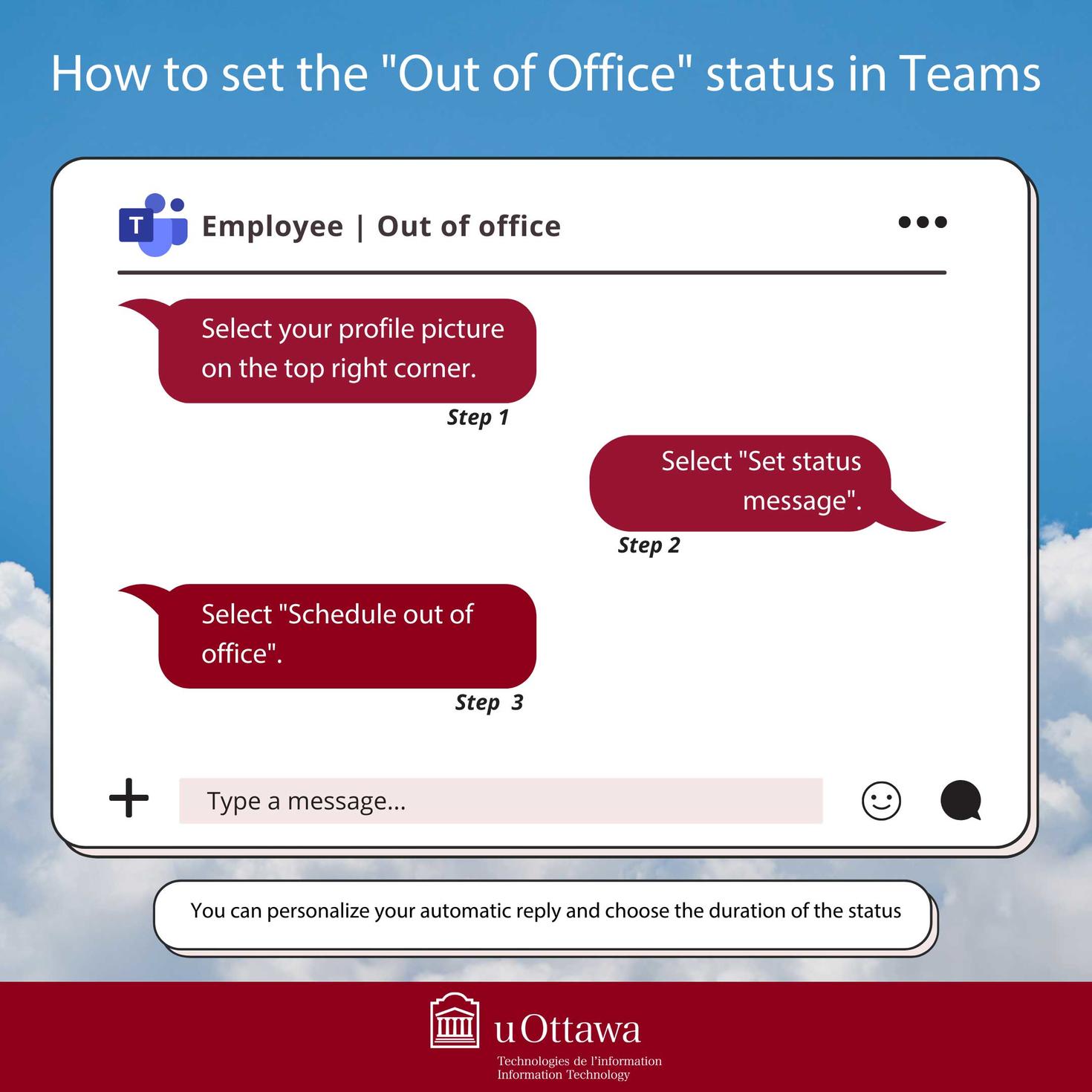 Improved sharing in Teams meetings
It's now easier to find the right content when you need it. Do you want to share audio files, PowerPoint slides or a window? You can find these items by selecting the content sharing icon in a Teams meeting. 
For more details, including a screenshot of the new design, go to Share content in a meeting in Teams.