From cognitive impairment to heart failure, brain and heart conditions pose one of the world's biggest health-care challenges, exceeding all others in so-called "disease burden" and mortality rate. In Canada, the economic cost of heart disease, stroke and dementia alone is over $55 billion per year, and rising.
Although they're closely linked, brain and heart diseases are currently diagnosed and treated separately. This leads to worse outcomes for patients and more pressure on Canada's overwhelmed health-care system. 
With a $109 million grant from the Canada First Research Excellence Fund (CFREF), researchers from across uOttawa and affiliated hospital research institutes, together with teams from McGill University and the University of Saskatchewan, will tackle this very issue by establishing the Brain-Heart Interconnectome (BHI), to lead a paradigm shift in the study, prevention, diagnosis and treatment of these conditions.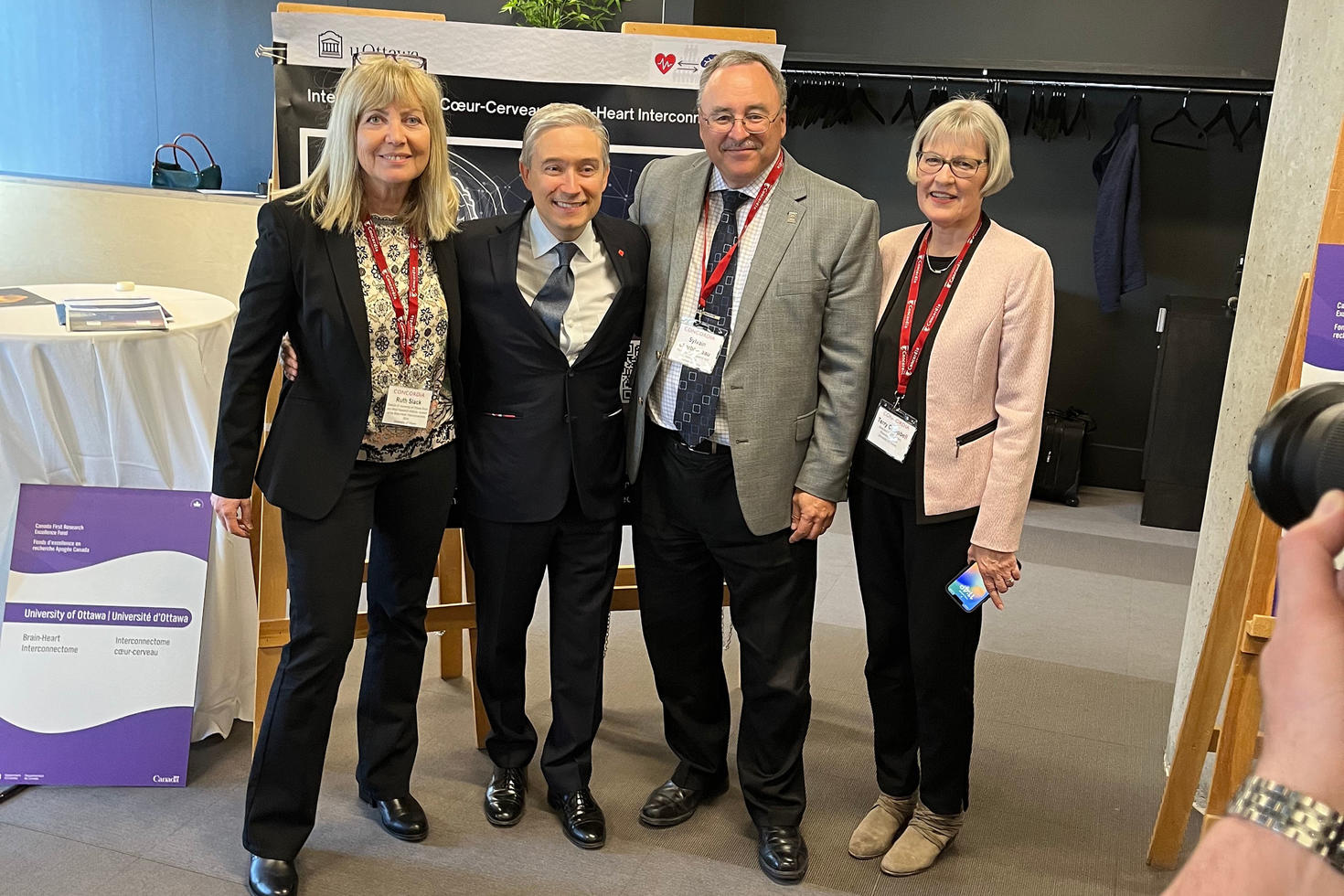 Co-led by Dr. Peter Liu, chief scientific officer and vice president of research at the University of Ottawa Heart Institute (UOHI), and Dr. Ruth Slack, director of the Brain and Mind Research Institute, the BHI will be the first dedicated interdisciplinary research program of its kind. 
"We are very pleased and proud to see this innovative approach be supported by the federal government. The BHI will bring together long-standing areas of priority and excellence from the University of Ottawa, uOttawa Brain and Mind Research Institute (uOBMRI) and University of Ottawa Heart Institute," said Sylvain Charbonneau, uOttawa vice-president, research and innovation. "More than four million Canadians are affected by cardiovascular disease and neurological disorders. The breakthrough research conducted by BHI will have a direct impact on the health and the lives of Canadians." 
"Connecting with patients who are falling through the gaps created when heart and brain diseases are researched and treated separately is a true motivator to pursue the important collaborative work this major investment enables," explains Dr. Liu of the UOHI. "This interdisciplinary research program aims to change the fundamental disconnect between brain and heart conditions. Together with patient partners, we will translate discoveries into better diagnostics, therapeutics, prevention, and care at the bedside.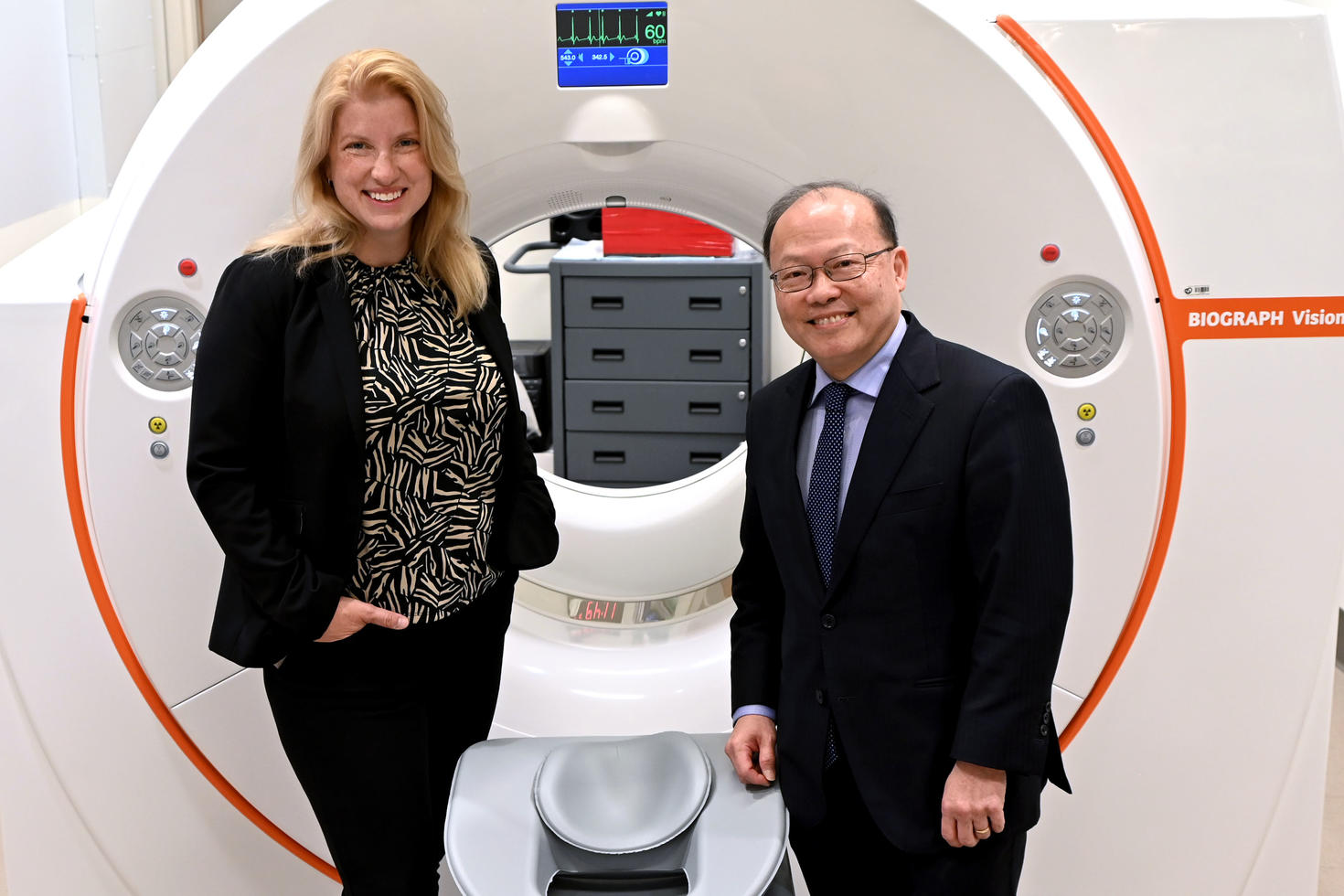 "We're extremely proud of the work that our teams have dedicated to the Brain-Heart Interconnectome. The BHI emphasizes the importance of innovative interdisciplinary research by bringing the linkages of brain and mind health with cardiovascular systems to the forefront," said Dr. Slack, of uOBMRI. "As the success of the uOBMRI is built on partnerships and interdisciplinary collaborations, this will enable us to bring change to the culture of research by engaging a broad network of researchers and patient-partners, to transform brain-heart health care on a global scale." 
The BHI interdisciplinary team along with patient and community partners, will work to develop biomarker and imaging tools for early diagnosis, risk prediction and intervention, as well as biopharmaceutical interventions to treat brain and mind disease co-occurrence. The team will also look at lifestyle, including non-pharmaceutical and cultural interventions to treat, prevent and build resilience; and develop prevention and treatment strategies targeted to marginalized, Indigenous and racialized communities.
The BHI will place uOttawa at the cutting-edge of health and life sciences research and ensure that Canada retains and enhances its competitive advantage. It will be located in the new Advanced Medical Research Centre (AMRC), a state-of-the-art 350,000 sq. ft. building that will bring discovery and translational research spaces, shared leading-edge core research facilities, and innovation, incubation and commercialization infrastructure under the same roof. 
This initiative will also help train the first generation of research leaders in "interconnectome" science and brain-heart integration, paving the way with novel integrated knowledge translation- and equity, diversity and inclusion-embedded approaches to research. Those efforts will contribute to a Canada-first brain-heart health action plan.   
With CFREF funding, the BHI will engage with top researchers from McGill, University of Saskatchewan and more than 45 government, NGO, private sector and academic partners. This network will lead a global paradigm shift regarding brain-heart diseases, improving the health and quality of life of Canadians, while boosting our economy and positioning us as global leaders in the field.