The Official Languages and Bilingualism Institute (OLBI) celebrates the diversity of the French language and of the cultures of the Francophonie with uOttawa alumnus Philippe Falardeau (BSocSc '89).
For the Mois de la Francophonie 2023, a screening of the filmMonsieur Lazhar brought together 120 people, including alumni, students, professors and staff. OLBI's interim director, Catherine Buchanan, was master of ceremonies for the evening and movie director Philippe Falardeau was in attendance, a rare public appearance by the uOttawa alumnus (BSocSc '89)!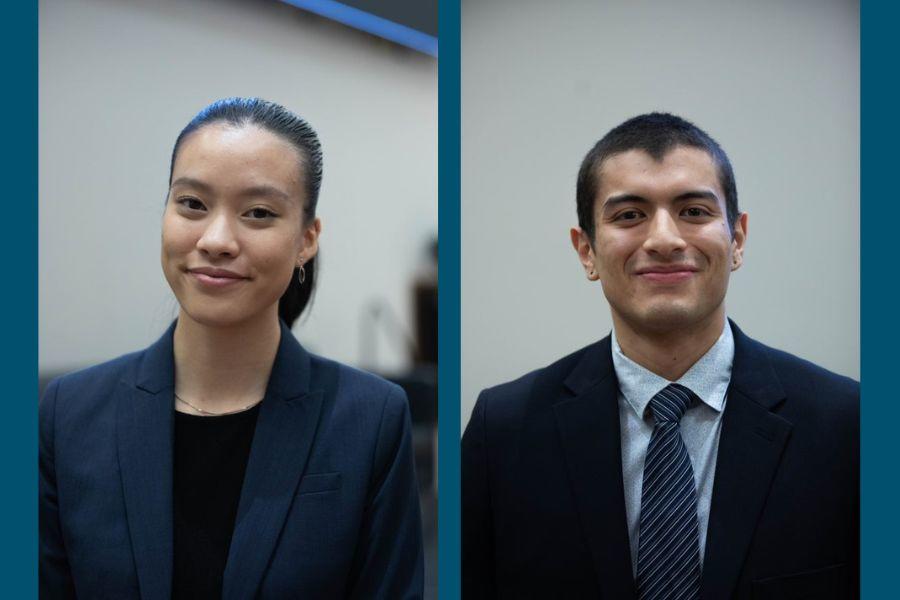 A student-led panel with Falardeau followed the screening, featuring bilingualism ambassadors Samantha Toh (BA Second Language Teaching, fourth year) and Daniel Torres (BA Anthropology and Sociology, third year). The event was made possible in part thanks to the generous donation from the Molson Foundation to OLBI.
OLBI's Julien Couture Resource Centre (JCRC) offered services and hosted events to help members of the University of Ottawa community build friendships and practise speaking French. On March 23, the JCRC hosted a lively Francophone karaoke event, bringing together dozens of students from various faculties and different parts of the world to celebrate the diversity of French culture. Laly (BA International Relations and Modern Languages, first year) and Selma (BScSoc Public Administration, second year) facilitated the event, with their artistic talent and energy. The event generated such interest as to inspire another karaoke event, this one exclusively for translation professor Catherine Lapointe's class in the Faculty of Arts. Finally, during the JCRC Francophone Coffee Break last month, close to 300 hot beverages were served free of charge to visitors of the centre!
As we close out the Mois de la Francophonie and mark the 175th anniversary of the largest French-English university in the world, we invite you to listen to 175 francophone songs for your musical enjoyment on OLBI's francophone Spotify playlist!
Promoting bilingualism and Francophonie is part of OLBI's mission of fostering language education excellence and supporting student life and lively interaction among University members. Follow this link to keep up to date with most recent news and events at OLBI.