On Saturday June 10, 2023, the Faculty of Science's Spring Convocation Ceremony was a momentous occasion that celebrated the achievements of over 800 faculty students.
Among them, Sador Bereketab and Taylor Lanosky stood out as true examples of academic excellence, leadership, and contribution to student life. These two remarkable individuals, who both received the prestigious Summa Cum Laude distinction, have left an undeniable mark on our community and beyond. They were selected to represent this year's cohort as the Faculty of Science valedictorians.
Sador Bereketab, an outstanding graduate from our Biomedical Science program, has seamlessly blended her love for science, artsand advocacy throughout her academic journey. Recognized as an Undergraduate Research Scholar, Sador has significantly contributed to the field of neuropsychiatric therapies, immunotherapeutic ovarian cancer interventions, and the effects of music education on children with hearing loss. Her multifaceted talents extend beyond academia, as she excels as a gifted violinist, pianist, and vocalist. Sador's membership in the Ottawa POPS Orchestra showcases her passion for music and her commitment to fostering inclusive and accessible music programs for Black youth. With her expertise, she has advised organizations across North America, leaving an impact on the lives of aspiring musicians. Furthermore, Sador has selflessly volunteered her time to make STEM careers more accessible to underrepresented teens, championing diversity and equity in scientific fields. In her pursuit of excellence, and after much deliberation of the five offers received, Sador will embark on her MD studies at the University of Toronto this September, undoubtedly leaving a lasting impression in the medical field.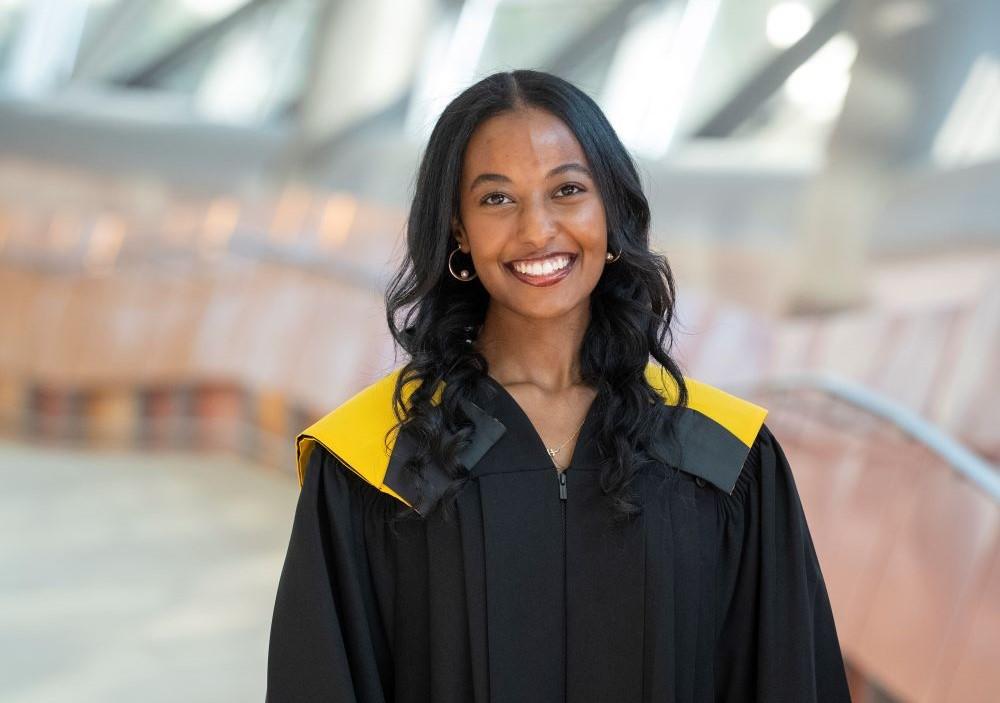 Taylor Lanosky's remarkable journey through our Biotechnology program has been nothing short of extraordinary. Graduating with dual diplomas in biochemistry and chemical engineering, Taylor's intellectual knowledge and research expertise have set her apart. Also a recipient of the Undergraduate Research Scholarship, she has delved deep into the realm of scientific exploration, making her mark as an author on four research papers, two of which she spearheaded as the first author, and more should be published this summer. Her dedication to research extends beyond our campus, as she has been recognized as a member of the NASA GeneLab Microbe Analysis Working Group, contributing to groundbreaking advancements in the field. Taylor's excellence goes beyond academia, as she displays her immense talent as a nationally acclaimed athlete in competitive jump roping, bringing discipline, focus, and determination to every aspect of her life. Her great achievements have earned her a fully paid PhD in Chemical Biology at Harvard University, where she joins an elite group as one of the seven Herchel Smith Graduate Fellowship recipients.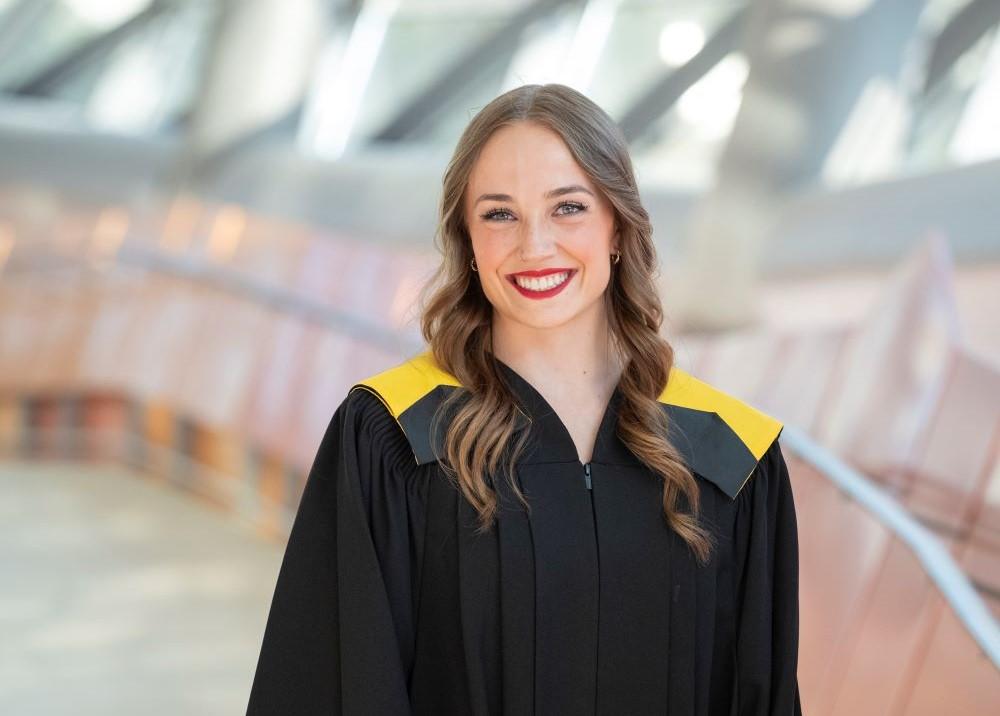 Sador Bereketab and Taylor Lanosky, represent the pinnacle of academic excellence, leadership, and dedication. Their extraordinary accomplishments, unwavering commitment to their studies, and contributions to student life, being Faculty of Science mentors, make them an inspiration to their peers and future generations. Sador's unique combination of science, arts, and advocacy highlights the limitless potential that lies at the intersection of diverse fields. Taylor's remarkable research profile and athletic achievements highlight the importance of embracing multiple passions and excelling in every endeavour. As they embark on their respective journeys, Sador in medicine and Taylor in chemical biology, we are confident that they will continue to make significant contributions to their fields, society, and inspire others to reach for greatness. The legacy of Sador Bereketab and Taylor Lanosky will forever be etched in the history of our institution, serving as a testament to the power of dedication.