Throughout Charlotte Froese Fischer's research career, one thing has held true: she's wanted to share her knowledge and support the next generation of researchers. With this in mind, Fischer created the University of Ottawa Computational Physics Award. This year's recipient, Yaser Saleem, is set to carry on Froese Fischer's legacy through his promising research.
Charlotte Froese Fischer is a renowned Canadian-American applied mathematician and computer scientist. She is the author of over 300 research articles on computational atomic theory and the first woman to win the Sloan Research Fellowship.  
Always committed to computational physics, she now encourages researchers to advance in this field and has established the University of Ottawa's Computational Physics Award (PDF, 11.8KB).  
Fisher hails from a small village in Ukraine and came to Canada at the height of the Great Depression. Although she was never the top student in her school, her passion for mathematics and science was ignited and she completed a BA and MA at the University of British Columbia, and then a PhD at the University of Cambridge.  
After her studies, she worked at organizations such as UBC, Boeing and the Harvard College Observatory, gaining experience that put her at the forefront of atomic structure theory research.  
Fischer wanted computational physics to be more widely understood and felt the University of Ottawa was well placed to fulfil this mission.  
Fischer believes that collaboration is key for researchers. 
Photo: © Martin Dee
"Some researchers are brilliant enough to do research on their own, like Einstein. But most of us do best in collaborations which rely on different individuals making different contributions."
Dr. Charlotte Froese Fischer
— Mathematician and computer scientist
This year's recipient of the Computational Physics Award is Yaser Saleem, a recent PhD graduate in physics and a change maker in his field. Saleem is building on Froese Fischer's work. 
Saleem decided to attend uOttawa not only because of its reputation for academic excellence in science, but because he had spent his childhood in Ottawa and had always liked its strong cultural environment.  
During Saleem's academic journey at uOttawa, he studied two-dimensional (2D) materials, with a specific focus on graphene nanostructures, a 2D material composed of carbon atoms packed in a honeycomb lattice. His doctoral research investigated how these super thin materials behave when interacting with light.  
Saleem's work has led to exciting discoveries, including new methods for analyzing and characterizing how 2D materials behave electrically, and how they interact with light. These findings hold promise for advancing technologies in optoelectronics, nanoelectronics and quantum computing.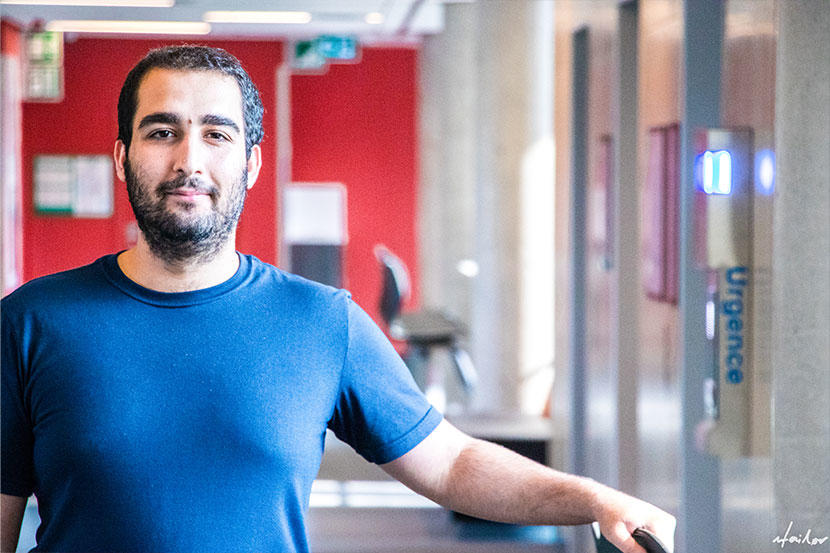 "I am eager to continue exploring the forefront of materials science, pushing the boundaries of knowledge and driving innovations that will shape the future."
Yaser Saleem
— PhD
The Graduate Award in Computational Physics allowed Saleem the freedom to focus solely on his research in his final year of studies. It reaffirmed his passion for pursuing an academic career. Indeed, he has since been accepted into a postdoctoral fellowship position in Hamburg, Germany.  
In the future, he hopes to see uOttawa maintain its strong commitment to academic excellence and scientific integrity.