More than 42,000 people who share a passion for literature, including the Département de français community, walked through the doors of the Palais des Congrès in Gatineau for the 44th edition of the Salon du livre de l'Outaouais (SLO), finally back in person.
From February 23rd to 26th, book lovers, from the youngest to the oldest, were able to enjoy the presence of more than 600 authors, 300 publishing houses and distribution organizations, and tens of thousands of books. Members of the Département de français participated in some of the activities. Here are a few you may have missed:
Nelson Charest : Book signing of Projet terre (February 24th et 26th) 
A regular professor at the Département de français, Nelson Charest was at the poetry booth offering book signings for Projet Terre (Thérien & Charest, 2021), a poetry collective that he co-edited with Michel Thérien, another poet from the region.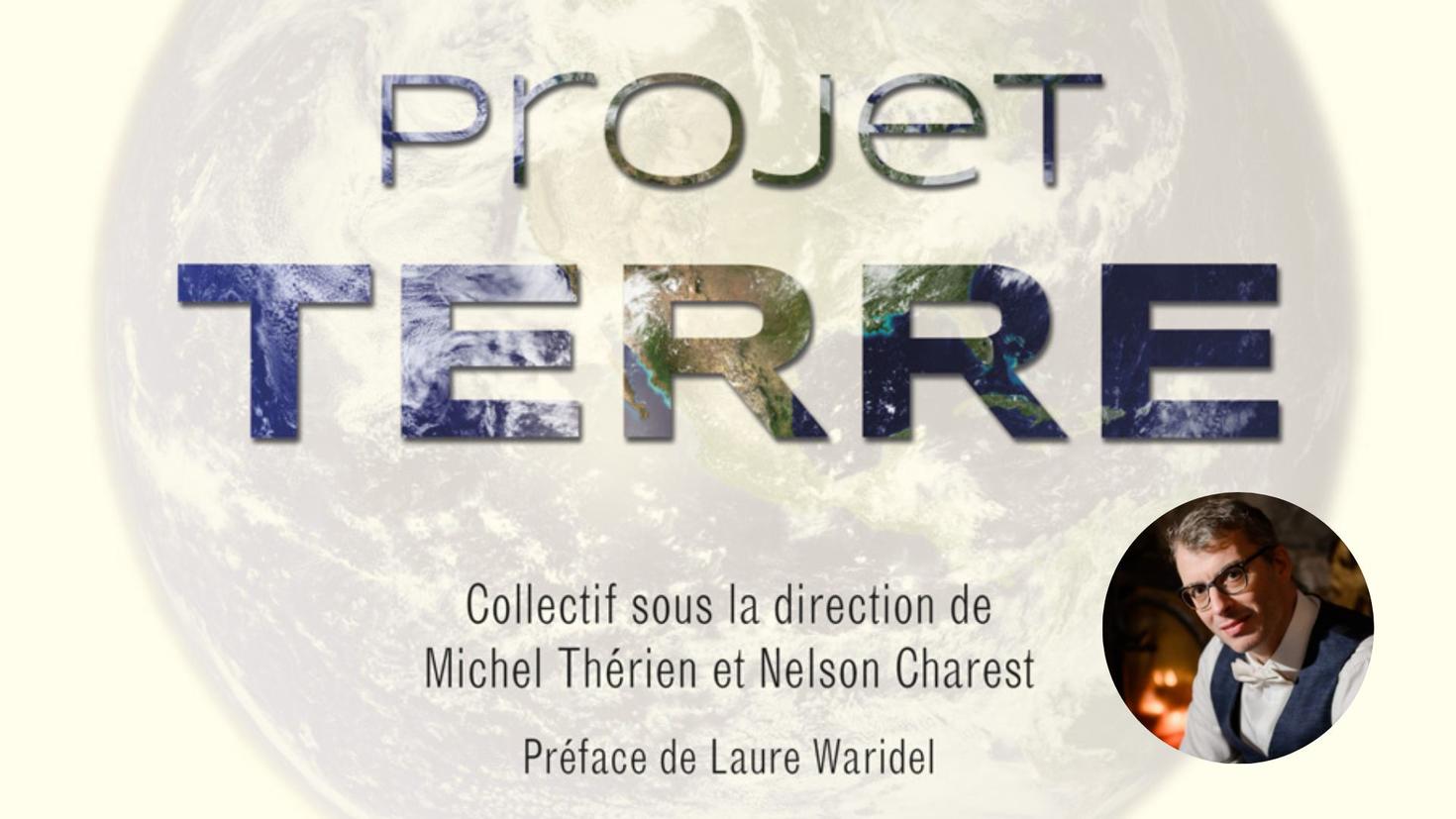 "Our goal was, in a way, to demonstrate "by the numbers" (and quality) the extent of the concern for the Earth, by bringing together several important collaborators from various backgrounds. And my "surprise", from the start, was to see the extremely positive responses we received. Whereas, in fact, most of the poems gathered are worrisome, pessimistic or alarming. The image one gets, I think, is that of a compelling cry, and I was particularly pleased, as a teacher, to see that poetry (also) served that purpose. That's why, in the course of writing the collection, the question "What's the point?" gradually faded away in favor of the obvious: useful or not, it appears that many feel the need to cry out urgency."
Naomi Chauret : Book signing of Princesse promise (February 23rd to 26th) 
A graduate of the Département de français (B. A. Communications et Lettres françaises, 2021), Naomi Chauret was present every day of the SLO to sign her books. Now with nearly seven books under her belt, she had the opportunity to sign several copies of readers who came to meet her.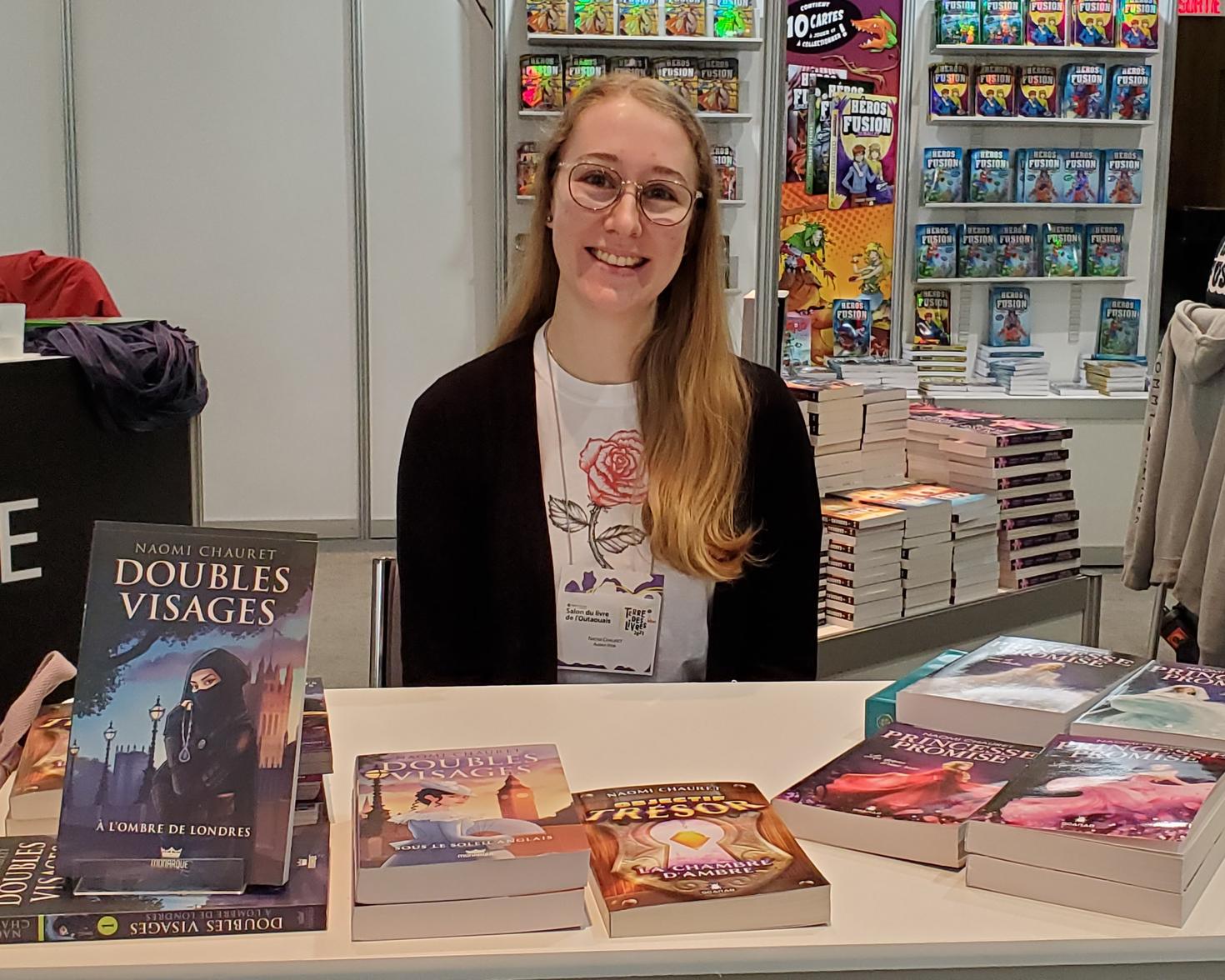 "Although I have done several book fairs in Quebec in the last few years, this was the first time I went to the Salon du livre de l'Outaouais, my region's book fair. At least as an author, because I went every year as a reader! Being in my region allowed me to see many people from my past and present. I also met some great new people, made some great sales and had a great time. Talking with readers and other authors is always a great pleasure. I feel blessed to be able to share my passion for reading and writing with so many people!"
Awarding of the Prix littéraire Jacques-Poirier Outaouais (February 25th) 
Three members of the Département de français were part of the Jacques Poirier Outaouais Literary Award committee: Antoine Geslin (M. A. Lettres françaises, 2022), Alexandre Gauthier (Ph.D. Lettres françaises) and Megan Payne (M. A. Lettres françaises). They had to read about forty books, collections of poetry, short stories or essays having as common characteristics to have a (certain) link with the Outaouais region.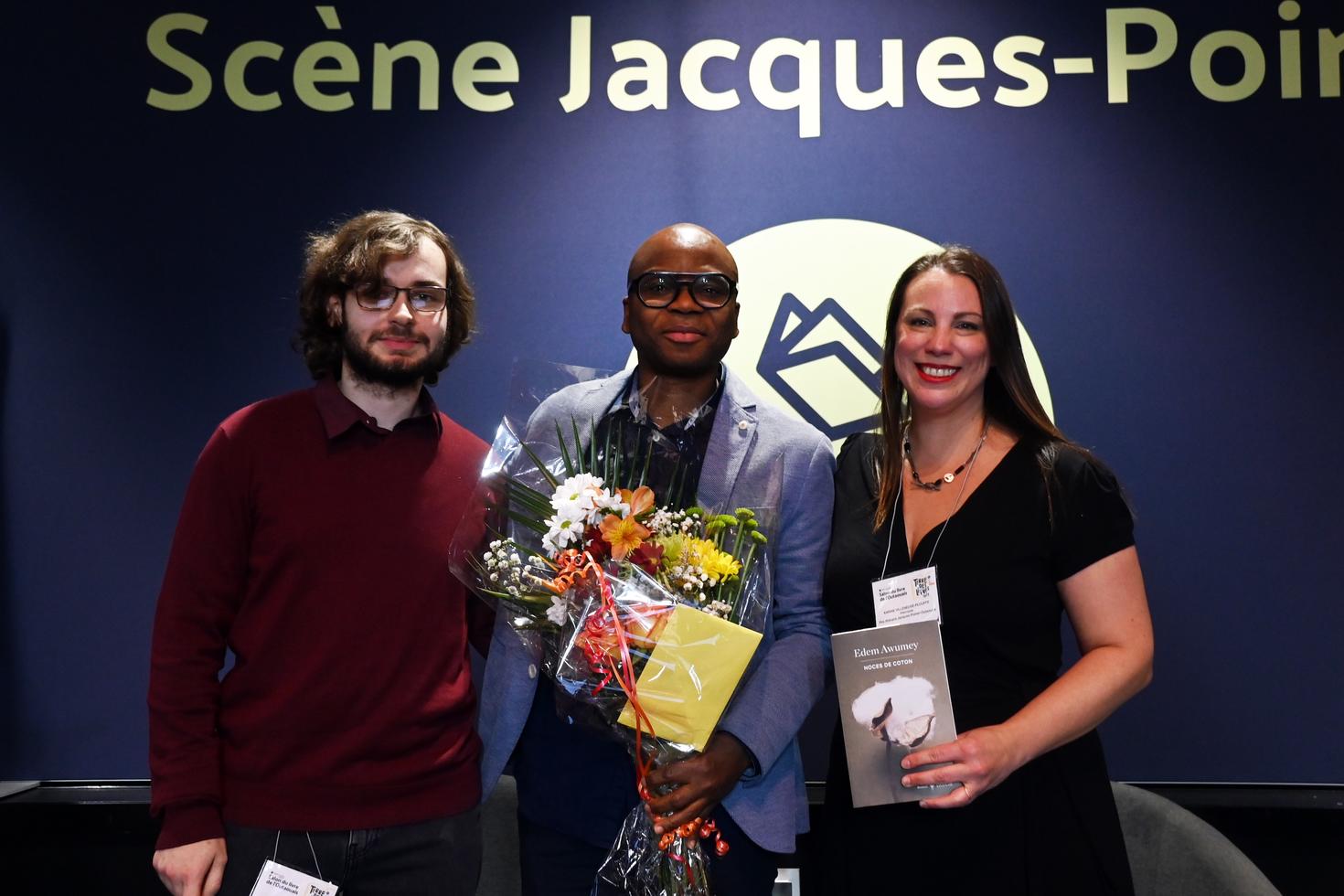 Antoine Geslin comments on the impact of the Département de français on his journey: "My time in the Département de français allowed me to acquire a certain discipline in the analysis of content and in the expression of ideas. It gave me the confidence and legitimacy to enter the world of literature, me, a little layman who was only reading in my corner before starting my master's degree. I think that's the main skill I acquired there. Beyond that, it is of course to know how to filter and organize my ideas to better intervene in public, and to better convey a subject to people who have not studied literature."
After its deliberations, the committee decided to award the prize to Edem Awumey for his sixth novel, Noces de coton (2022). Originally from Togo and a Gatinois by adoption, the author won over the jury with his powerful work that reveals the grim reality of cotton farmers facing the lobbies of multinationals.
Book signings and activities for Catherine Voyer-Léger (February 24th to 26th) 
Catherine Voyer-Léger (M. A. Lettres françaises, 2017) was at the SLO from the 24th to the 26th of February to host some activities on the stages of the Salon, as well as to sign her book Nouées.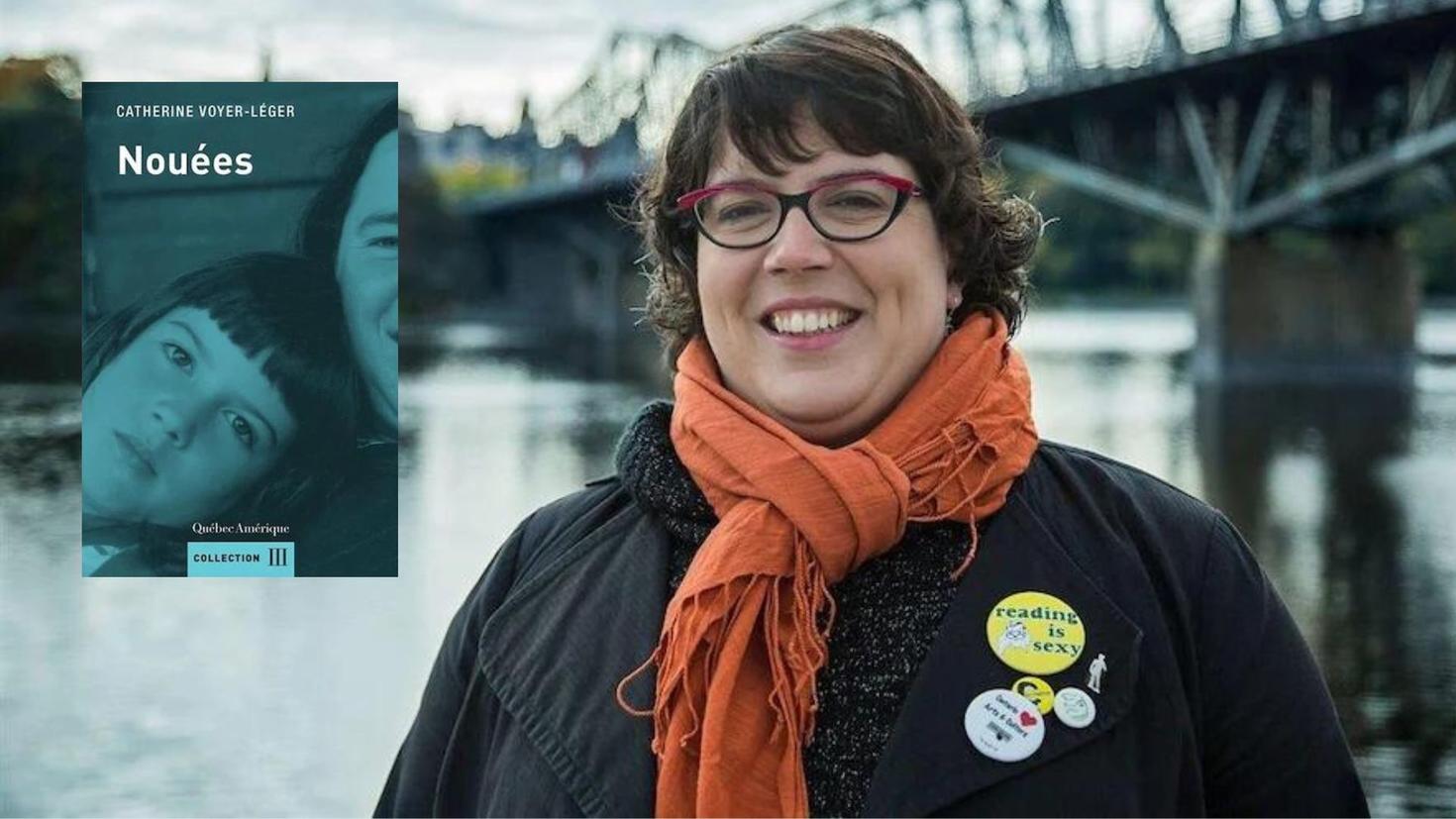 By unraveling her memories in this three-part story with a strong autobiographical content, the narrator questions what forms relationships of trust and attachment, particularly in the mother-daughter relationship. Disturbing, hard-hitting.
Her novel was chosen by the jury of the Rendez-vous du premier roman from the Canadian selection. Several students from the Département de français book club who had read her book were able to discuss it with the author.
Unveiling of the Rendez-vous du premier roman 2023 finalists (February 26th) 
The Département de français book club has been participating in the Rendez-vous du premier roman award for three years now. The goal of this award is to bring together book clubs to read first novels from French-speaking countries, and to share literary discussions within each group.
The six finalists of the 2022-2023 Canadian and non-Canadian selection were announced at the Salon du livre de l'Outaouais. Claudia Bouliane, Professor and Director of Graduate Studies in the Département de français, hosted the meeting with Antoine Geslin (M. A. Lettres françaises, 2022) and Audrey Sigouin (B. A. Lettres françaises) to announce the finalists to the general public.
 
Canadian selection finalists: 
Plessis — Joël Bégin 
Morel — Maxime Raymond Bock 
Dans la nuit arctique — Yann Fourny 
Non-Canadian selection finalists:
Le mage du Kremlin — Giuliano da Empoli 
Les Enfants endormis — Anthony Passeron 
Pourquoi pas la vie — Coline Pierré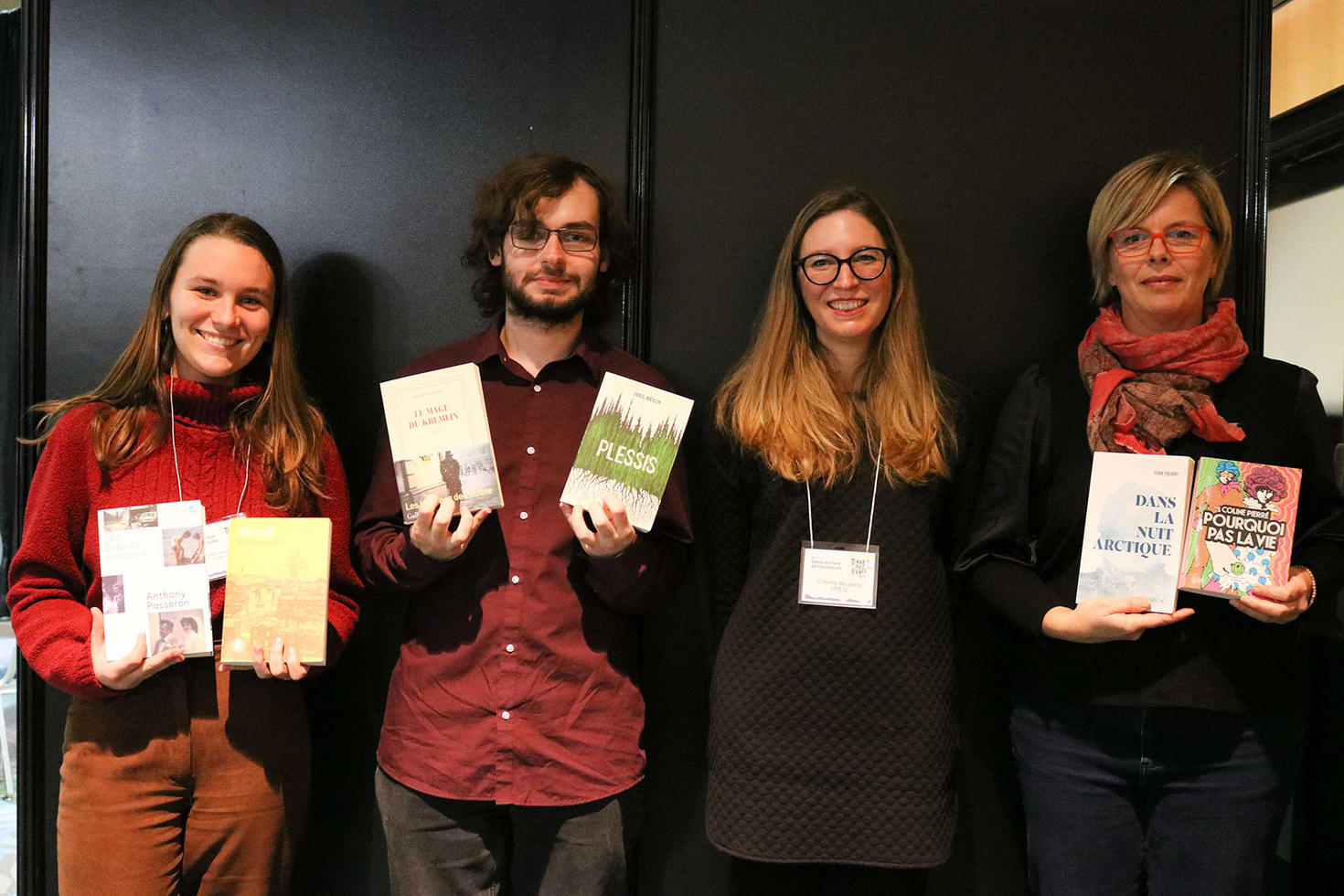 Département's alumna works at the 2023 SLO
The Salon du livre de l'Outaouais is a very interesting opportunity for students in French Literature at the University of Ottawa. As you walked through the books, you could easily run into many of the current students or graduates volunteering there.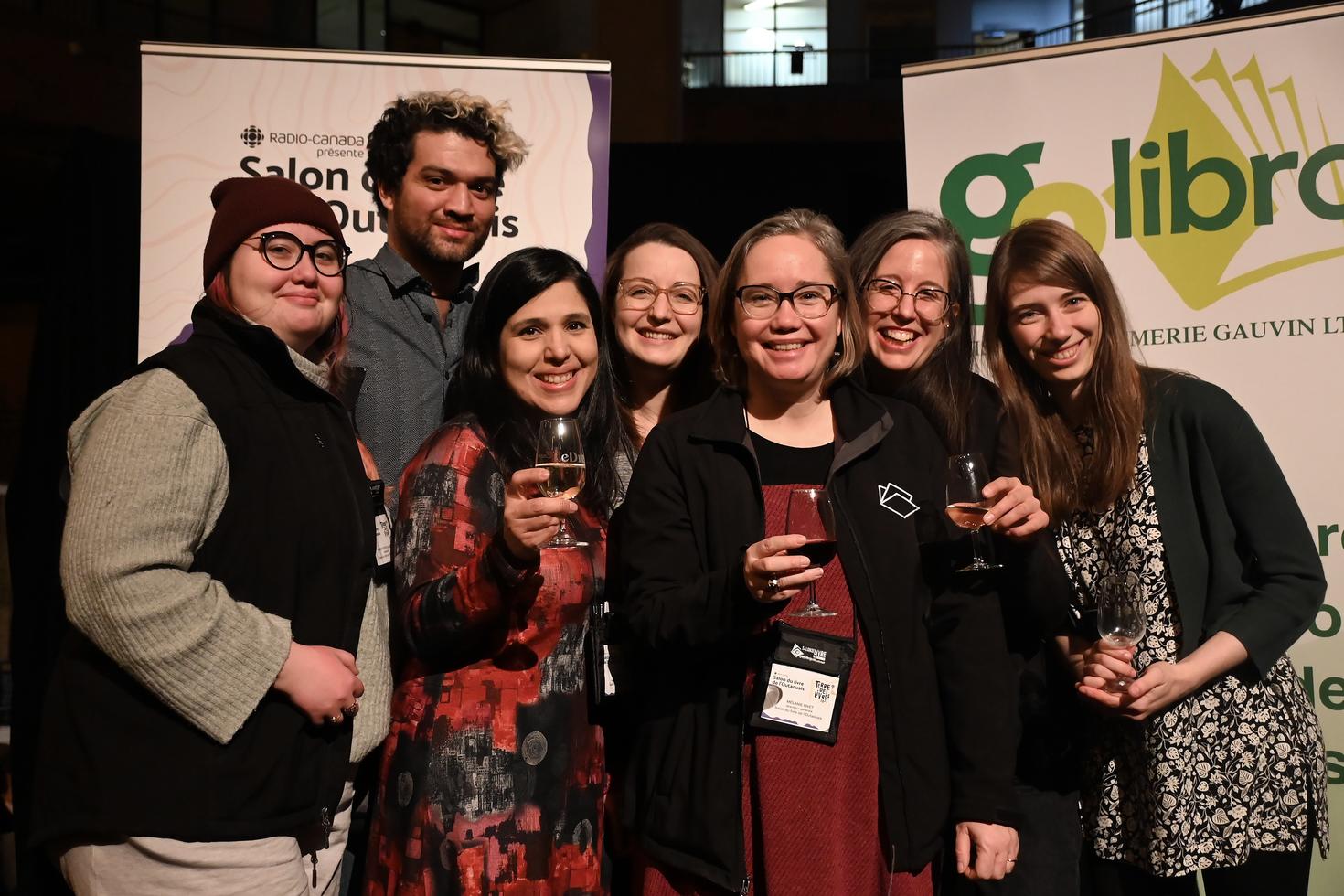 Cassandra Simon (M.A. Lettres françaises, 2021) has landed a job as Communications and Marketing Officer at SLO. She was in charge of media relations, including the presence of radio and television stations at the Salon, as well as the promotion of the SLO in all its forms (production of posters, printing and installation of visuals, writing press releases).
"I have been working for the Corporation du salon du livre de l'Outaouais for a year and a half. When I chose literature in university, I wasn't sure where my studies would lead me, but I thought it would be in a place full of books, and I was not wrong! Working at SLO is an opportunity to get close to publishing houses, printing houses, authors and writers, a great way to follow the life of books since they were created and to dive into a fertile and stimulating environment. It is a dive into the center of the Quebec literary world. I feel like I'm at the crossroads of all the futures I've dreamed of: do I want to get closer to a publishing house? To start writing? To organize large-scale events? Everything is possible at the same time with the Salon du livre! 
I was lucky enough to find a job offer before I finished my master's degree, which allowed me to make a quick transition to the professional world. My studies in French Literature allowed me to develop good writing skills and it was primarily for my writing style that I was selected for an interview. At first, I didn't have much experience in communications, press relations and visual production (the core of the job), but my studies had accustomed me to be versatile, creative in my search for solutions and, above all, to be a critical thinker, and the rest came naturally."
This 2023 edition of the Salon du livre de l'Outaouais was a great success! If you didn't have the chance to attend, maybe you can come back next year, as a volunteer, participant, author or even employee.