Faculty of Education graduate Catherine E. Déri (PhD '22) wins Pierre Laberge Thesis Prize for outstanding dissertation in the Humanities.
The path to earning a PhD is full of unique pressures and life-changing learning. Some students, however, never complete their degrees.  In fact, drop-out rates in Canada average 50% at the doctoral level.  
Reasons for this attrition are complex. Catherine E. Déri's research sheds light on one of the biggest hurdles students face: lack of experience and skills in academic writing. 
In her dissertation La socialisation des doctorants au métier de chercheur : Étude de cas d'une communauté d'apprentissage dans le contexte des cafés de rédaction universitaire, Déri explores the dynamics of learning communities known as academic writing cafés. The movement is growing in popularity at universities across North America, providing support, resources and most importantly — a sense of community — for graduate researchers. 
Déri's qualitative study examines the work of the francophone learning community Thèsez-vous Ensemble. Through interviews with doctoral candidates from 12 Canadian universities and analyses of their interactions on social media, her findings show that participation in academic writing cafés with peers, enhanced students' sense of self-efficacy and socialization into life as early-career scholars. 
Program abandonment can be mitigated, and completion rates improved, according to Déri, when PhD candidates gather regularly to write and to share their successes and challenges.  A shift in perspective and skill set is the key to transitioning from novice researcher to professional scholar.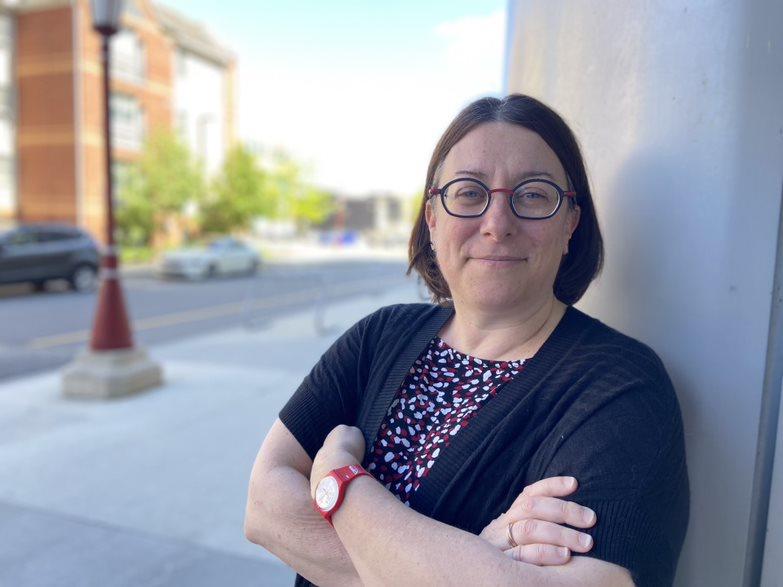 RESEARCH
"Throughout my PhD journey, I have been guided by people who have given me unwavering support, despite a major career transition and a global pandemic."
Catherine E. Déri, (PhD '22)
On receiving the Pierre Laberge Thesis prize and her graduate studies experience Déri says "I feel pride and a sense of accomplishment for receiving this award. This recognition affirms my status as a member of the scientific community and the contributions of my doctoral research." 
"Throughout my PhD journey, I have been guided by people who have given me unwavering support, despite a major career transition and a global pandemic," she explains. "I extend my warmest thanks to the people who served on my thesis committee for their sound advice, and to all the individuals who crossed my path and made my doctoral experience so enriching."  
Bio
Catherine E. Déri, PhD, is a postdoctoral fellow and lecturer at the Université du Québec en Outaouais, and a professor (long-term appointment) in the Faculty of Education at the University of Ottawa. She is passionate about helping to prepare future teachers for careers in schools across Ontario and Quebec. The topic of academic integrity piqued her interest during her doctoral studies, and she continues research on plagiarism prevention in academia, through an international partnership involving 70 researchers in Canada, the United States, and Europe.  Her involvement in the field of education comes after a 25-year career as a Logistics Officer in the Canadian Armed Forces. Her other honours include the 10x10 Alumni with Impact Award from the University of Guelph and the Robert J. Farrelly Award from the Royal Military College of Canada for exemplary contributions to the Master of Arts in Defence Studies program. 
About the prize 
"The Pierre Laberge Thesis Prize recognizes the excellence of two doctoral theses, one in the Humanities and one in the Sciences. The prize was created in honour of Pierre Laberge, a specialist in Kantian philosophy. His career at the University of Ottawa included appointments as Professor and Dean of the former Faculty of Philosophy, then as Dean of the former Faculty of Graduate Studies and Research (1983-89), and finally as Professor of International Ethics. Professor Laberge was President of the Canadian Philosophical Association, the Canadian Federation for the Humanities and the Ontario Council of Graduate Studies (CAGS). He was a brilliant, kind, and generous mentor, colleague and philosopher who contributed enormously to the university community."