Zachary Wynen wants to make a positive impact on underserved communities.
Zachary Wynen is making waves in the field of education and technology. They have a passion for education and a desire to make an impact that have led the teacher education graduate down an exciting career path. 
After graduation, Zachary began a career in Technical Systems with Actua, a renowned nonprofit educational organization. Zachary focused on developing and managing educational technology (EdTech) initiatives that target underserved communities. One such initiative is Indigenous Land Camp experience, which provide Indigenous students with access to innovative, engaging educational resources.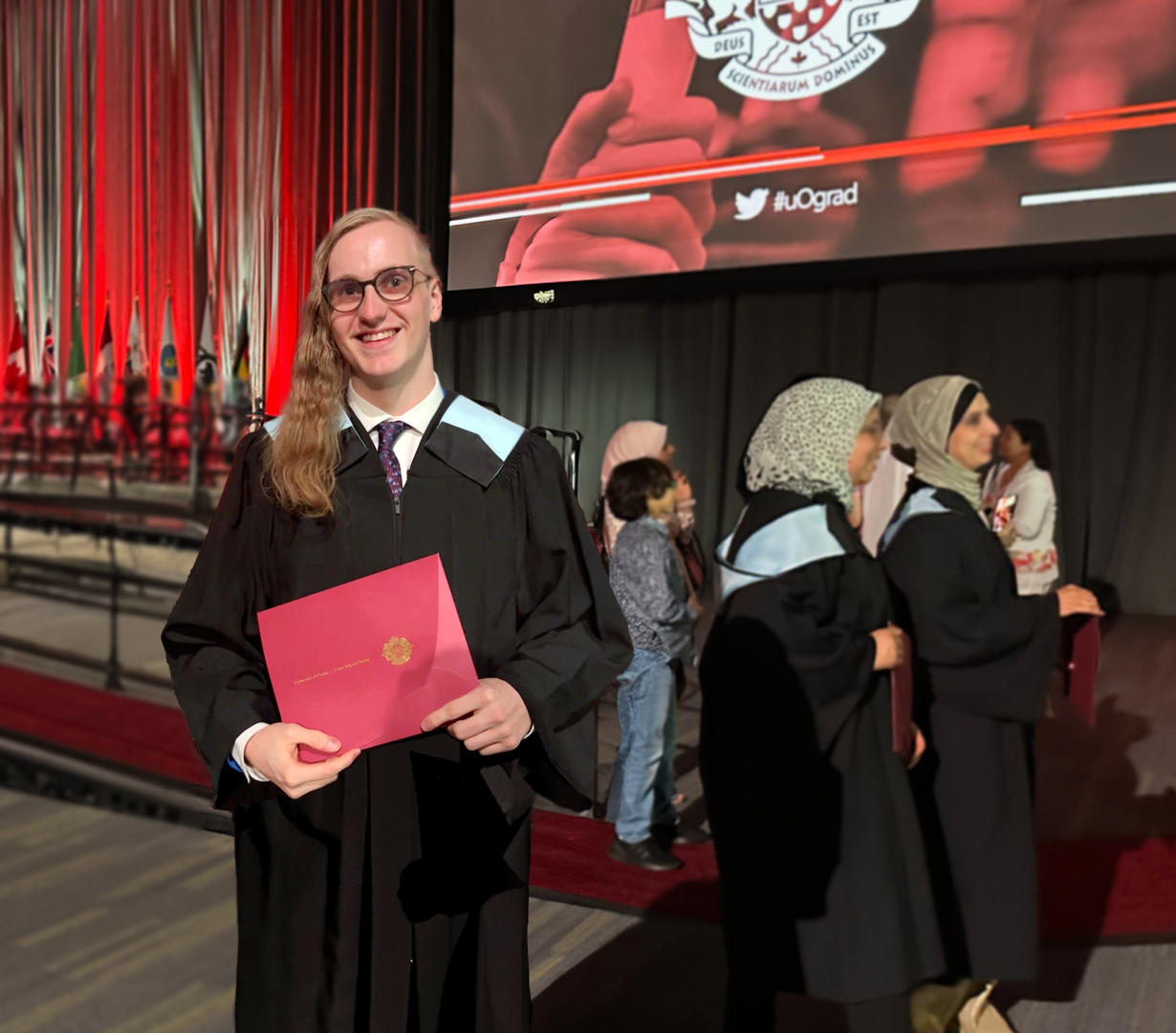 "There are many options besides classroom work. Education can take many forms, and it's worth exploring what education means to you and what form you want your teaching to take in your future."
Zachary Wynen, Teacher Education graduate
Zachary describes their time in the Teacher Education program as two years filled with great friends, fantastic professors and amazing practicum experiences. The program played a pivotal role in helping Zachary discover their true passion and equipping them with the necessary tools to achieve the Guelph Ontario, native's goals.