Kenchina Lajoie is passionate about education and is completing her master's degree at the Faculty of Education on a positive note as the valedictorian for the Francophone cohort.
This native of Haiti admits she can't remember a time when she didn't love teaching, and that this motivated her throughout her studies. The teaching skills that Kenchina has acquired testify to her determination and to her commitment to contributing to the development of her community. In addition to her master's degree in teaching and learning, Kenchina also holds a master's in social sciences and humanities from Université Paris-Est Créteil and a master's in educational institution management from Quisqueya University, Haiti.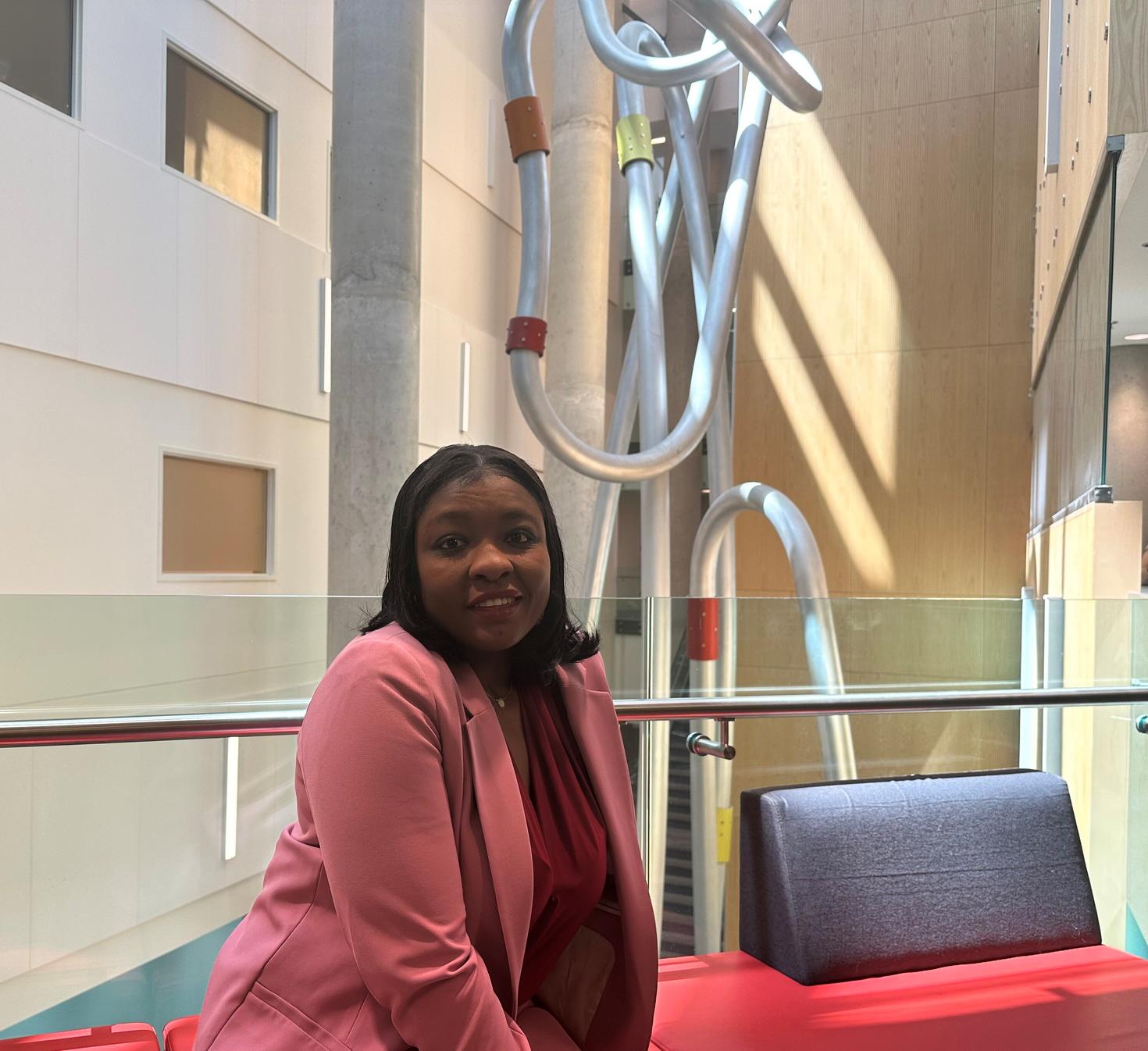 "I may be leaving my alma mater, but I leave with the duty to project the splendid image of our University. As they say: 'To leave is not to die. For my part, I continue to dream."
Kenchina Lajoie
— M.Ed. Teaching and learning concentration program
She draws inspiration from over a decade of experience in education on the ground in Haiti. First she worked as a teacher, shaping the minds of preschool and elementary students, before becoming an educational developer and training consultant. 
Kenchina's active participation in educational conferences testify to her thirst for knowledge and her upmost dedication to her profession. She has already led and presented two major studies in educational research: one on the challenges of teaching reading to Créole speakers (2013) and another that analysed the Haitian preschool system (2015). She is firmly determined to widen the scope of her expertise in teaching strategies.