The Entrepreneurial Concepts Competition is one of many entrepreneurial competitions organized by the Centre for Entrepreneurship and Engineering Design at the Faculty of Engineering. It gives students with entrepreneurial ideas the opportunity to develop business plans and get them off the ground.
Meet the winners of this year's Entrepreneurship Concepts Competition, which include Steampunk Education, a platform that allows STEM teachers to create educational content bundled into kits that they can sell for other teachers to use in classrooms; GastroTrackAI, a mobile app that can process digestive symptoms and provide solutions, and a free skin cancer detection app that can help determine if moles or spots on the skin are cancerous.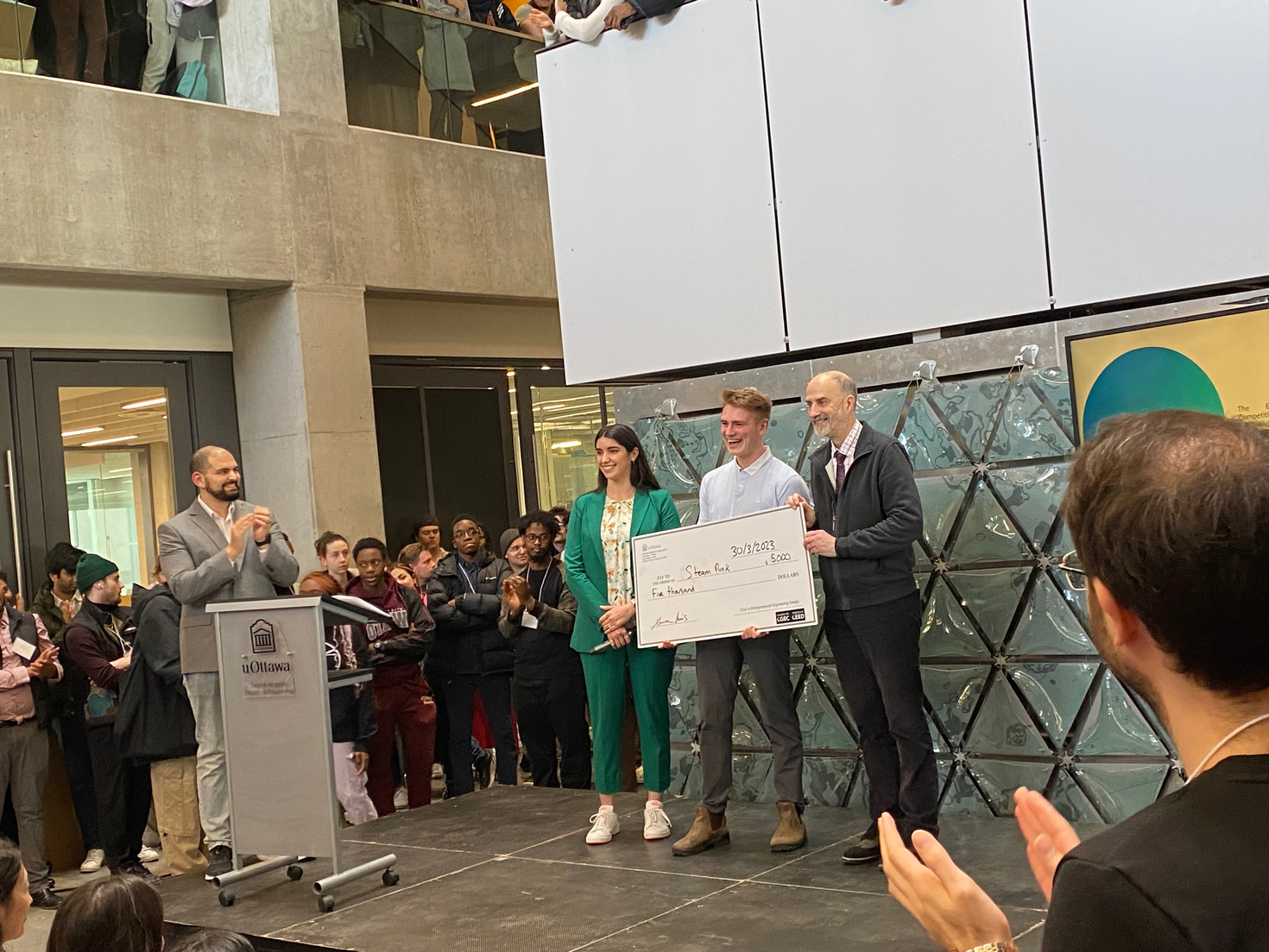 First place: Steampunk Education
The first-place winners in this year's competition are Gabe Braden (COO), Cole Braden (COO), and Engy Elsayed (educational content creator). Gabe is currently a software engineering student, while his brother, Cole, is a high school student currently taking 4U courses at uOttawa. Their partner, Engy, is also a software engineering student, as well as an intern at Google.
Their entrepreneurial concept is a platform called Steampunk Education, which allows teachers to create content as educational kits. Teachers can then sell their courses and kits on the platform and share them with other STEM teachers. The partners describe this platform as a cross between SkillShare and Etsy.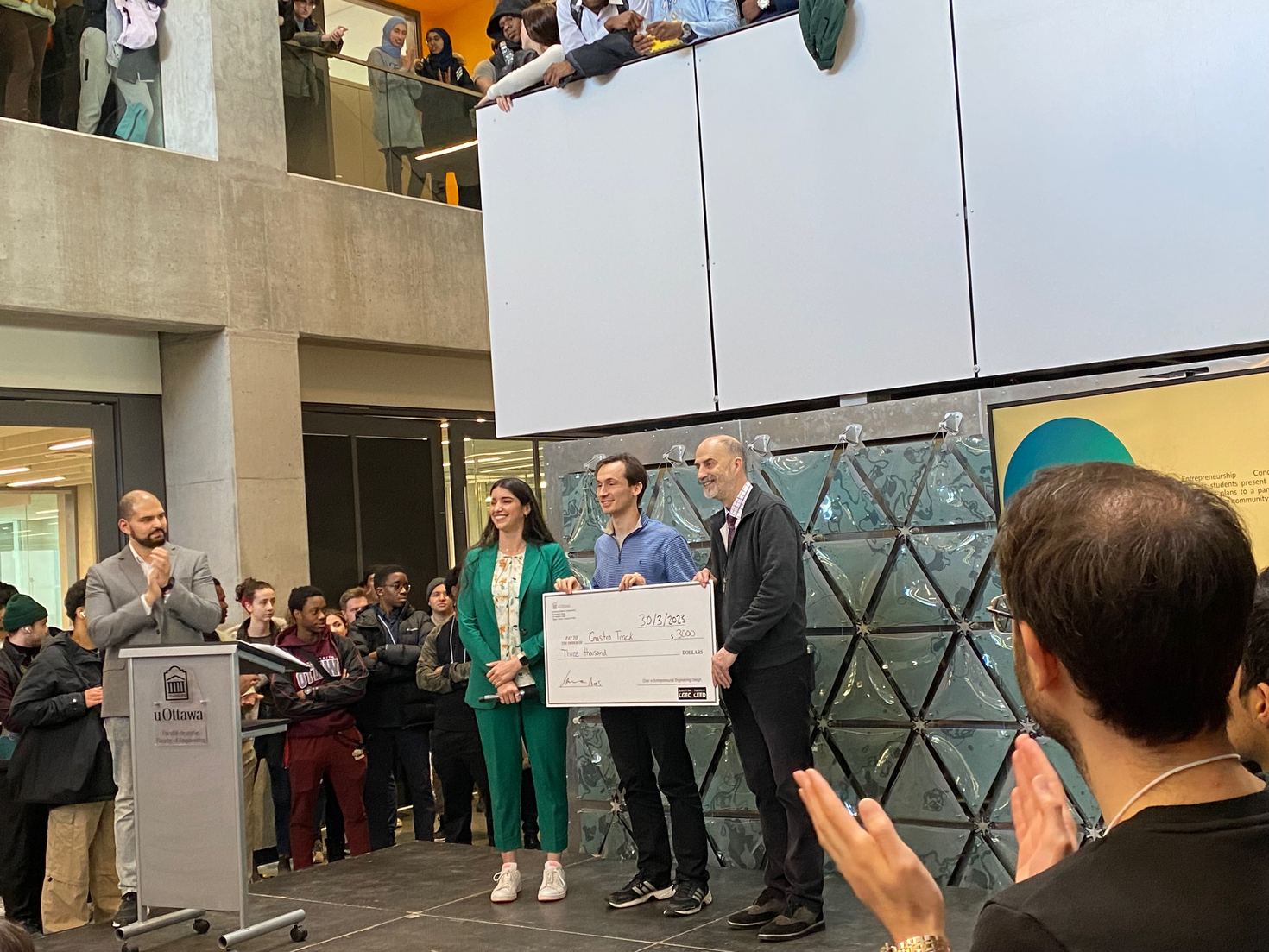 Second place: GastroTrackAI
The second-place winners of this year's competition are Aidan MacAdam (founder and CEO) and David Goguen (co-founder and CTO). Aidan is currently a PhD student in biomedical engineering and the chief technology officer of ReKuPERA Biotech Corporation. His colleague, David, is a computer engineering graduate and the CTO of iROOMit, which has developed an app for finding roommates in Canada.
Their concept is a mobile app that can process digestive symptoms and relate the findings to diet, medication and overall gut health through machine learning. The app will analyze common digestive symptoms using deep learning image recognition, to provide the user with information about their bowel health and the need to schedule an appointment with a gastroenterologist. GastroTrackAI will also be able to suggest dietary programs that could have a positive impact on the user's bowel health.
The two students also participated in the Entrepreneurial Idea Competition, where they finished first.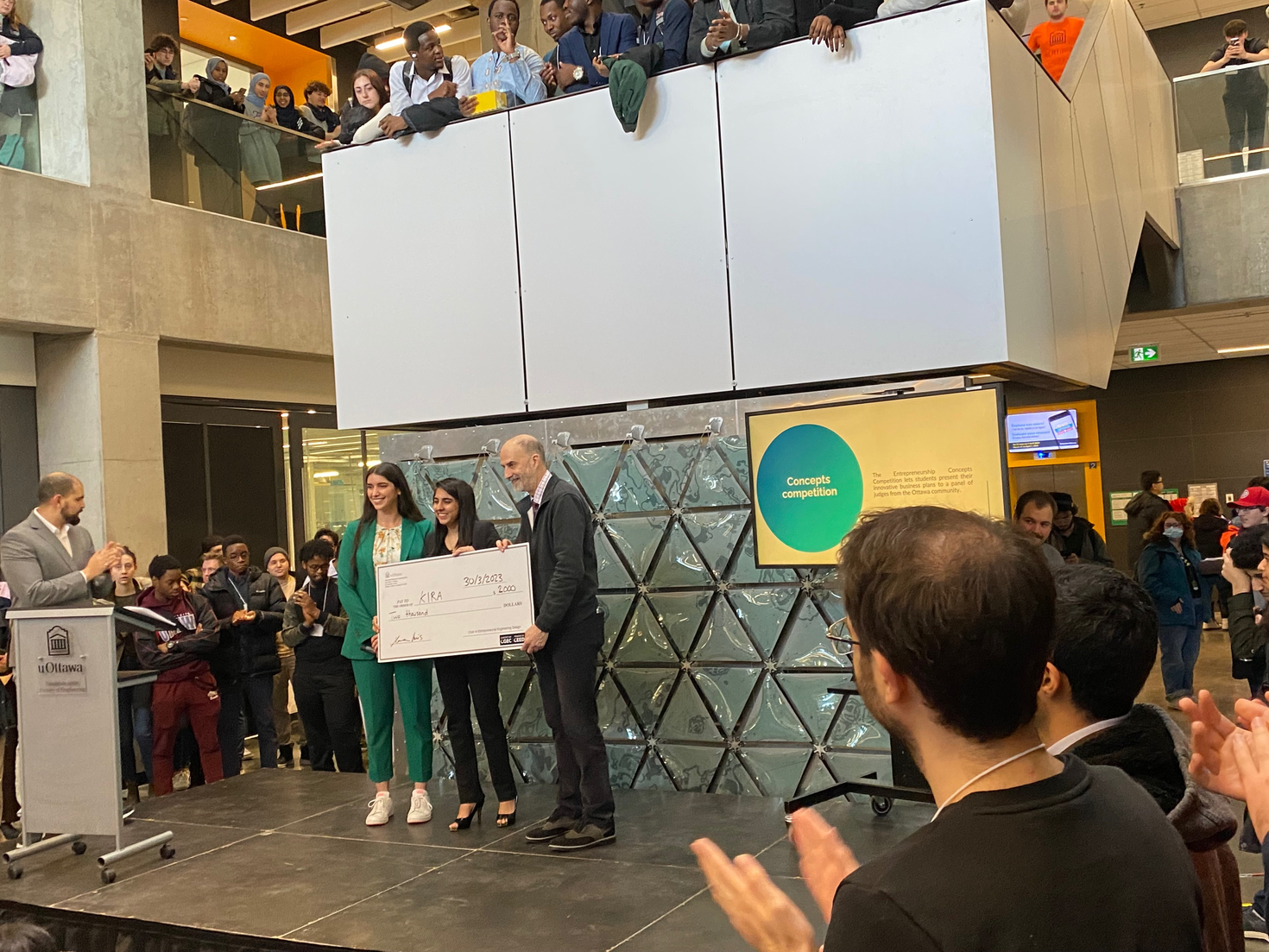 Third place: Skin cancer detection app
The third-place winner of this year's Entrepreneurial Concepts Competition is Kishita Rajesh Pakhrani, a master's student in electrical and computer engineering with a specialization in artificial intelligence (AI). As of now, this is an individual initiative, but Kishita says that if the product is approved, she'll start building a bigger team.
Kishita's concept is a mobile app that can help with early detection of skin cancer. She says that skin cancer is the most common type of cancer. Her concept will use a machine learning model to predict whether a mole or spot on the skin is cancerous or not. The app will be able to store images that can be referenced by medical professionals on visits to a clinic.
Something that makes this app stick out is that it won't be a paid app and will be more focused on patient needs. With the help of dermatologists, the app's algorithm will improve, and the app will store patient data securely.
If you have a great startup idea and are looking to take it to the next step, we encourage you to participate in the Entrepreneurship Concepts competition next year!