Institute of Electrical and Electronics Engineers (IEEE) and the National Society of Black Engineers (NSBE) at uOttawa collaborated to showcase and celebrate Black Engineering Excellence at a gala event last month. With professional guest speakers, and four recognition awards, this night was the opportunity to recognize Black engineering excellence on our campus and beyond. Meet the winners!
Bayza Woldemariam, Excellence in Leadership Award
NSBE president for the 2022/2023 academic year, 3rd year of Biomedical Mechanical engineering at uOttawa 
"I am currently in my third year of Biomedical Mechanical engineering at uOttawa. I started my academic career in the Faculty of science but quickly discovered my passion for innovation and love for math and made the switch over to engineering. I hope to pursue a career in clinical engineering, working primarily on prosthetic development. In my free time, I enjoy playing sports, participating in different clubs, and volunteering, not only to make a change in my community, but to meet new people! 
I joined the National Society of Black Engineers last year as the Vice President of Operations when they were founded, and I am now serving as the President for the 2022/2023 academic year. As a club, we are constantly striving to increase the number of culturally responsible Black Engineers who excel academically, succeed professionally, and make a positive impact on the community!"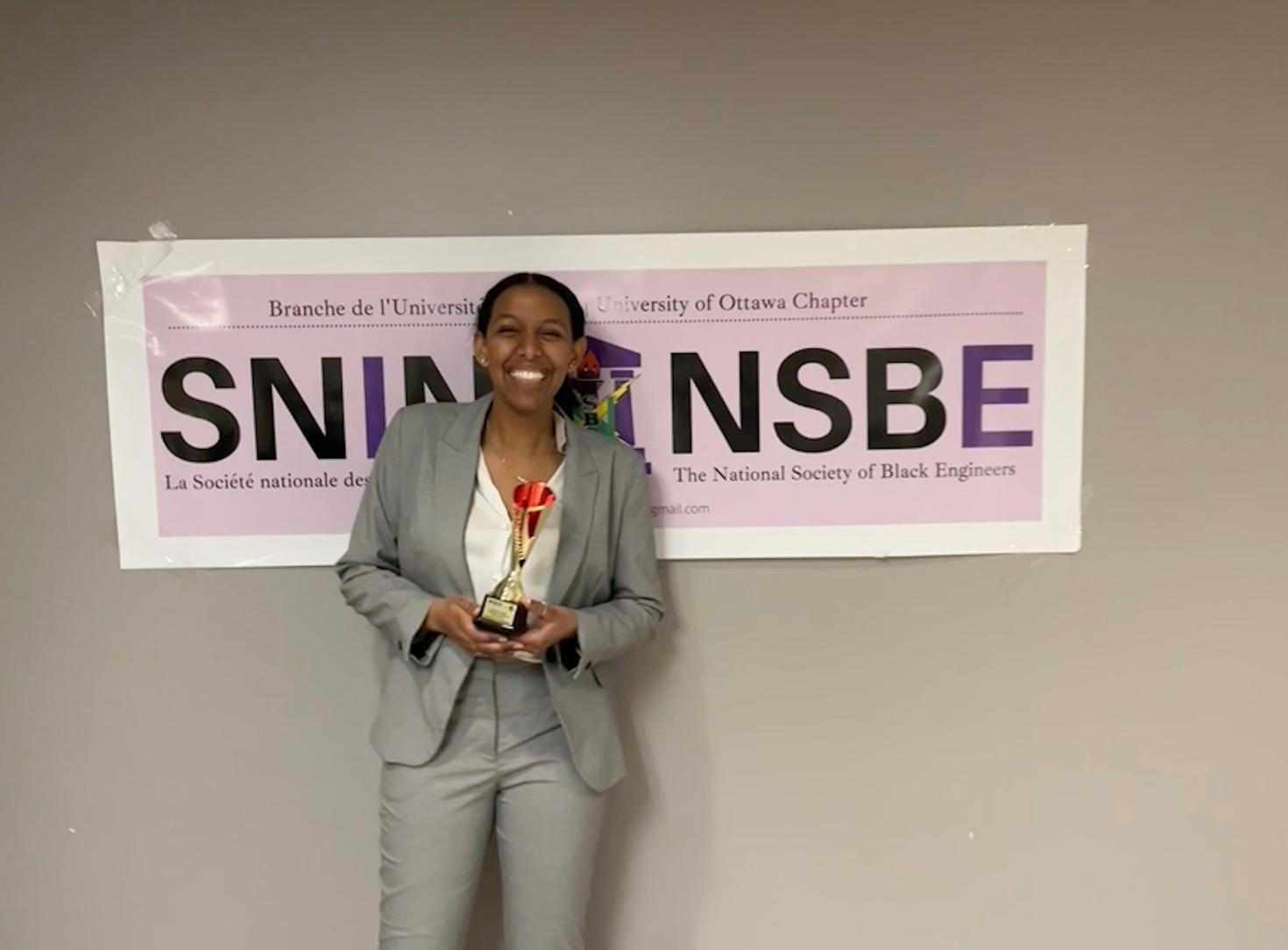 Excellence in Leadership Award
"As a club, we are constantly striving to increase the number of culturally responsible Black Engineers who excel academically, succeed professionally, and make a positive impact on the community!"
Bayza Woldemariam
— 2022/2023 NSBE president, 3rd year Biomedical Mechanical engineering student
Aminata Yakha Sarr, Academic Excellence Award
2nd year of Biomedical Mechanical engineering at uOttawa 
"I am in my second year of Biomedical Mechanical Engineering. I am a Senegalese national who has always wanted to work in the field of medicine, and I love science, so I think this is the perfect program for me. I came to the University of Ottawa to study in the field I have always wanted and to fulfill my goals and dreams. I also try to actively participate in student life by volunteering and getting involved in different organizations. I am an ambitious and determined person, always ready to try new things and learn more. Winning the Academic Excellence Award is very important to me because it motivates me to do better especially knowing that the program is very challenging. I am very grateful for this. I want to succeed brilliantly even if it requires a lot of effort."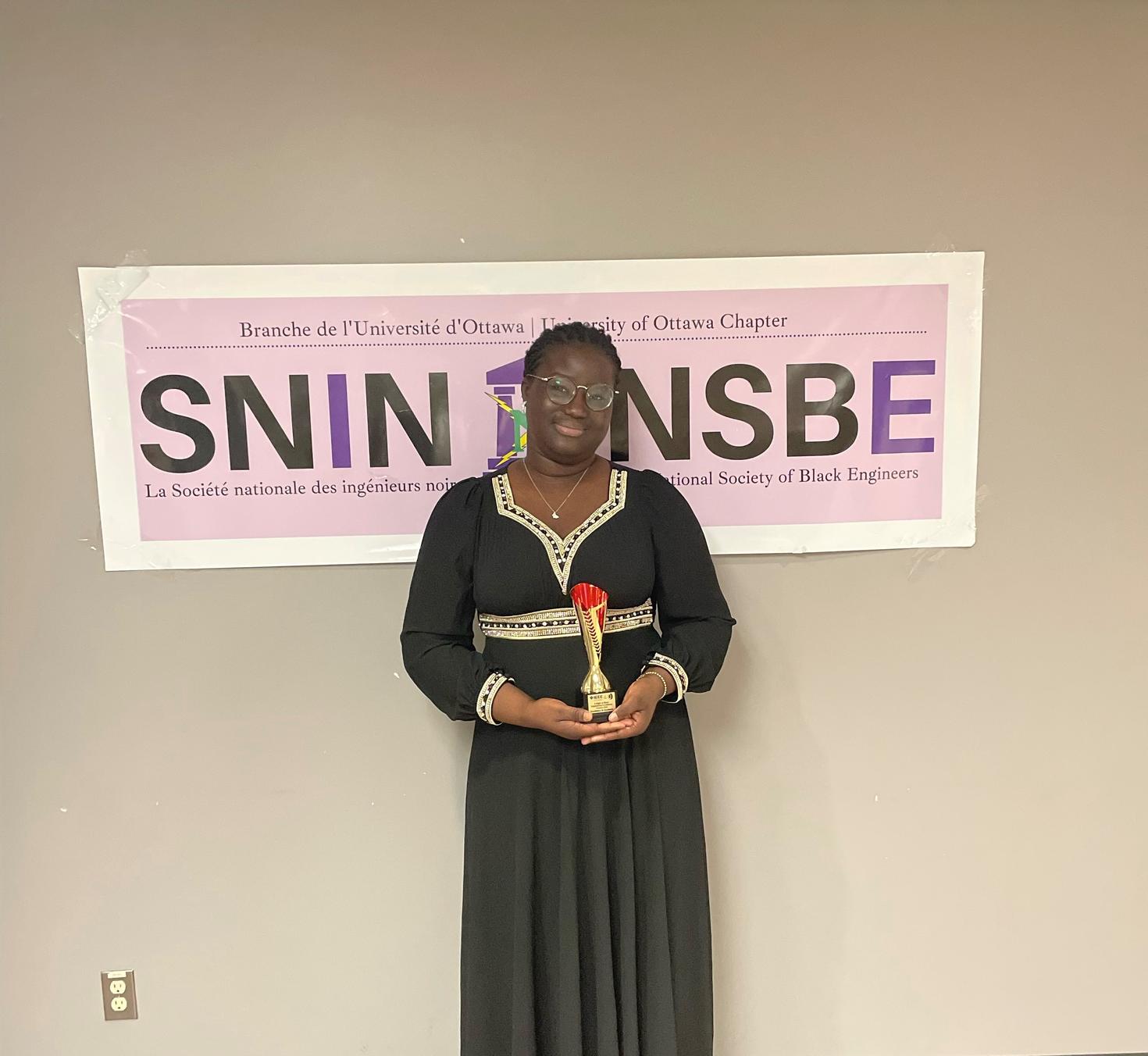 Academic Excellence Award
"Winning the Academic Excellence Award is very important to me because it motivates me to do better especially knowing that the program is very challenging."
Aminata Yakha Sarr
— 2nd year Biomedical Mechanical engineering student