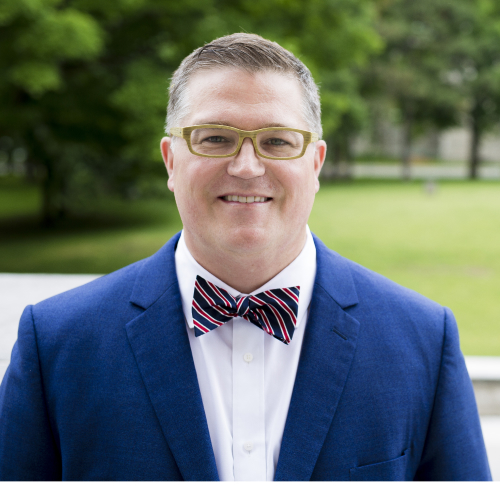 Profile
François Larocque
Chaire de recherche sur le monde francophone, Droits et enjeux linguistiques
Full Professor, and 2021 Fellow of the Pierre Elliott Trudeau Foundation


B.A. (Ottawa)
LL.B. (Ottawa)
Ph.D. (Cambridge)


Room
57 Louis Pasteur, Room 377
Phone
Office: 613-562-5800 ext. 3283
Biography
François Larocque studied philosophy before graduating from the common law French program in 2000. He clerked both at the Court of Appeal for Ontario (2000-2001) and at the Supreme Court of Canada (2001-2002), working successively for the Honourable Justices Charron, Borins, Goudge, Labrosse and Arbour.
A Commonwealth Scholar, SSHRC Doctoral Fellow,  a Fondation Baxter & Alma Ricard scholar, and Honorary Prince of Wales Scholar, Larocque began his doctoral research in 2002 at the University of Cambridge (Trinity College) under the joint supervision of professors James Crawford and Philip Allott. His thesis examined the jurisdiction of national courts in civil proceedings for serious violations of international law.
Dr. Larocque has published in the areas of philosophy of law, Canadian legal history, civil liability, human rights and international law. He is currently most active in two areas of research:
1.    Language Rights in Canada
Dr. Larocque holds the Research Chair on Language Rights and is a member of the University of Ottawa's Collège des chaires de recherche sur le monde francophone. His research is centered on the constitutional protection of the language rights of French-speaking minority communities in Canada, but he is also interested in language management schemes more generally.   He is is editor of the legal section of the Compendium of Language Management.
For more information on professor Larocque's research, please visit the website for the Research Chair on Language Rights.
2.    Civil Liability for grave breaches of international human rights
Building on his doctoral research, Dr. Larocque remains most interested in the field of transnational human rights litigation, that is, civil actions in the domestic courts of one country in relation to grave human rights violations that occurred in another country.  This broad area of concern blurs the conceptual boundaries that once separated international and domestic law on one hand, and public and private law on the other. Specific areas of interest include the development of international torts, universal jurisdiction, the law of State immunity, forum non conveniens, and other prudential considerations. He is the author of "Civil Actions for Uncivilsed Acts" (Irwin Law, 2010) the first Canadian treatise on transnational human rights litigation. In addition to his academic research on the subject, Larocque has intervened as counsel inBouzari v Islamic Republic of Iran (CA Ont), Kazemi v Islamic Republic of Iran (QSC, QCA, SCC), Club Resorts v Van Breda (SCC). Larocque has also testified as an expert witness before the House of Commons Sub-Committee on International Human Rights on issues relating to transnational human rights litigation.
François Larocque was born and raised in Sturgeon Falls, Ontario.
Courses
Les droits linguistiques au Canada - CML 4519/DRC4731
Délits civils - CML 1637 C