It's that time of year, when nearly 9,000 graduating students walk across the stage to receive their diploma. At this time, we realize the breadth of experiences and the hard work and determination that go into being a uOttawa student.
Our students are what make our campus rich and diverse, and each graduating student has a unique story to tell. These seven graduates remind us of the importance of serving your community and continuing to learn and acquire new skills.
Polsia Carrozza, JD, L.LL 
Faculty of Law 
Drawing strength from community and inspiration from family 
Polsia Carrozza, who is from a Métis family in northern Ontario, knew two things early on: she wanted a career that would equip her to contribute to her community—and she didn't want to be a lawyer.  
Her mother, a single parent, had gone back to school in her late thirties to earn a law degree at uOttawa—and Polsia, who often accompanied her to class as a preschooler, had grown up with a firsthand appreciation of just how difficult the journey can be.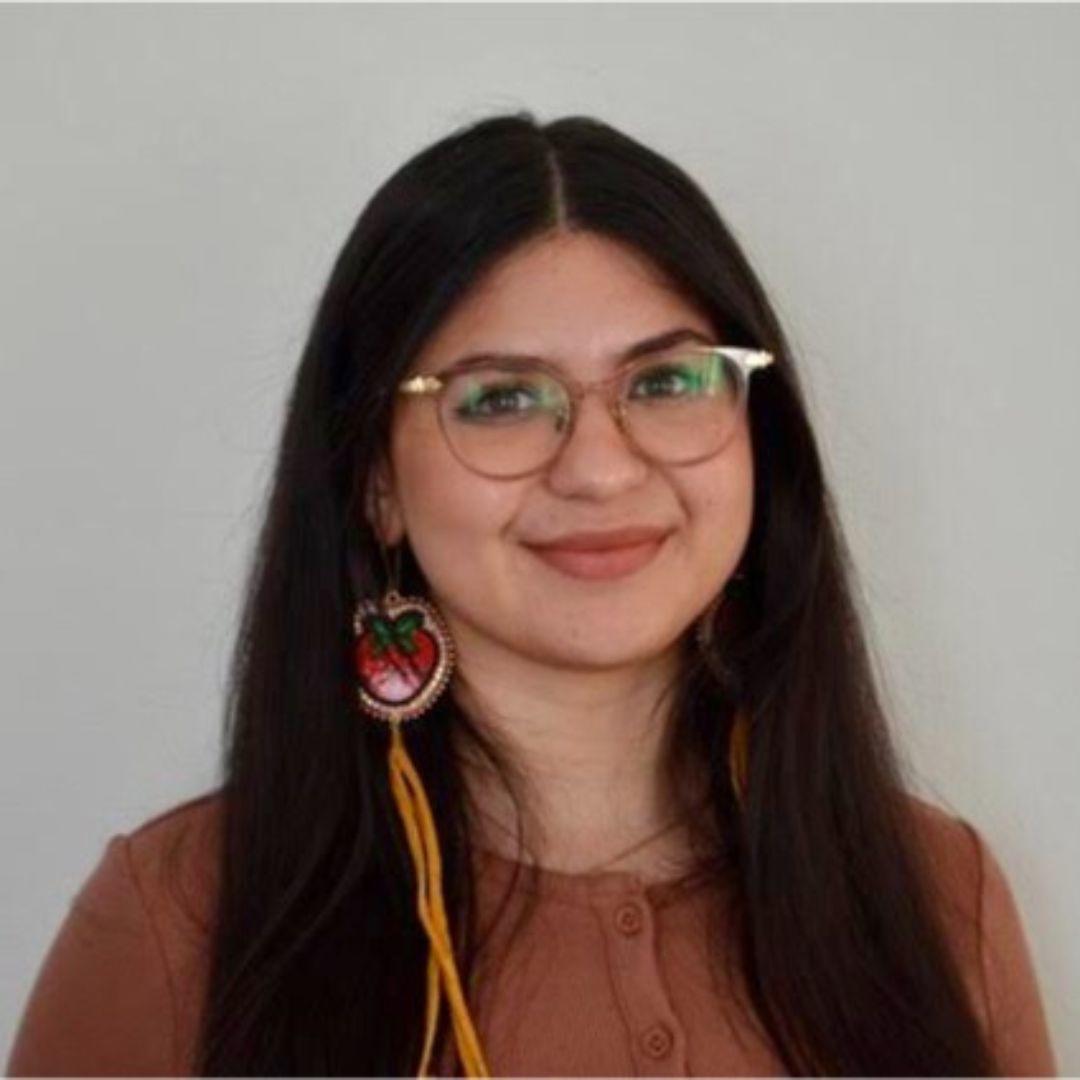 uOGrad
"Some of my earliest memories are sitting in a classroom in the Fauteux building, colouring while my mom studied."
Polsia Carrozza, J.D., L.LL 
— Faculty of Law
She pursued an Honours BA in psychology instead. But just over halfway through her program, during a student job with the federal government, her thinking took a U-turn. She began to consider going to law school after all, and several mentors at her workplace encouraged her to apply.  
"Three years later, I can confidently say this was the right decision," says Polsia, who credits her perseverance and success to support from family, friends, mentors and her community.  
Shortly after entering law school, she joined the Indigenous Law Student's Association (ILSA), and just one month later, she helped present a motion to uOttawa's student union to allow ILSA to become an independent student government. The motion passed unanimously and ILSA became the Indigenous Law Student Governance (ILSG). Polsia eventually went on to serve in several roles, including as co-president. 
While serving on the ILSG, she had the opportunity to help plan and host fundraisers for the Indian Residential School Survivor's Society, Minwaashin Lodge, and the Native Women's Association of Canada. In her final year at uOttawa, she worked tirelessly as part of the ILSG executive to help secure stable funding for the group.  
Polsia hasn't yet determined what area of law she will specialize in, but she has already gained some exposure to family law, intellectual property policy, and human rights cases. She has landed a job at a national, full-service firm, where she hopes to explore her options and identify a specialty. 
Melika Ataebi, MSysScEng (Master's in Systems Science and Engineering)
Faculty of Engineering 
Making the most of real-world learning opportunities 
The world of data may strike some students as dry, but Melika Ataebi is intrigued by the stories that data can tell if you pay close enough attention—and she's keen to keep honing her analysis and visualization skills so she can see them clearly.  
Melika is a big believer in looking beyond the classroom to develop knowledge, so she valued the opportunities she had to tackle real projects and learn on the job during her degree. "The access I had to the latest technologies at school was valuable, but I think real projects, internships, co-ops and similar opportunities play an even more important role in facilitating effective learning," she says.  
As an international student, Melika was determined to make the most of her experience in Canada. Eight years after completing her undergraduate degree, Melika became a mother to her daughter and used her parental leave to apply to universities. During her master's program, she engaged in a variety of projects and internships, both on and off campus, all while juggling the challenges of being a new mom. "Besides broadening my knowledge and capabilities, these experiences were great for networking and developing soft skills," she says. "They really shaped my learning and opened doors."   
Among these opportunities, one that stands out is her experience at the Centre for Entrepreneurship and Engineering Design (CEED), where she worked as a teaching assistant and project manager.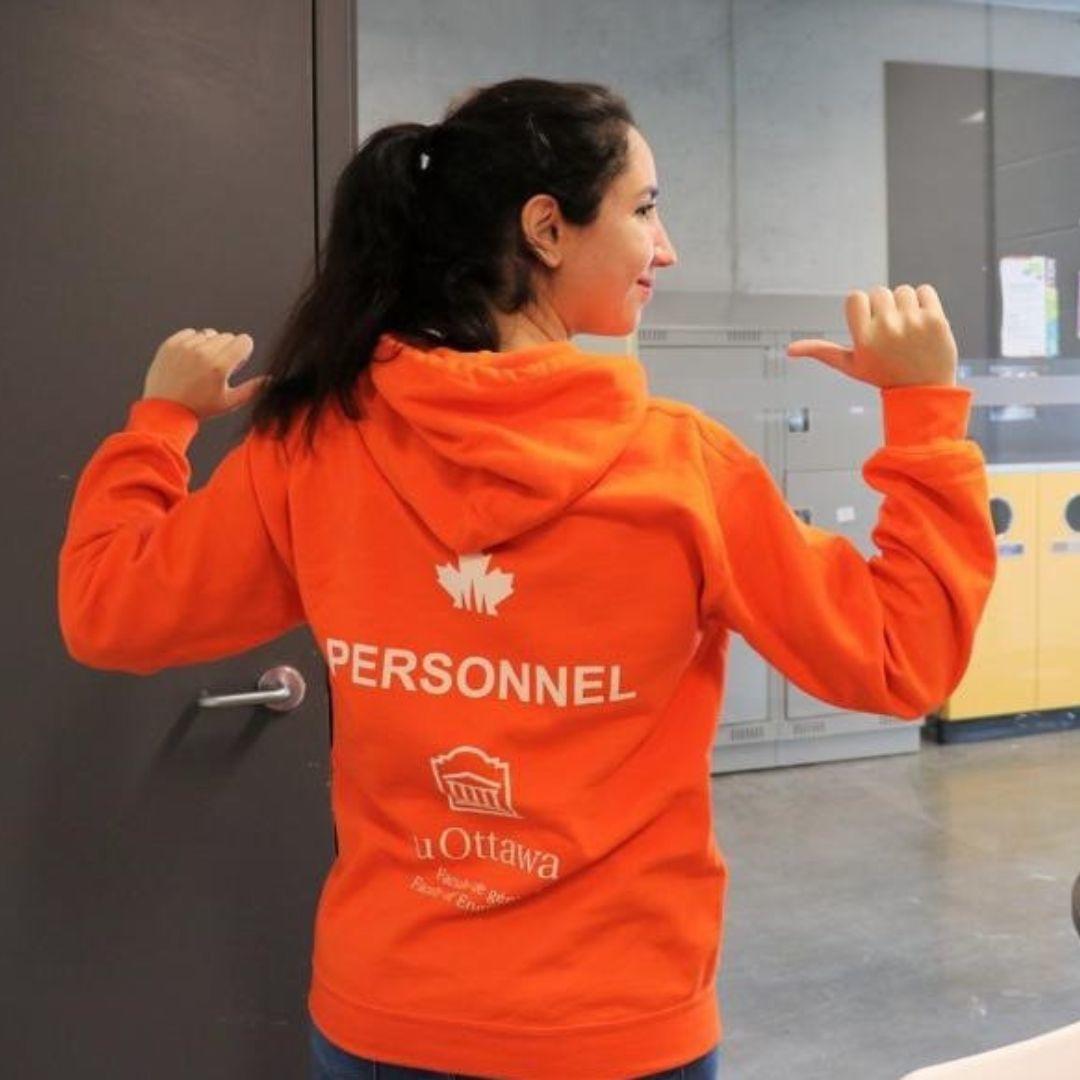 uOGrad
"Working at CEED allowed me to help undergraduate students with their projects while also learning from them. My supervisor and team were the best ever."
Melika Ataebi, MSysScEng
— Faculty of Engineering 
Melika credits all these rewarding experiences to a person she has never met: Chase Van Dusen, an academic officer at uOttawa's Faculty of Engineering, who took the time to answer her questions when she was deciding which university to attend for her master's degree.  
"I sent an email with some general questions," she says. "At the time, I wasn't even seriously considering uOttawa—I didn't even want to bother searching the website! But I received a thorough response that addressed each of my questions in separate paragraphs. This level of support and sense of responsibility completely changed my perspective." 
Looking back, she couldn't be happier with her decision. And the response she got taught her an important lesson. 
"A small act can make a big difference and change someone's life," she says. 
Puvithira Balasubramaniam, B.Ed. 
Faculty of Education 
Acquiring the skills to support students of colour 
Growing up in Cornwall, Ontario, Puvithira Balasubramaniam struggled to embrace her dual identity as a  Tamil-Canadian. She attended uOttawa so she could become a teacher and help students in similar situations. 
"I didn't see many others who looked like me in school, and there wasn't much guidance to help me navigate the experience," she says.  
But when she arrived at McGill University to start her undergraduate degree in biochemistry, she found herself in a diverse community of learners—and it was an eye-opening experience.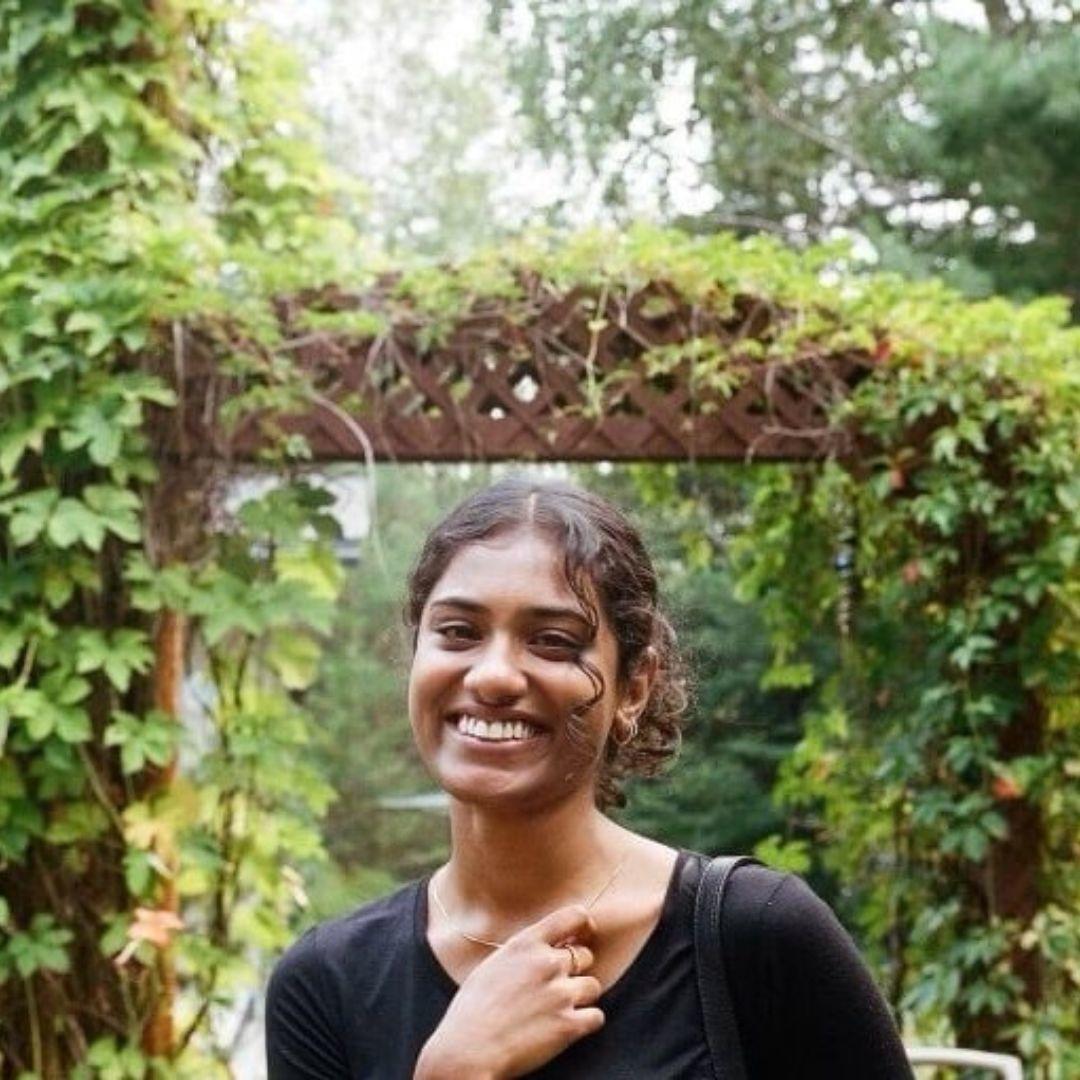 uOGrad
"I decided that after my science degree, I would pursue a career in education so I could help create inclusive, equitable spaces for the next generation of diverse learners."
Puvithira Balasubramaniam, B.Ed. 
— Faculty of Education
Puvithira graduated from the Urban Communities Cohort  (UCC) of the uOttawa Teacher Education program this spring. UCC candidates work at schools that have been identified as "urban priority" due to the diverse cultures, languages, ethnicities and residency statuses that make up their student populations.  
While in the teaching program, she discovered an interest in better understanding the role her identity plays in her own teaching practice, so she joined the Teacher Candidates of Colour Collective, which aims to lead initiatives to dismantle systemic racism in educational institutions through decolonizing workshops, teacher research projects, and networking events.  
"My time with the collective also motivated me to learn more about students with dual- or multi-identities," she says. She created a poster series about BIPOC women in STEM for the collective's Critical Teacher Project and wrote a blog for the Equity Knowledge Network about the need for BIPOC representation, culturally sustaining pedagogy, and social justice education in science classrooms. 
Puvithira also found time to take part in the Undergraduate Research Opportunity Program, through which she conducted a systematic literature review of the lived experiences of immigrant, first- and second-generation students.  
She plans to continue her studies with a Master of Education at the University of Manitoba this fall, where she will focus on cross-cultural, sociological and philosophical foundations in her ongoing research on ways to sustain the dual- and multi-identities of students of colour. 
"Ultimately, I hope to share and use my findings in the science classroom so my students feel belonging and validation in who they are." 
Liz Tran, B.Com (Hons.) 
Telfer School of Management 
Landing a consulting job with one of the "big four"  
Many commerce students hope for a job offer from a consulting firm after graduation, but the competition is notoriously fierce. But uOttawa student Liz Tran, a first-generation Vietnamese Canadian and the first in her family to attend university in Canada, pulled it off. 
Majoring in marketing with a complementary option in business analytics, Tran says her passion for sales and project-based environments motivated her to pursue a business degree. She used her time in the Telfer School of Management to participate in national case competitions, research and consulting projects, and the school's equity, diversity and inclusion (EDI) committee.  
On the EDI committee, she represented more than 4,000 undergraduate students and helped with initiatives to make Telfer more inclusive. She also coordinated a scholarship that saw the committee fund the junior case of the Telfer Internal Case Competition in 2022.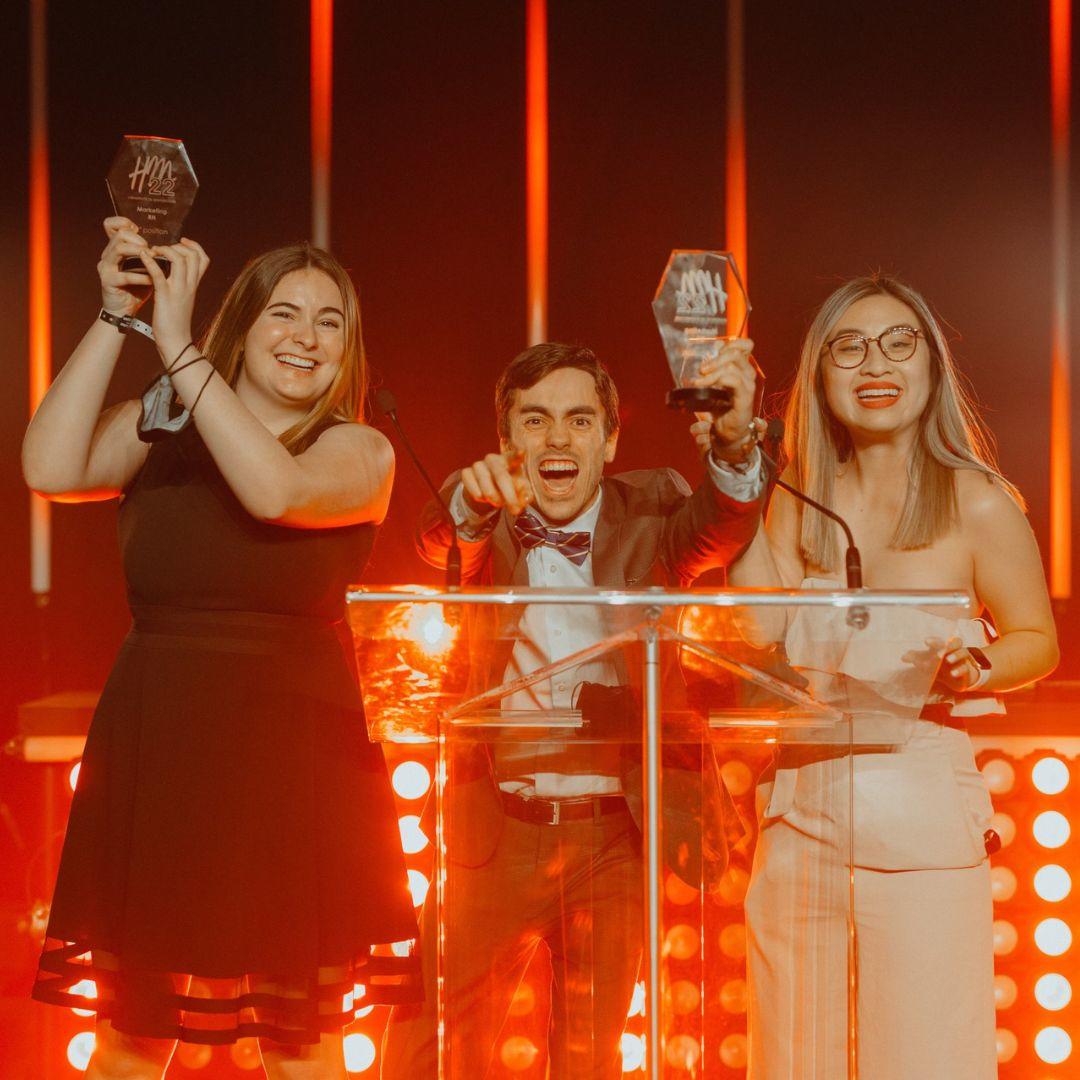 uOGrad
"That led to the committee receiving recommendations about what we could do to empower students on campus."
Liz Tran, B.Com (Hons.) 
— Telfer School of Management 
She also had the chance to work on an EDI resource for Telfer that is now available to help students, professors and staff members create more inclusive environments and events. 
Two fourth-year projects were particularly influential in her trajectory, says Tran. One was a research project that was part of a course on the application of business analytics. She and her team developed a plan to optimize travel routes for Lanark County ambulances to help them respond more efficiently to distress calls.  
The other was a social enterprise consulting project related to a digital marketing class that involved rebranding an enterprise associated with the Parkdale Food Centre in Ottawa. The enterprise aimed to give disadvantaged youth the chance to work in a business setting. (The project sells North African spices to fund its operations and employ youth.) 
But Tran says it was her participation and success in case competitions that really transformed her university experience and inspired her interest in consulting. She managed to land a job with one of the "big four" upon graduation, and hopes to move up the ranks.  
"Eventually, I'd love to reach a position where I can travel for work and see the world," she says.  
Uzair Sayani, PhD in Biochemistry
Faculty of Medicine
Putting advanced science skills to work 
Originally from Mississauga, Uzair Sayani completed his BSc at Brock University before making his way to Ottawa for graduate studies. Now in possession of a newly minted PhD in radiochemistry and molecular imaging, he's still figuring out what his next steps will be—but he's considering government or industry work as a chemist or radiochemist. 
Sayani says he knew from an early age that he wanted to pursue a PhD in science. At Brock, he studied biology, chemistry and biochemistry with a focus on their applications in society.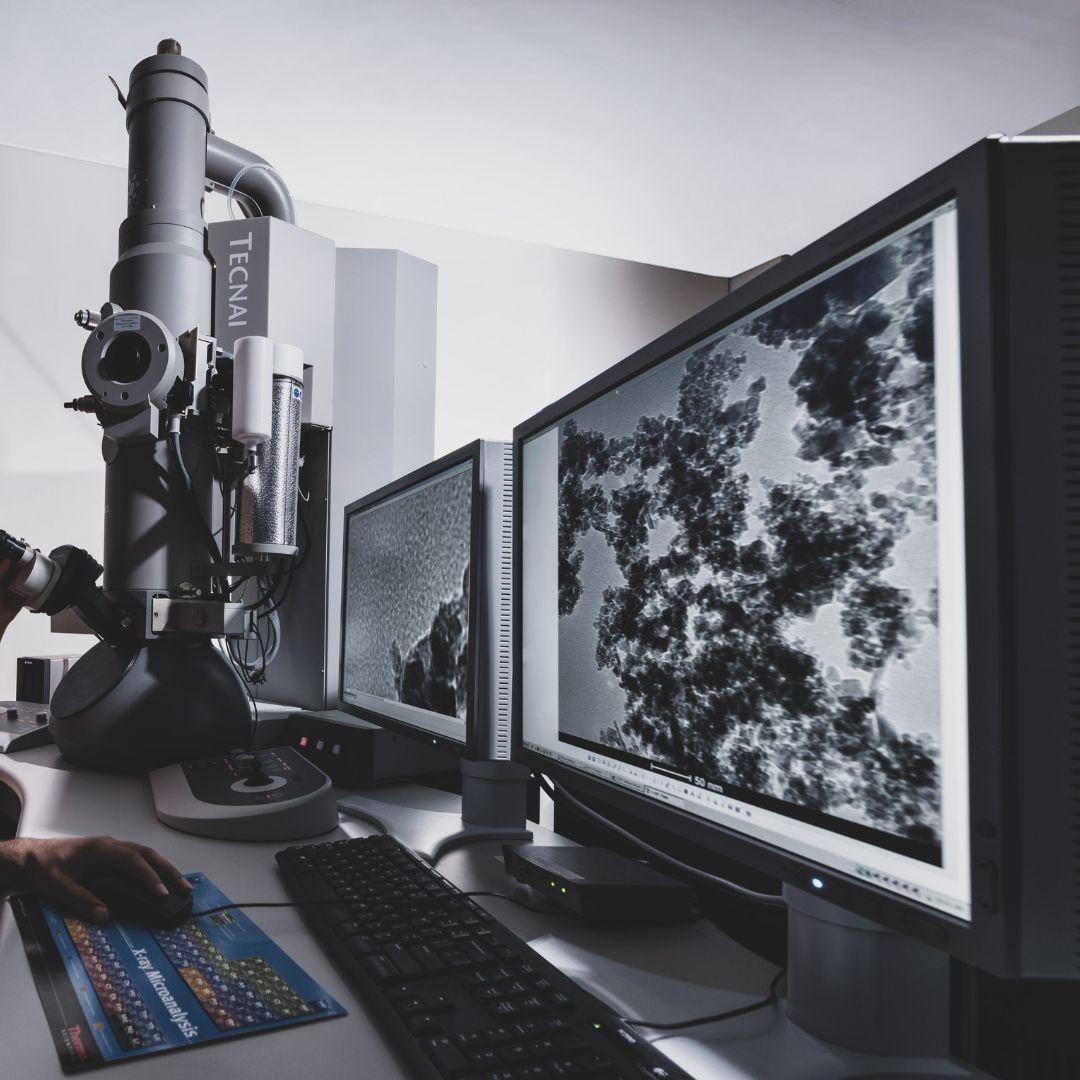 uOGrad
"I completed my undergraduate thesis in an organic chemistry lab, where I fell in love with the laboratory environment and the fascinating techniques we used to build and analyze complex molecules."
Uzair Sayani, PhD in Biochemistry
— Faculty of Medicine
"Then my love for organic chemistry and biochemistry expanded when I started my PhD and was able to excel in a laboratory environment." 
At uOttawa, Sayani was part of a research group at the Molecular Imaging Probes and Radiochemistry Laboratory at the University of Ottawa Heart Institute. The group focuses on basic science radiochemistry and translational radiotracer development to discover and refine tools for molecular imaging, such as positron emission tomography (PET). PET allows for non-invasive imaging of biochemical targets, like receptors or enzymes. A PET radiopharmaceutical can be used to study biochemistry in living systems, diagnose disease, or develop medicines and treatment strategies. 
Along with a passion for lab work, Sayani developed a love of teaching over the years. He has worked off and on as a tutor for students from kindergarten to Grade 12 since 2017, when he completed his undergraduate degree.  
"I've strived to stay involved in my students' lives to help them overcome their academic struggles in math and science," he says.  
"Regardless of what I end up doing," says Sayani, "I just know that if we're discussing science and solving real-world problems, I'm happy to put my skills to use." 
Dominic Couture, MA in Bilingual Studies
Faculty of Arts
A determined future linguist, writer and entrepreneur  
After studying more or less continuously for nearly 30 years, Dominic will be receiving a second master's degree. After high school, Dominic's educational path would take him from adult education to Cégep to professional, computer graphics and secretarial training, non-degree university courses, and a nearly completed undergraduate certificate program. This journey also serves as proof of Dominic's determination to stay the course despite setbacks, bereavements, stresses (financial, social and academic), abuse and feelings of abandonment.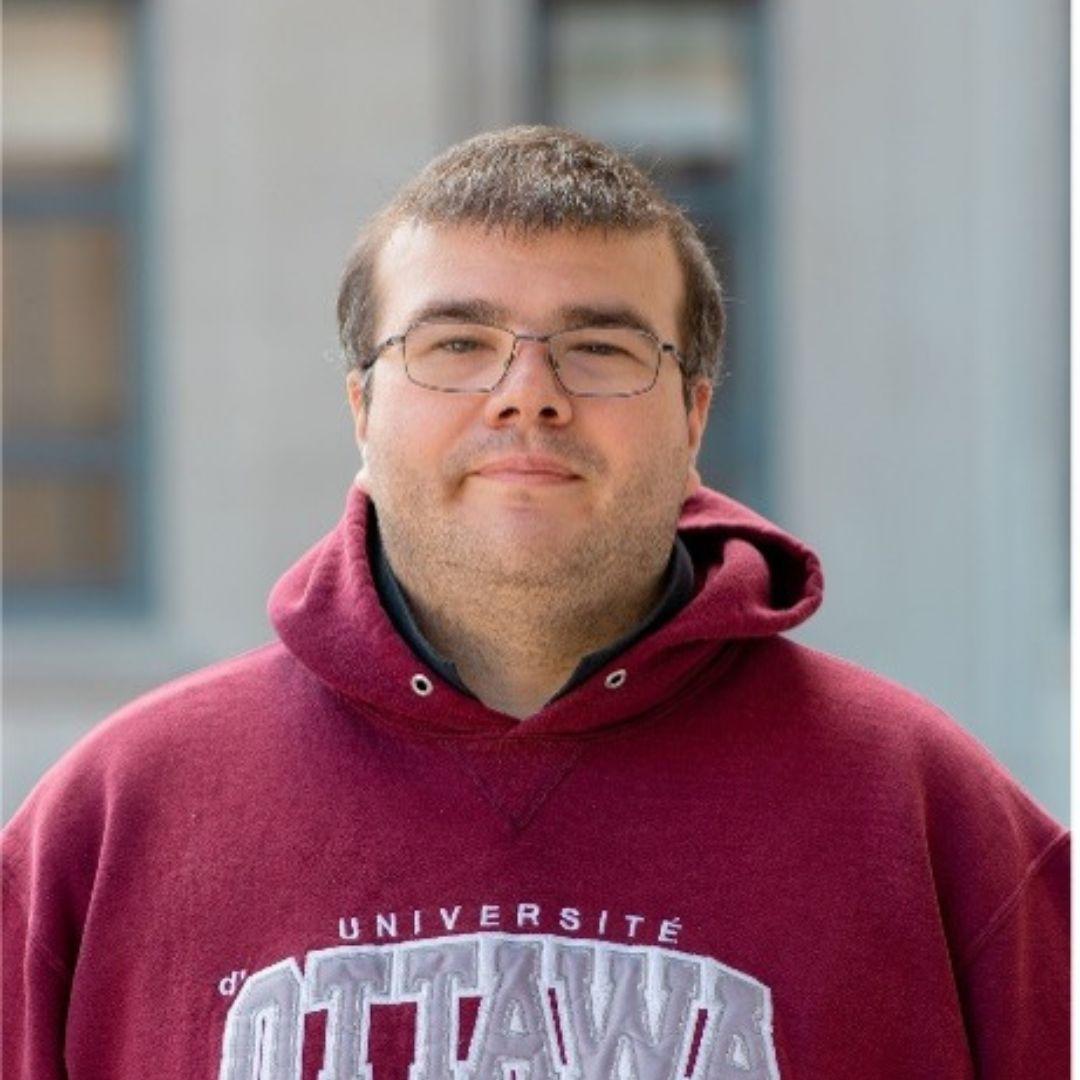 uOGrad
"My second master's degree comes after nearly 30 years of more or less continuous study!"
Dominic Couture, MA in Bilingual Studies
— Faculty of Arts
Dominic says that the highlights of his university experience include the two scholarships that he received, one of which was a special merit scholarship from the Faculty of Arts. To Dominic, these scholarships were tangible recognition of his efforts. 
Other defining moments include discussions with other autistic persons on campus, which helped him build a better sense of belonging. Dominic's involvement in work by his master's thesis supervisor opened his eyes to the world of research. In Dominic's view, pursuing a master's degree is one of the key ways to better understand academic research.   
And then there are all the relationships he's forged and nurtured over the past 30 years, which include Dominic's family, long-standing friends, and the various specialists who have supported him over the years. Today Dominic feels ready to tackle his next goal: embarking on a career as a linguist, writer and novelist. He also plans to start his own business. Like many students, Dominic is looking to pay off debts and purchase his first home. He would also like to become more fluent in English, French and Spanish. He loves languages and intends to learn some new ones. He also feels very much at home on a tatami mat, and he plans to continue his martial arts training in judo, karate and jujitsu!  
Kaylane Hogue, Biomedical Science 
Faculty of Science
Academic and sporting excellence despite health challenges  
Kaylane Hogue is a Francophone student-athlete (Gee-Gees soccer) who hails from Laval, Quebec, and is an inspiring example of perseverance and academic success. She would overcome challenges that included two concussions and a serious knee injury to go on to excel in academics. 
Kaylane, who was diagnosed with ADHD, always relied on sports to channel her energy while she continued her studies. From the age of 12, she was qualifying  above her age group in regional and provincial selection trials. 
During her time as a student-athlete in the natural sciences program at Collège Montmorency, Kaylane was named MVP. Shortly afterward she began receiving invitations for university selection training camps. "The University of Ottawa won me over right away," she said. 
In the fall of 2019, the University of Ottawa Gee-Gees women's soccer team, coached by Steve Johnson, won the first ever University Football World Cup tournament in China. Despite a concussion suffered a few weeks before the tournament, Kaylane would take gold for her part in the Gee-Gees' final victory over the team from Brazil. Unfortunately, that injury would cast a shadow over her first term at uOttawa. Kaylane decided to contact Alain St-Amant, a chemistry professor and vice-dean of the Faculty of Science, for support. "Professor St-Amant may not realize it, but without him, I probably wouldn't have earned a biomedical science degree, and I might not have had the drive to keep on going after that really tough first term." 
Kaylane subsequently bounced back and landed a spot on the Dean's List in each of the following terms.  
And of course the pandemic would also interrupt Kaylane's soccer training. She then decided to channel her energy into becoming a personal support worker. That experience made Kaylane realize the positive impact she could have on the lives of seniors. She adds that it also shaped her outlook on the next phase of her career. 
Kaylane is a shining example of resilience and determination.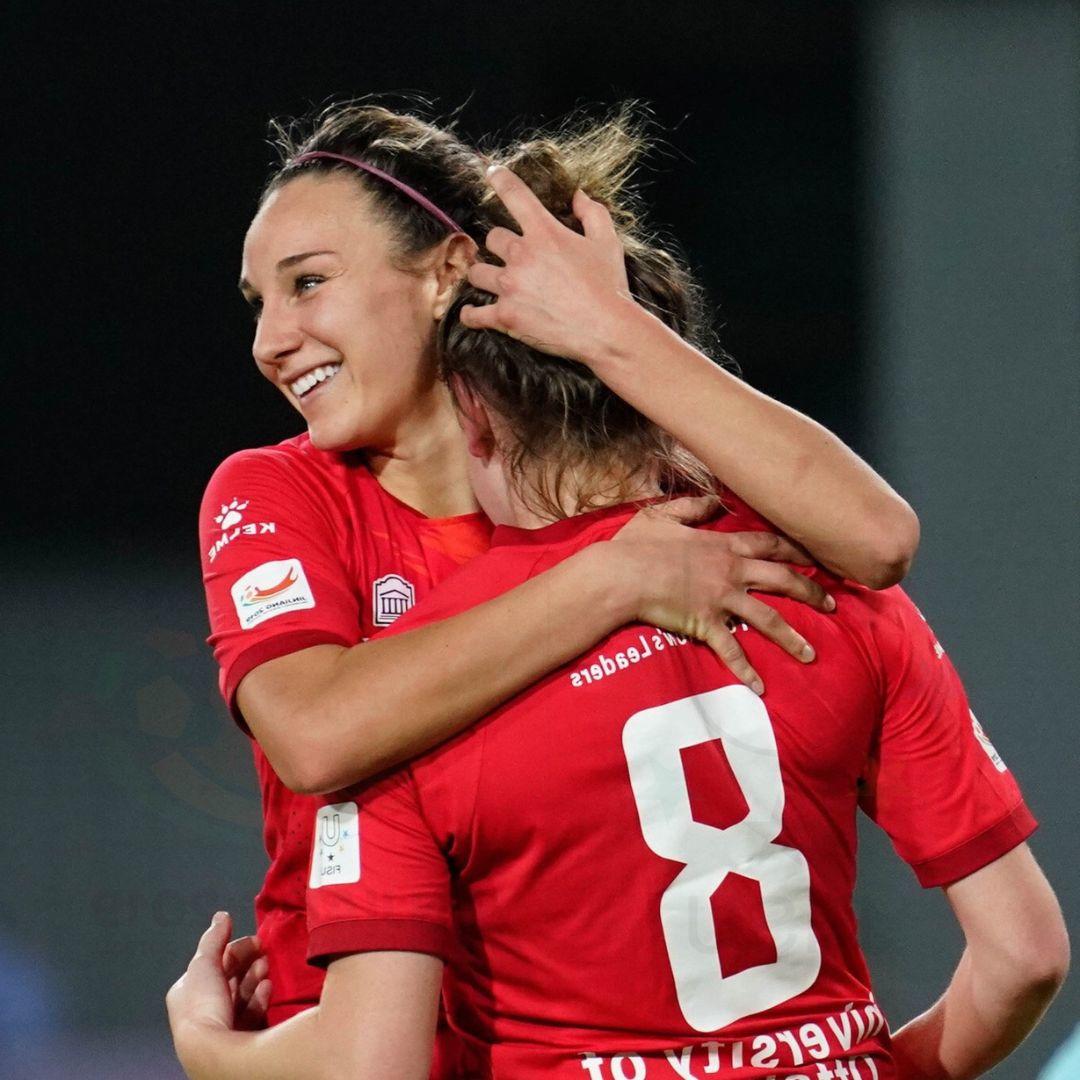 uOGrad
"All of the injuries I sustained, and my experience working in long-term care, made me realize how important it was for me to pursue a career in medicine."
Kaylane Hogue, Biomedical Science
— Faculty of Science
Kaylane is currently drafting a research article as first author, under the guidance of Professor Vincent Careau.