The passionate and determined change-maker aspired to a career in public health to allow her to continue her advocacy and service in social accountability and global health.
The University of Ottawa Faculty of Medicine is mourning the passing of Abeera Shahid, MD 2024. Abeera will be remembered as a passionate and determined change-maker who aspired to a medical career that would allow her to continue her advocacy and service in social accountability and global health.
Abeera arrived at the University of Ottawa Faculty of Medicine in 2020, embarking on her MD immediately following graduation from McMaster University with her Bachelor of Health Sciences (Honours) in Global Health, with the highest distinction of Summa Cum Laude.
Community-oriented and self-driven, Abeera was an active citizen who, in her own words, sought to contribute by matching her abilities to the needs of her community. She aspired to a career in public health to allow her to address complex problems by integrating her diverse interests in health care, social justice, technology and the environment.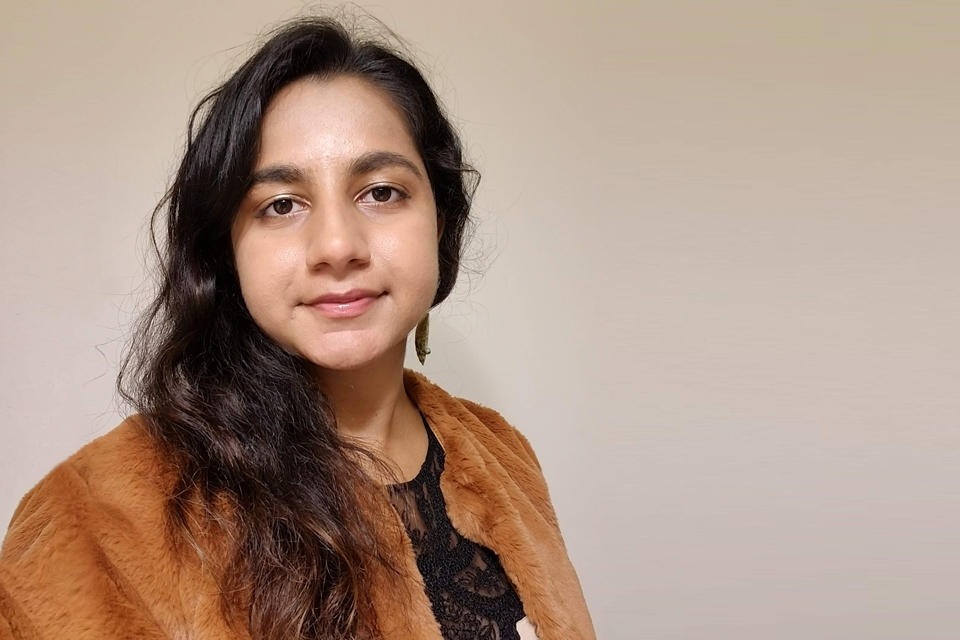 That drive led her to begin as research assistant at the Bruyère Research Institute through the Faculty of Medicine Summer Research Program in June 2021. Her research project, which focused on evaluating outreach supports to Toronto encampment residents during the COVID-19 pandemic, involved working with a team of people at the MAP Centre for Urban Health Solutions as part of the larger MARCO Study. Abeera's contributions to the 84-page report, articles1,2 and presentations were significant and spoke to her deep commitment to improving the lives of people that society continues to marginalize.
Dr. Claire Kendall, Abeera's research supervisor and associate dean of social accountability at the Faculty of Medicine, said she and her team were devasted to learn of Abeera's passing.
"Her inherent curiosity and compassion will be deeply missed by our team," said Dr. Kendall. "She understood the complex nature of how our systems of power and oppression intersect with one another, and advocated for the social change that tackles the root causes of health inequity."
Dr. Lisa Boucher, postdoctoral fellow at the Faculty, and MAP Centre for Urban Health Solutions Community Scholar Zoë Dodd worked closely with Abeera on the research project as well as on Abeera's own additional work in leading a related journal article.
"Abeera was absolutely beloved by our team. Each day working with her was wonderful," said Dr. Boucher. "She had superb qualitative analysis and knowledge translation skills and was instrumental in completing our many study activities.
"She inspired us greatly with her dedication to helping highly disadvantaged communities, to the point that she began volunteering at a respite centre for people experiencing homelessness to gain more hands-on experience," Dr. Boucher continued. "She also really understood the value of listening to patient's stories and she worked to amplify their voices. I will truly miss her dearly and always cherish the memories of our time working together."
"Abeera was a complete joy to work with. I am personally so grateful for the time we spent working together," said Dodd. "She was compassionate, brilliant and kind, and her loss is devastating for our whole team.
"We worked closely with each other over the last year and half and it was an amazing experience," she added. "We lost a bright light."
Abeera had proven herself a leader well before beginning her postsecondary education. She travelled the world from Senegal to Australia, from Kenya to Vancouver and many locales in between, pursuing work experience and a variety of internships in the areas of youth programming, global research and advocacy, business development and public health. As a volunteer, her experience spanned more than ten years and involved roles in mentorship, advising, culture, outreach and community advocacy.
Between deeds dedicated to the welfare of others, Abeera enjoyed blogging, poetry and hiking.
"We will all miss her," said a message from Undergraduate Medical Education program leaders to the UGME community. "Her advocacy for global health will continue to inspire us."
We wish to extend our deepest sympathies to Abeera's family, friends and fellow students. 
Please consider visiting this fundraising page set up by the Shahid family.
________________
Celebration of Life for Abeera Shahid
A celebration to commemorate Abeera's life will be held on Thursday, January 19, 2023, at 5 pm in the Atrium and Amphitheatre RGN 2005, Roger Guindon Hall, 451 Smyth Rd.
Students will be excused from their mandatory and clinical duties from 4 to 8 pm to attend the celebration. 
________________
During this time of grief and loss, we encourage you to surround yourself with friends and relatives, help each other and reach out for resources and support.
Medical students can schedule an appointment with a counsellor at the Student Affairs Office (SAO), by contacting [email protected]. Outside the SAO working hours, you can reach:
Morneau-Sheppell 24/7 by phone at 1.855.649.8641 or by email 

[email protected]

 to speak to a counsellor

The Crisis line 24/7 by phone at 613-722-6914

Good2Talk 24/7 by phone at 1-866-925-5454 or by text GOOD2TALKON at 686868 
________________
1"Living in encampments is more than just a pandemic issue, researchers find"
2  "'They have their security, we have our community': Mutual support among people experiencing homelessness in encampments in Toronto during the COVID-19 pandemic"