Marites Steiman is one of many women who has struggled to get a proper diagnosis and treatment for endometriosis. Things finally changed when she met uOttawa's Dr. Sukhbir Sony Singh. Now they are working together to help other women in her position.
Through a generous $25,000 contribution, Marites and her husband Rodney Steiman have established the Endometriosis Education Fund, which will be used to support knowledge translation, education and research around endometriosis at the Department of Obstetrics and Gynecology at the Faculty of Medicine of the University of Ottawa.
The new fund represents a critical opportunity to address an often underdiagnosed and misunderstood health issue that, according to the Endometriosis Network Canada, affects at least 10% of women in Canada. The path to seeking care for the disease that inspired this fund was not easy for Marites.  
In 2017, Marites, a vibrant resident of Winnipeg, began experiencing excruciating pain every month around her period – pain while peeing, fatigue, back pain and overall discomfort. She began to visit her doctor each month to try to figure out the source of her pain.
Given her age, her doctor first suggested that the pain could be due to normal changes that occur when a woman approaches menopause. Marites was prescribed painkillers and antibiotics and took various tests to rule out other potential causes, but the pain persisted.
Marites would go on to experience excruciating pain in her bladder and uterus for over two years.
"I was having terrible, terrible pain and I couldn't bear it anymore," Marites recounts, "I thought to myself 'What do I have? Why am I feeing this pain every month only during my period?'"
"She did test after test and went back and forth to doctors with severe pain. She would sit up at night crying due to the pain. It was so bad," explains Rodney, Marites' husband.
Throughout this time, she continued to advocate for further investigation into the issue, which landed her at the Mayo Clinic in Rochester in the U.S. in 2019.
"I stayed in Rochester for 6 days and did many tests – MRI, ultrasound, and more. They were very, very thorough and eventually they diagnosed me with deeply infiltrative endometriosis." Marites shares.
Endometriosis is a painful and chronic disease in which tissue similar to what lines the uterus, grows outside of the uterus. Deeply Infiltrative Endometriosis is an aggressive form of the disease, and it is found deep within the tissue or organs near the uterus, bowel and/or urinary bladder. It can significantly decrease a woman's quality of life, lead to infertility, and when it invades the bladder, it can even lead to kidney loss.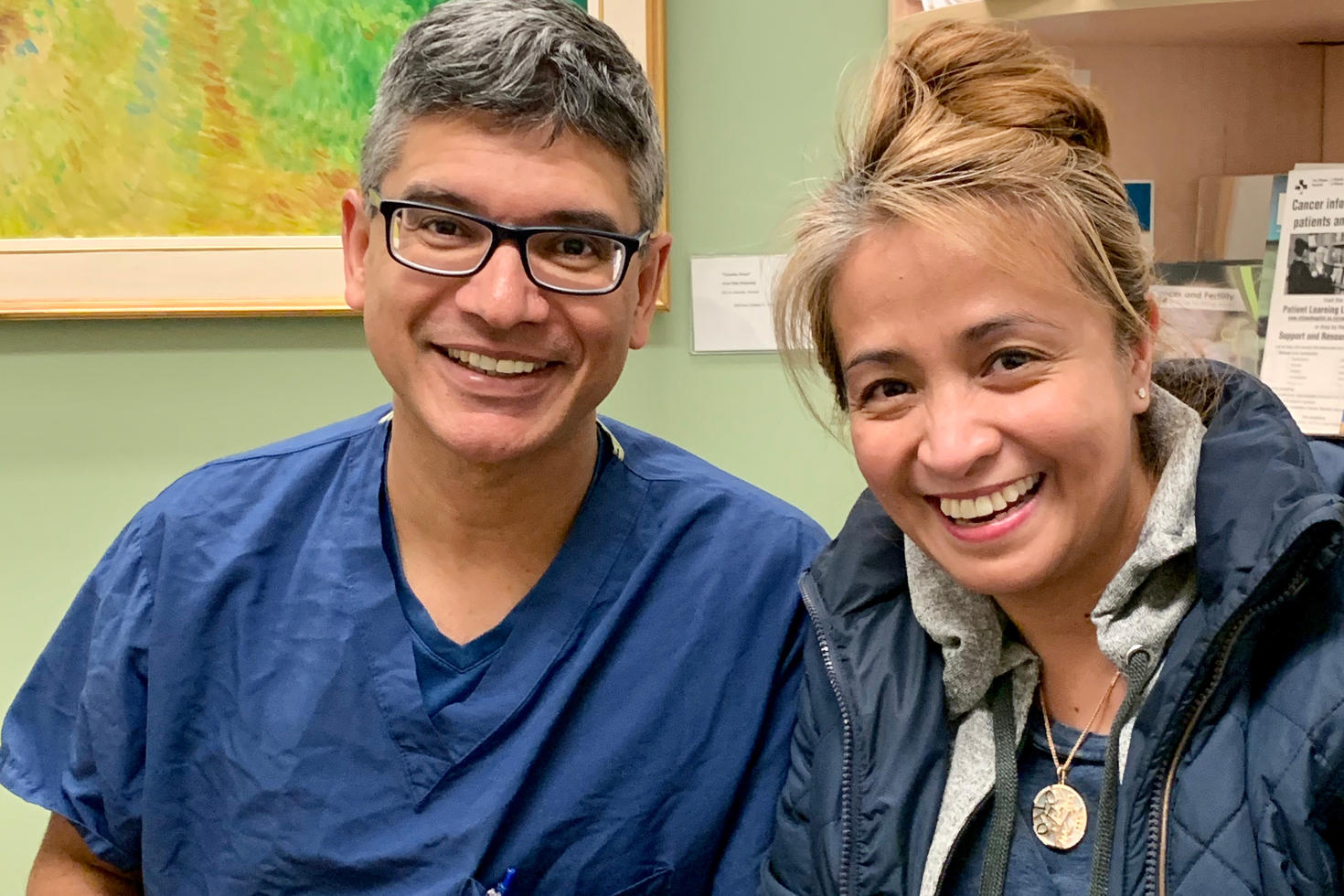 Doctors at the Mayo Clinic advised Marites to undergo surgery and recommended that she visit Dr. Sukhbir Sony Singh at The Ottawa Hospital. Dr. Singh is a professor and chair of the Department of Obstetrics and Gynecology in the Faculty of Medicine at the University of Ottawa and an Associate Scientist and the Dr. E. Jolly Research Chair in Gynecologic Surgery at The Ottawa Hospital Research Institute. He is also a leading expert in endometriosis treatment and care and minimally invasive gynecologic surgery.
"The type of surgery that Dr. Singh does is the least painful and the recovery time is much shorter. And this was just not available to my wife in Winnipeg at the time," says Rodney.
In 2020, after 3 years of constant advocacy with medical professionals, countless tests and visits to various hospitals in Canada and the U.S., Marites was finally able to overcome her pain through the surgery and treatment provided by Dr. Singh and his team at the Ottawa Hospital.
"It was like night and day after the surgery. Just amazing," Marites says elatedly.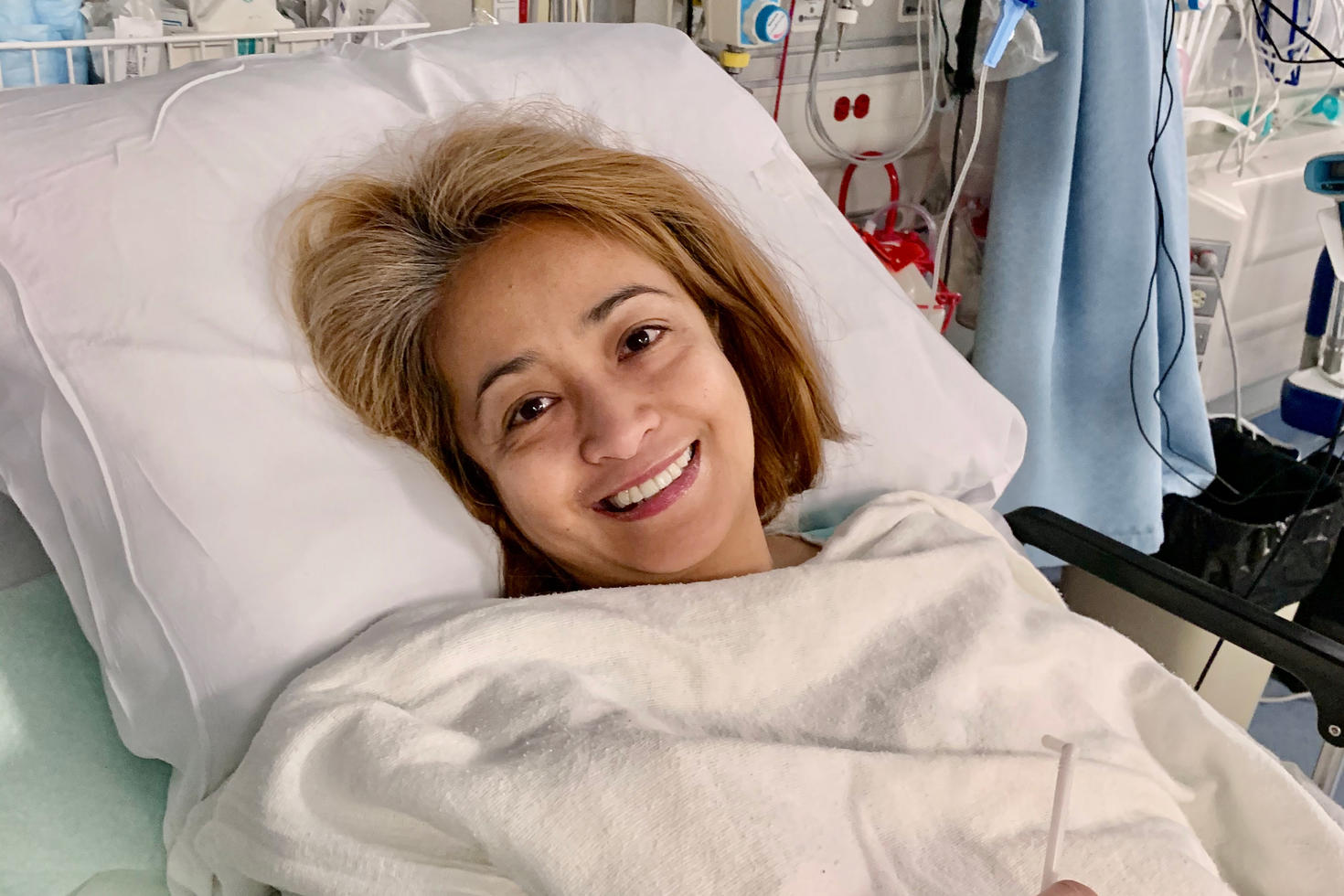 According to Dr. Singh, Marites' struggles to get a proper diagnosis and treatment for endometriosis are not uncommon in Canada. There is very little awareness around the condition, which prolongs the possibility of getting an accurate and timely diagnosis.
"In our own clinic, when we looked at the data prior to the pandemic, it took up to 7 years for patients to finally get the right care that they needed for that diagnosis." Dr. Singh says.
This is the very reason why the Endometriosis Education Fund established by the Steiman's is so important for Canadian women. Dr. Singh hopes to further the impact of the Steiman's gift by hosting a fundraising and awareness building event in March 2023, which is Endometriosis month. Learn more and donate to the fund. 
For women who are struggling with endometriosis or suspect they may have the disease, Marites provides this recommendation:
"Women really have to advocate for themselves, they need to be heard. Nobody wants to live in pain. You have to ask questions to your doctors and seek medical help from specialists, like Dr. Singh and his team, who are compassionate and knowledgeable about the disease and who will listen to you. That is most important."
Marites and Rodney Steiman continue to raise awareness about endometriosis in their community and among family and friends. They hope to see an increase in education and understanding around the disease and its treatment and for more hospitals in Canada to provide the surgery they received from Dr. Singh.
"The people at The Ottawa Hospital are amazing. Dr. Singh and his team made me feel like it was my second home," Marites beams.